If you have been in the WordPress world longer than five minutes, you have already crossed paths with WooCommerce. For those new to it, WooCommerce is an open-source plugin for WordPress that helps store owners convert their sites into online shops. It is the most popular option because it is simple to install and easily customized to the customer's needs!
But running a WooCommerce store can be challenging since it has many things to watch out for, such as inventory management, orders, shipments, etc. Thousands of orders, labels, and exports can be messy to juggle!
The orders especially can be a messy thing. We ask ourselves whether we got the labels correct, the payment status, including or excluding taxes, etc. And we do not want to mess up the orders and send the wrong one to the customer because we know how it feels when we get the incorrect item in our mail.
Because there are many things to take care of, sometimes we need help from other plugins that will work as best friends with WooCommerce. So, without further ado, let's jump into the plugin talk and see what can help you run your store better!
1.) WooCommerce Order Export – PRO
The first tool with the gold medal around its neck is WooCommerce Order Export – PRO. But, before we dive into this one that is the PRO version, it is only fair to introduce to you the free version of this plugin called Order Export for WooCommerce.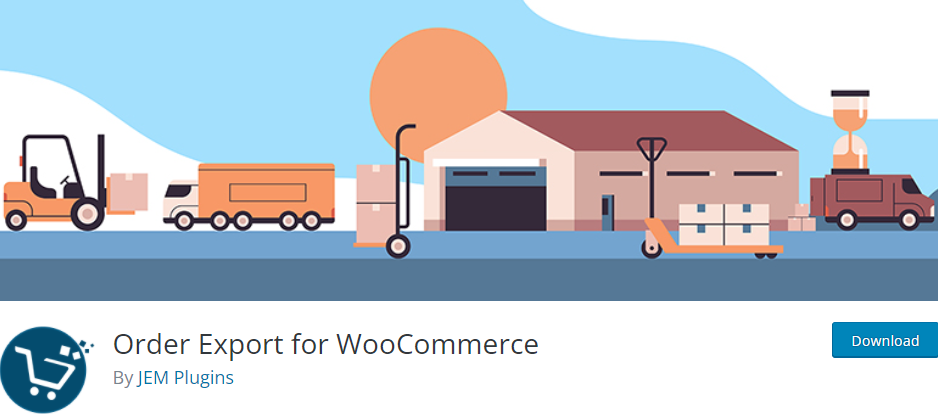 This plugin is the only thing you need to export your order data into Excell or CSV formats. It works on both Windows and Mac and allows you to easily and quickly download any data you may need. In addition, if you are looking for specific information, the plugin provides filters that you can use to find exactly what you need.
Now, onto the PRO version and all the features:
The PRO version always comes with priority support, and that in the plugin game is always a big deal! If your plugin or website experiences any problem, you can always count on the support guys to have your back.

Nevertheless, the features that you get in the PRO version are:
the option to export all of your data that you want
rearrange the columns as you wish
Set automated exports that will be sent to your inbox
Set up different and multiple automatic exports
and much more!
And if they add any new features or security updates, you will be the first to get them! With all the features that we explained initially and now these additional ones, you can see for yourself that the help you get from this plugin is out of this world.
Plus, you have the option in the PRO version to set up different automatic exports that will easily cut your time managing them by hand. You can set one that will be done monthly and send directly to your accountant and one daily for your guys in the stocking department.
2.) Autocomplete WooCommerce Orders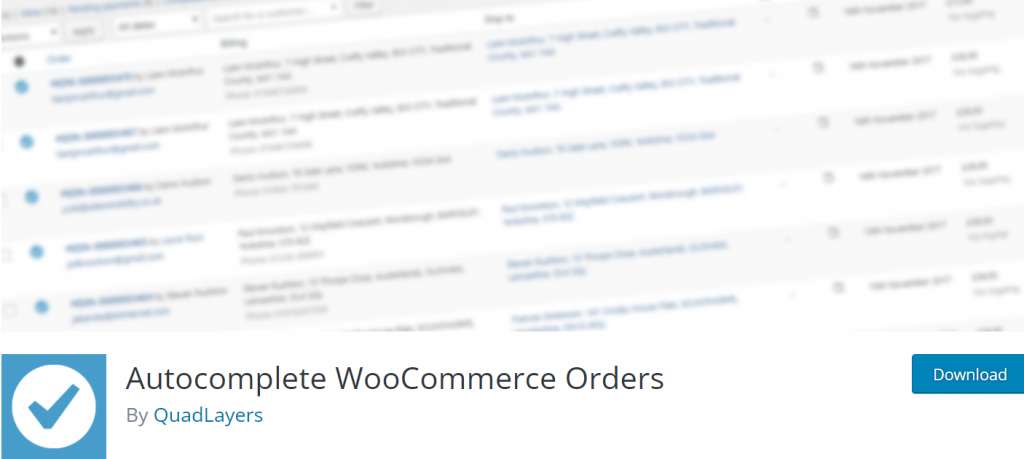 Autocomplete WooCommerce Orders is our second pick on this list. As the name suggests, after installing this little gem of a plugin, you can automatically complete your orders in your WooCommerce store. Plus, as a plugin, it works with all the necessary payment providers that customers nowadays use, such as Stripe, PayPal, and SagePay.
If you by any chance are selling something virtual in your store, the order will be done as soon as the payment is successful, and the customer will have it as soon as a few minutes. The paid orders of your products(including physical) will be done as soon as the payment has gone through.
3.) Sequential Order Number for WooCommerce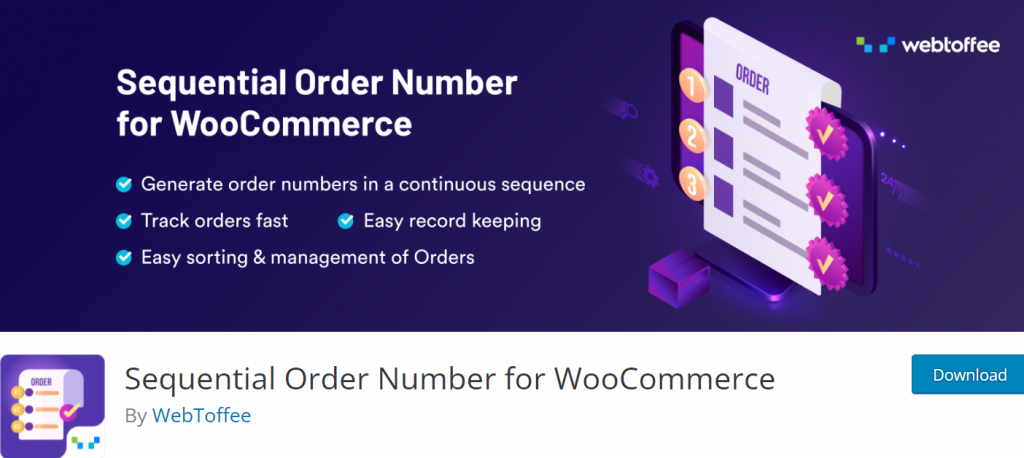 The third tool on this list is Sequential Order Number for WooCommerce. This little plugin is a hero on its own, and it helps you to enable and format or change the existing order numbers into the linear or consecutive format. To explain this bit more, WordPress uses an ID system for their pages, media files, and post, and WooCommerce is the same when it comes to the ID number for their orders.
When there is a new order in your WooCommerce store, it can happen that it doesn't get the following order in sequence because the ID that was supposed to go for it has already been used by another page or post.
But, using this customer order number plugin will help you manage this kind of problem and help you always get the following number for your order. If you install this plugin at your new store, it will start from number one, but if you start using it on your existing store, it will just pick up from your highest number, and it will follow it.
4.) Purchased Items Column for WooCommerce Orders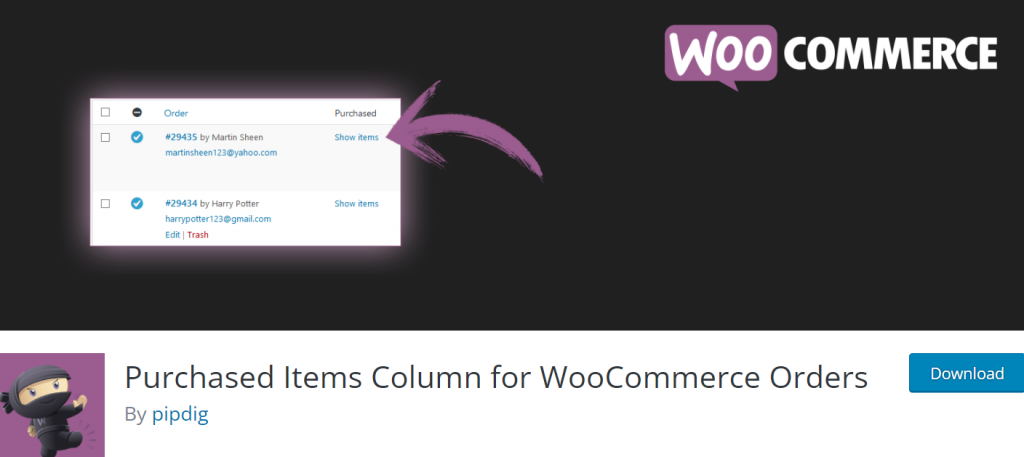 Purchased Items Column for WooCommerce Orders is our fourth pick for you! If you are an older member of the WooCommerce community, you know that they removed the Purchased Items column somewhere in the past.
To the newest generation that happened after the 3.0 version, that column was gone, and their reasoning was to save resources for page loading and similar stuff.
But, just because they removed it doesn't mean that it was not helpful and informative! With this plugin, you will get all the removed information when you click the View Products button!
5.) WooCommerce Order Navigation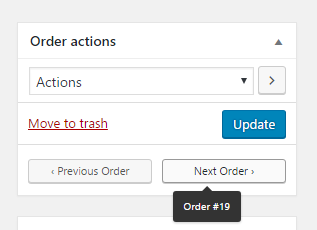 And on the fifth spot, we have WooCommerce Order Navigation. It is a simple, time-saving plugin that will help you navigate orders like a pro. This plugin will provide you with an interface that can be used by shop managers and administrators and let them navigate orders inside the edit screen.
There is no need to keep track of which order you are in, it is all right there, and you do not need to change screens, windows, or anything else. You will have two beneficial buttons under the order, one with the names Next and Previous, which will save you a lot of time and a lot of trouble.
Final Words
In the end, we must say that anything that can give us an extra hand in navigating the WooCommerce business is an advantage.
But on this list, we know which one gives you the most features, options, and freedom, both in the free version and the PRO one – WooCommerce Order Export – PRO. It has everything you need to master the order business in the WooCommerce sector.