We all know that WooCommerce is a fantastic plugin for creating the online store of your dreams. It takes little to no time to get your store up and shop with it by your side. But, it is no secret that this one doesn't provide some options for out-of-the-box solutions that you can use to showcase your hot products.
It is one of the most accessible solutions that you can use to show off your product details and for your customers to view them and add them to their cart. Besides, we all know that the number one priority is to provide an effortless journey on our site for our customers.
In addition, hosting is also a big part of having a spotless website. What we love about WPMU DEV Hosting most is it's packed with unique and powerful hosting features you won't find anywhere else (like 7 built-in pro WP plugins). See for yourself and get 20% off any of their hosting plans here.
The better your customer's experience is, the more likely they will buy something on your website. Thus, showcasing your products is one of the best ways to conclude the sale, and with the quick view option that a plugin can provide, your story will boost to the sky!
So, let us show you the five Best Free WooCommerce Quick View Plugins without further ado.
1. WooCommerce Quick View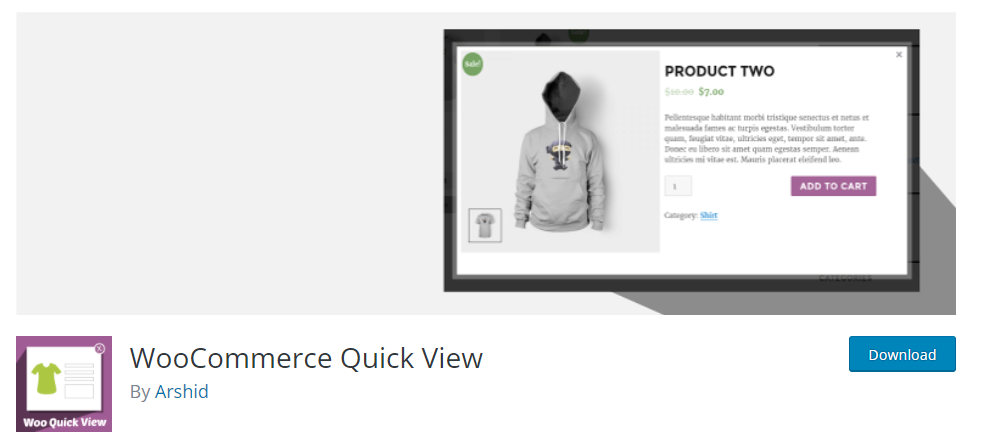 The first tool on our list goes by WooCommerce Quick View. This plugin is so simple and easy to use that you will instantly fall in love with it.
It is easy as installing the plugin, and as soon as you do that, the quick view will be automatically added to all the products you have in your store. You can even enable a quick view for people browsing via their smartphones if you want to.
Some of the key features that this tool brings are
add to cart button
previous and next slider options
displaying product image, price, title, and quantity
customizable styling options
2. WooCommerce Quick View Pro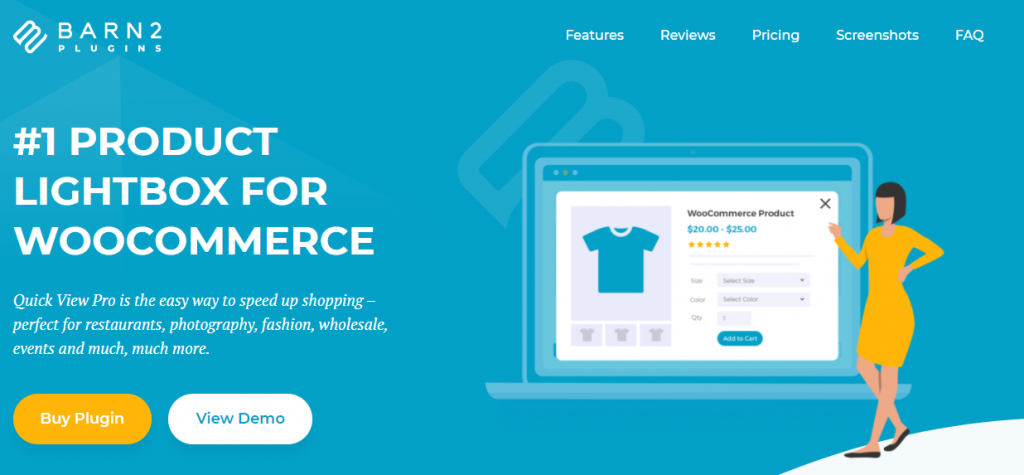 WooCommerce Quick View Pro is our second pick on this great list. A premium quick view plugin allows your customer to open the quick view by clicking on the product image or a specific button. They will see larger images, variations, add to cart, quantities, and more cool things when they do it.
Some great key features that these plugin offers are
enables fast ordering
quick view across all products
customizable quick view button
Options to choose which details of the product to include
Creating a gallery inside the lightbox
3. Quick View for WooCommerce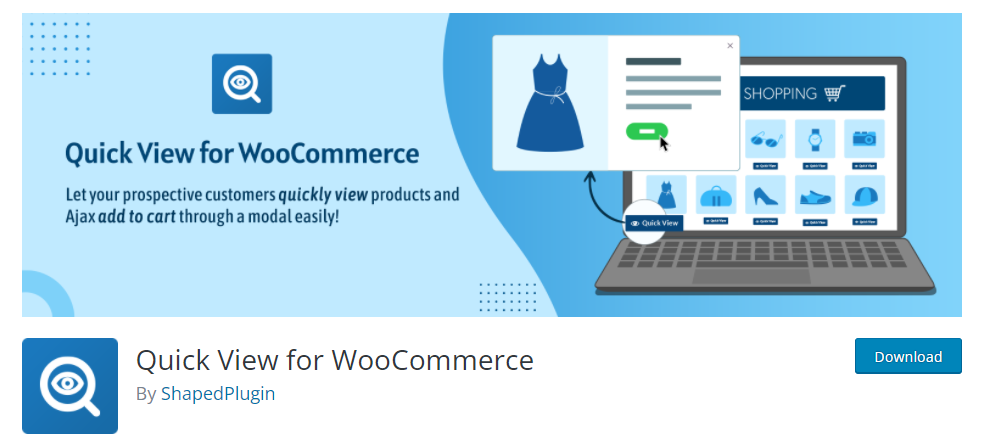 Quick View for WooCommerce is the third tool on this short but sweet list. If you are a fan of plugins with excellent features, easily customizable, and very light for your site, then this is it! It gives you the option to choose where exactly you want the quick view button to be positioned, and you can select before or after the add to cart button.
Furthermore, it offers a significant amount of features, and some of them are the option to choose the color and text of the button, popup effect, size, and more.
4. WPC Smart Quick View for WooCommerce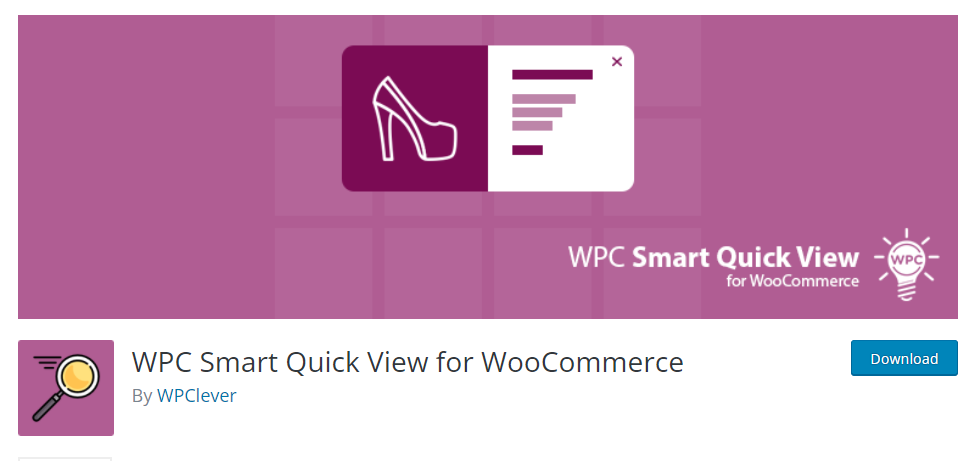 WPC Smart Quick View for WooCommerce is our fourth tool for this list. It allows the store owner to set up a quick popup view with all the details about the product without leaving the page!.
You will be glad that this one is optimized for SEO, and we all know how important that is for the business. It is compatible with all themes, and no matter what devices your customers are, your site and popups will look terrific!
5. WBC Product Quick View Popup for WooCommerce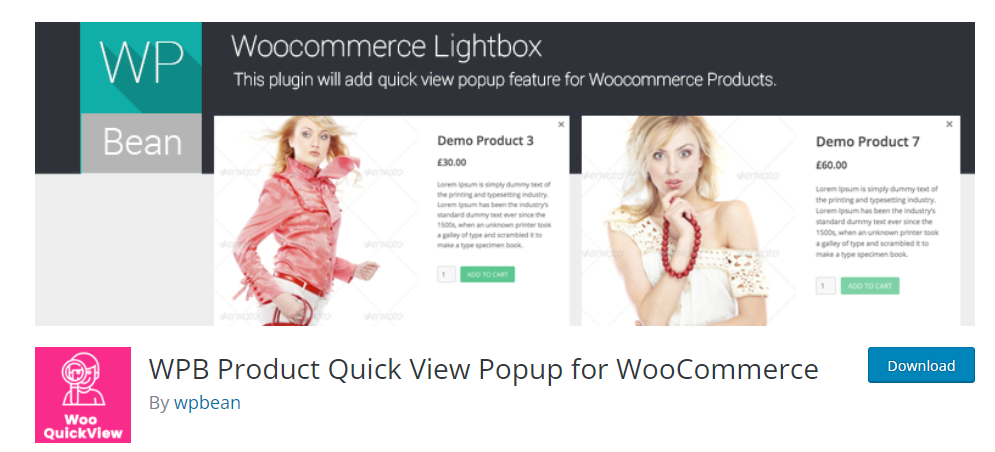 And lastly, we have WBC Product Quick View Popup for WooCommerce. The name gives it away pretty much, but with this plugin, you can add a quick view lightbox popup on your store without any hassle! It is responsive, easy to set up and use, and is compatible with all WordPress themes!.
Final Words
In the end, every plugin that can boost your sales, your site, and your business should be a part of your library. The same goes with these, they don't give much at first glance, but they are essential for the business to flourish to the next stage.
On the note of plugins that can boost your sales, we would like to mention two very useful WooCommerce plugins. WooCommerce Table Rate Shipping can help you customize the shipping option based on weight, product count, cart total, and more.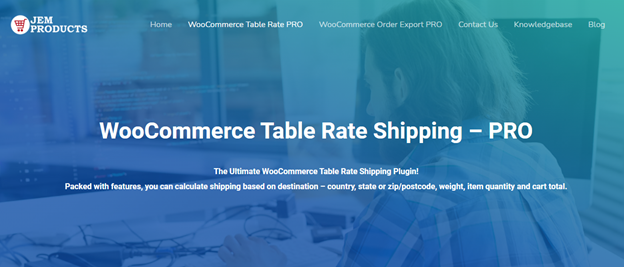 The second one, WooCommerce Order Export, will allow you to export all your order in the format and with the fields that you prefer and even have them emailed to you or delivered via FTP.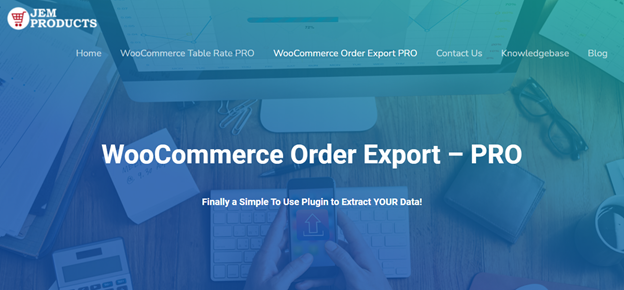 So please don't shy away from trying them out. You will for sure love them!