There are more and more websites that add sticky elements to their pages. Sticky elements are a website menu, navigation, header, sidebar, social media icons, forums, etc., that are locked into position so that it does not budge when the user scrolls down the page. They make any website look professional and organized and there are different ways to do it, but the best one is to use the WP Sticky plugin. 
In addition, to go with this plugin, it's great to have a platform that allows you to have all your vital business tools. WPMU DEV's all-in-one WordPress platform combines multiple tools and licenses into one – allowing you to save money and streamline your development workflow. Get 20% off any of their plans.
WP Sticky
WP Sticky is a WordPress plugin that allows you to create many sticky elements. It is perfect if you want to add a sticky menu, sticky header, sticky sidebars, sticky widgets, and just about anything you want to make sticky on your website. It will help you create a more dynamic experience for your visitors and make them navigate it easier.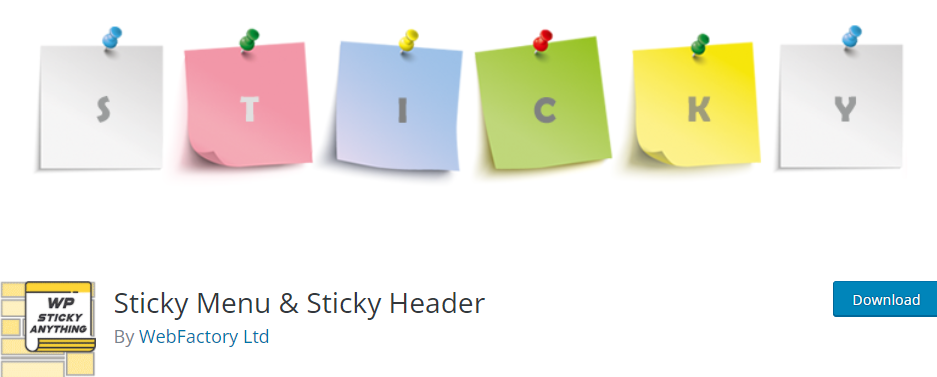 While your visitors are scrolling through your website, having sticky navigation, header, or social media is an undeniable benefit. You could've noticed that many websites make their social icons sticky which gives a better chance that their visitors will head over and follow them. In addition, making different services, offers, or products sticky can improve the conversion and earn extra money. 
Knowing the power of Facebook, Instagram, Twitter, and other social media, having a sticky element is the advantage you need to use. What this feature allows is while your users are endlessly scrolling throughout your WordPress website, it is always possible for them to return to the header, messages, and other sticky features that are following them while they are scrolling.
It saves a lot of their time and provides a user-friendly experience. Elements such as a sidebar, title, and bio can also be sticky. Therefore, the user can have certain content longer before their eyes. With the WP sticky plugin, you can choose whether you want the social media buttons or the sidebar displayed while scrolling. 
For example, sticky menus can work excellent when you add them to your website home page. They can encourage your visitors to scroll through your complete page.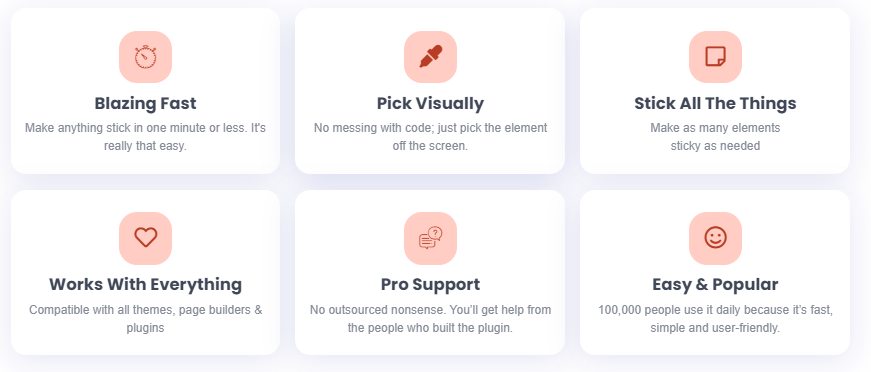 How Does WP Sticky Work 
The first you need to do is install and activate WP Sticky plugin. You can find it in a WordPress plugin repository among all the other plugins. Open the settings and click on Add New Sticky Element. Title it, so you know which element exactly did you make sticky. Then click on Pick Element and choose the element on your WordPress website that you want to make sticky.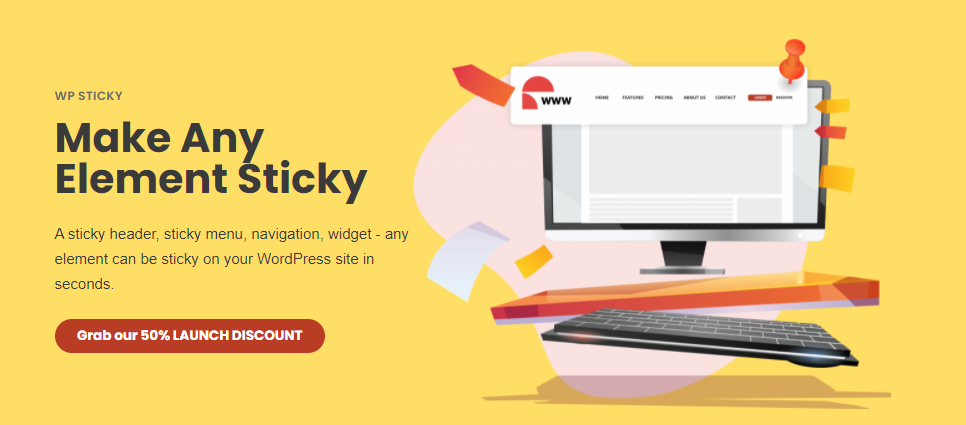 If you want to make your header sticky, click on it. WP Sticky plugin made it easy for you to choose which element you want to make sticky without adding any code. There are a lot of visual settings you can customize. You can choose from the position you want to stick the element to, how much space you want to add between the top of your website page and the sticky element and check the admin toolbar if you want to move the sticky element down a little bit.
It also allows you to customize the dimensions for different devices. You can choose from Small (<576 px), Medium (<768 px), Large (<992 px), and Extra large (<1200 px). Also, they give you an option to customize the dimensions if they are not suitable for you. You can choose what kind of effect you want to make it look attractive. You can opt-in for a Fade-in or Slide down. All of these features are easy to set, and they give you the possibility to customize your website even more.
An advanced option also allows you to decide not to stick elements when the screen is smaller or larger than specific dimensions. While most of the sticky elements are created to stick while your visitors are scrolling down, with WP Sticky, you can also stick elements so that they are pushing up. 
You might not want all pages to show the sticky elements. You can exclude sticky elements based on pages, posts, categories, tags, and post types with the advanced options. When you are done with all the settings, click the Save changes and Preview Sticky. It is the best sticky element plugin that you don't need to be a website developer or learn how to code. It also enables you to see your website without it as well.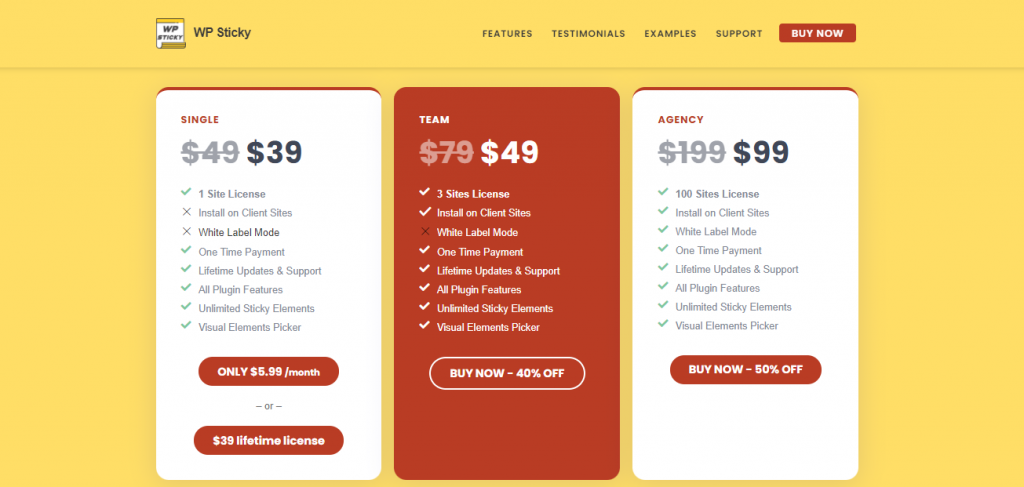 Everything you need is to enable or disable different elements. With WP Sticky, you can make any part of your WordPress website sticky in just a few minutes. Another great thing is that no matter what kind of themes, page builders, or other plugins are on your website, this plugin works incredibly, no matter what. If you have any trouble with questions, you can quickly contact their customer support. They will be able to assist you with whatever you need immediately. 
Conclusion
Overall, one of the reasons you should add the WP Sticky plugin to your website is that your users will stay longer on your site when they can navigate through it better. The sticky elements help them get to any page without needing to scroll up or down. They will most likely head over to other similar posts or pages if they have better visibility.
Some people are afraid that sticky elements will make their page look messy and overwhelming. The truth is that as long as you don't overdo it, there are more pros than cons of adding sticky elements. With WP Sticky, you can easily experiment with making different sections of your WordPress website sticky.