Maximizing business performance is the top priority for any business owner. Still, this journey can often be too slow for our expectations and different from the visions we create in our heads. Knowledge management is often underestimated but proven to be a compelling investment when having a business.
Centralizing and storing the company's intellectual capital has been a successful strategy in business management for quite some time now, and it's the trend that found its place in the industry. It helped many businesses maintain exponential growth course.
In addition, it's important to have all your tools and software in one place to be able to make the most out of every tool you may have in your arsenal. Therefore, this is what you need. WPMU DEV's all-in-one WordPress platform combines multiple tools and licenses into one – allowing you to save money and streamline your development workflow. Get 20% off any of their plans.
Keep reading and find out all you need to know about the knowledge management tools and software!
1. Confluence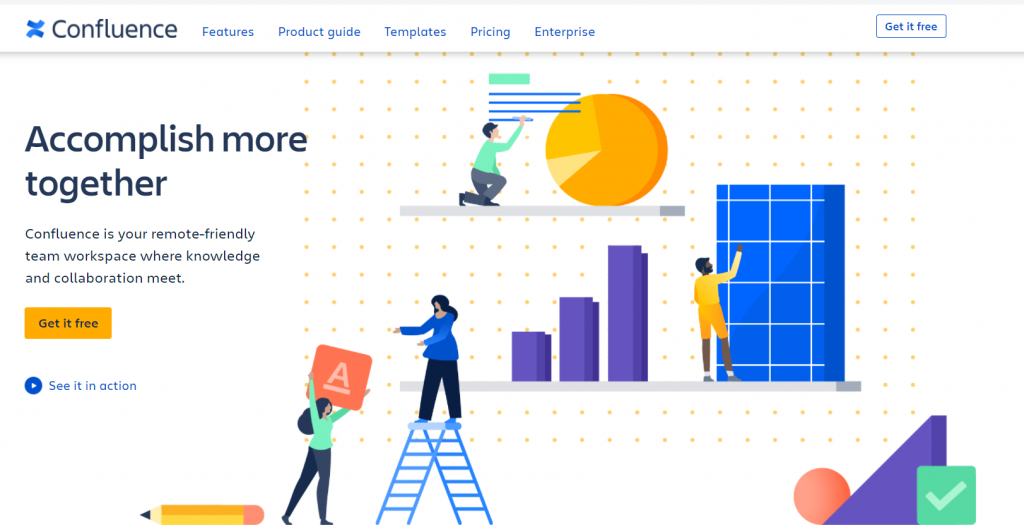 Confluence has an impressive list of companies they work with and an even more impressive palette of options and abilities they offer to their users. Using this app helps your company establish consistency, connect different teams and manage human resources the way you never thought possible with just one app!
Some of the options are tracking tasks, document/content management, adding comments, participating in knowledge sharing, creating and sharing workspaces.
2. Zendesk

In their own words, "Champions of custom service," the Zendesk app is an app created and adjusted to the needs of any business that has its relationship with customers as a key performance indicator. This platform offers a place for collaboration, space for discussions, and many options for the internal organization and a self-service portal and problem-solving guides.
One of the additional options of the platform is a help desk and call center, and there are very few platforms that have this service in their offer. Also, Zendesk transforms the customer experience and makes them go back to your services repeatedly.

3. KnowledgeOwl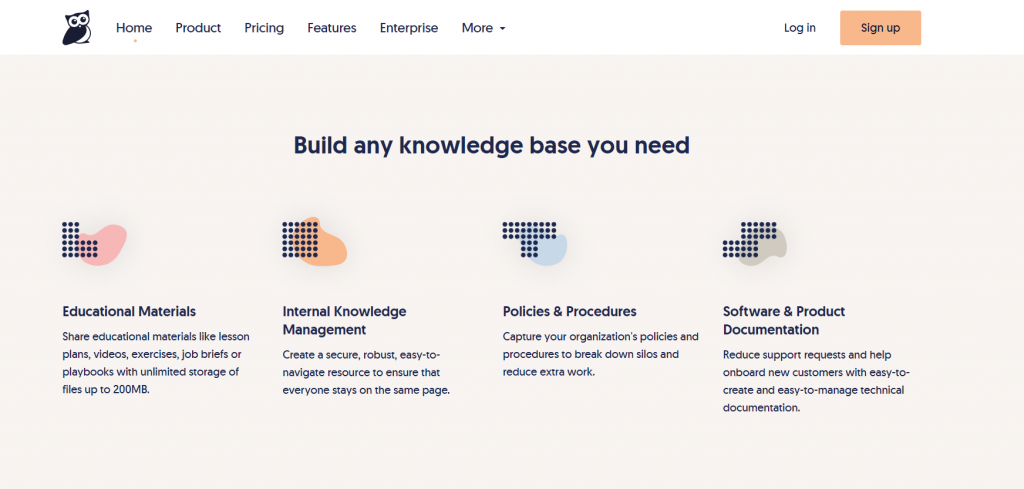 KnowledgeOwl is knowledge management's highly recommended software. What makes business owners reach out for this tool is the ability to customize any process entirely, which makes it stand out from other similar platforms. In their rich offer of options, the interesting ones are creating manuals, putting up the FAQs for your site, or building a knowledge base.
Another thing that makes this software unique is the security settings brought to such a high level; this creates an incredible feeling of safety for its users. Try the free trial period of 30 days and see for yourself if this app can respond to the challenges of your business.

4. Guru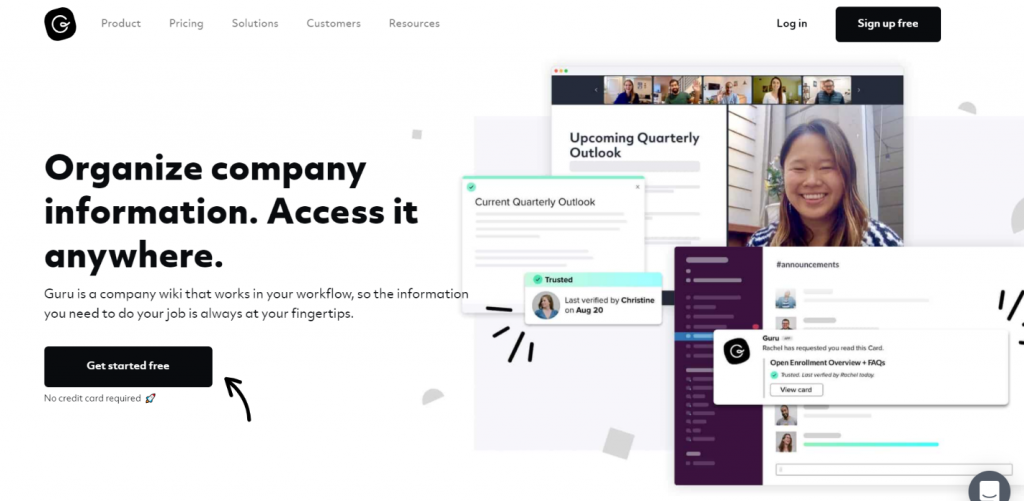 Ever need your own wholly personalized and centralized wiki with all work-related relevant pieces of information within it? No problem, Guru is here to save the day. Guru app allows your employees to create or contribute to existing information bases.
It easily blends into your standard workflow, and machine learning technologies improve it even more over time. Using Guru can help optimize your time in an organization and research the correct information. Keep your company data connected, organized, and in one place!
5. ServiceNow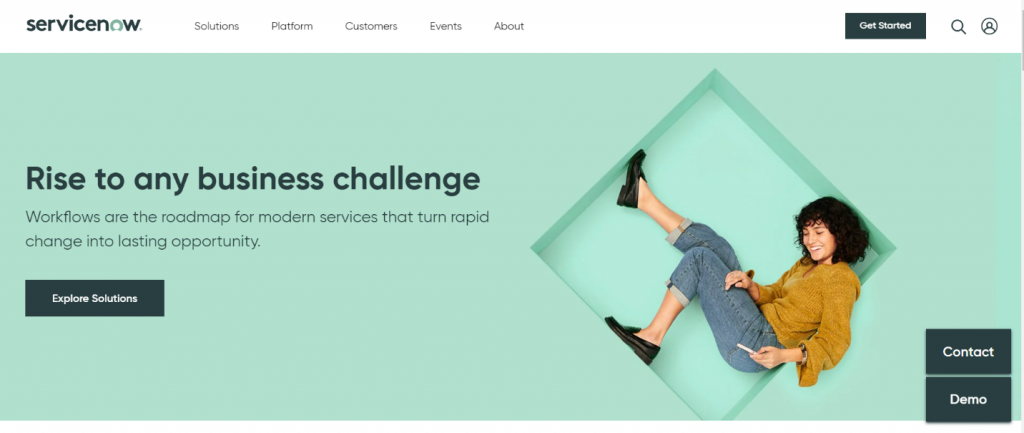 Work challenges can be pressuring, and finding the right solution can be stressful. The app that makes it all less complicated is ServiceNow. Exploiting the full potential of digital IT workflow, ServiceNow has improved business for over 17 million customers. The current situation of the pandemic that hit the world in 2019 brought more challenges and concerns for business owners.
Keeping team communication, work atmosphere, organization, and productivity on the same level seemed impossible. Among many platforms with similar functions, the one that stood out with the options palette was ServiceNow. Improved filtering and sorting algorithms, easy integration, and creating knowledge articles are just one. Try a completely free demo version of the app and see for yourself all the benefits you can get from it!
Conclusion
I hope you enjoyed reading and found what you were looking for! At the very end of the article, we're free to say that the variety of options we introduced you to has at least one knowledge management tool that suits your needs and the needs of your business, but whichever you choose, I'm sure you won't make a mistake.
Help your employees reach their full potential while enjoying the work processes as never before, create an environment of positive energy. Having things organized and in one place makes business progress faster and better.