As the internet has become more popular, so have sites powered by WordPress. You could reap many benefits by owning a website, especially if you own an actual business or if you want to advertise in any way.
Yet, designing your WordPress site in the best way possible to make you stand out from the competition can sometimes be a bit tricky. It's where these wonderful WordPress plugins come in, helping you make your website look appealing, even if you aren't experienced in that area. It's also crucial to take security seriously. Consider integrating plugins such as WP Force SSL to enforce secure SSL connections and WP Login LockDown to protect your site from repeated unauthorized login attempts.
1. WP Sticky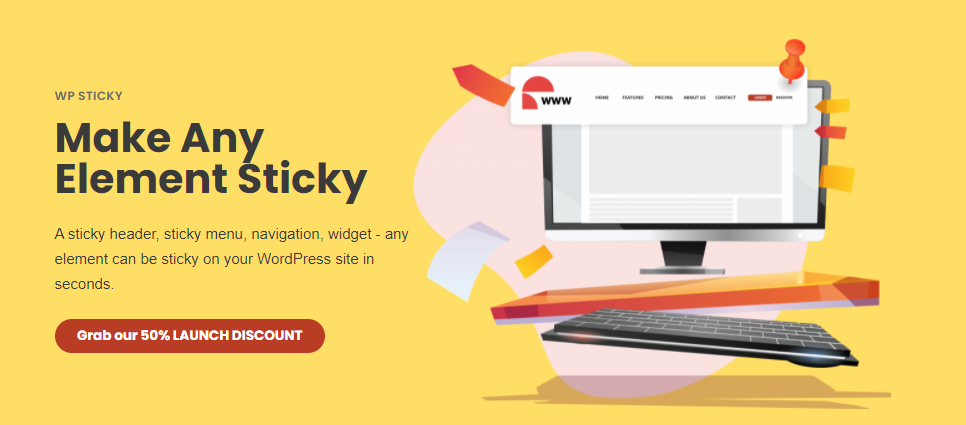 If you search for a plugin to make any WordPress element sticky, you are in luck. With WP Sticky, in less than a single minute, you can make anything sticky. The plugin is extremely user-friendly, meaning that it is ridiculously easy to use, and you do not have to have any experience or mess with the page's code in any way.
You have to use the element selector to settle on the element you want to make sticky. The number of elements you can make sticky is limitless, and the settings are distinct, which means that each element can be set up separately. You do not have to worry about the tool breaking your other plugins, page builders, and themes, as it is compatible with all of them.
The best part is choosing the devices on which the element is sticky, aimed to make the mobile users' lives easier. The support team consists of people who built the actual plugin, which means that if you have any issues, they will be dealt with efficiently.
2. WP Reset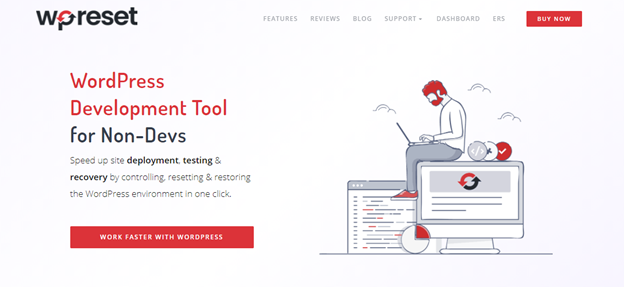 The WP Reset plugin will save you a lot of time. It is meant for everybody who spends their time building, installing, and maintaining WordPress sites. You can use it to both promptly test new plugins and themes and install all of your premium or free plugins using a single click.
With WP Reset, you can automatically create snapshots (take Windows system restore point, for example) before making any significant modifications on your site. All you have to do to restore a snapshot is click one button and wait for a mere few seconds.
In addition, you can use the plugin to install ten plugins at once and quickly. If you are having any problems with your site, such as that you cannot log in, your administrator privileges don't work, or all you see is a white screen, have no fear.
Thus, The Emergency Recovery Script can always help you out without any delay. You can also use the plugin's tools to remove various junk files while keeping the rest of the data unscathed.
Moreover, you can choose the" nuclear reset" options to clean absolutely everything from the site in just half a minute. It also allows you to manage your sites, licenses, snapshots, and collections from one place.
3. UnderConstructionPage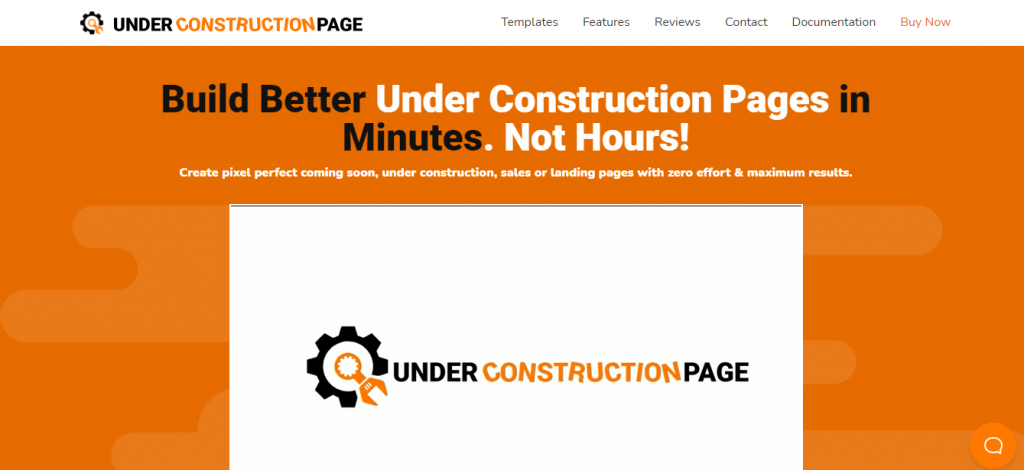 The UnderConstructionPage plugin, like the first two plugins, is ridiculously easy to both install and use. Of course, that entails that no coding skills are needed to get it going since you have a drag&drop builder at your service.
The plugin does not slow down your site, and it will not affect its stability at all. It is pretty customizable with more than 200 carefully designed, professional-looking templates. You can opt for more than 2 million royalty-free images, too. And they're all in either HD or 4K.
Furthermore, UnderConstructionPage can allow you to generate tracked inbound links you can choose to share on your social media, and you can determine traffic with the highest conversion rate with pinpoint accuracy. You also get Google Analytics events tracking, affiliate links, MailChimp integration, automatic starts and stops on selected dates, and much more in the package.
Not to mention it includes data crucial for improving your traffic, such as statistics of views, sessions, and conversions. Once set it up, use the toggle on and off button to speedily transition.
4. Modula Image Gallery

Modula is a plugin that can be used to create out-of-this-world lightbox galleries, custom grids, masonry grids, and so on. All you have to do is click a few buttons on the WordPress dashboard to create those. It adds unique, responsive, and customized galleries to your site.
The plugin is easy to use, and the galleries load fast so that you won't have any problems in those departments. It has built-in unique hover effects and many features that will make your site stand out.
5. The Events Calendar

With The Events Calendar plugin, the events calendar on your WordPress site can be created and managed like a dream. Not only can it be used with ease, but it is also extensible and can be entirely personalized.
It can be set up in just a few minutes, and then you can get on with further customizing its elements, assisted by a skeleton stylesheet, a whole library of free extensions, hooks, and filters. There are also template tags, partial template overrides, and meticulous documentation all at your service.
The plugin is internationalized and translated, so you don't have to worry about not understanding a word even if you aren't on the best terms with the English language. Best of all, it's completely free.
6. WordFence Security

WordFence Security will make sure that your site is completely safe. It has a built-in firewall and malware scanner. Naturally, the firewall gets updated for new rules, malware signatures, and IP addresses known for harmful intent, which could ultimately harm your website.
It has a variety of features and is one of the best free plugins for the safety of your WordPress site. WordFence helps you stay safe from various security holes, viruses, and malware. It performs scans of your themes, plugins, and core files and compares them to WordPress' original versions to check if everything is alright, and then repairs files that have changed and become security threats.
The plugin recognizes more than 40,000 different variations of malware and spots phishing URLs, trojans, suspicious coding, and other things that could pose a security threat.
7. Speed Booster

Speed Booster is a plugin that boosts the speed of your site, which improves a practical aspect of your site that in turn promotes your site's SEO since search engines will rank your site better. As the number of WordPress sites is increasing, so can the speed of your site diminish.
The statistics say that even a second of delay could potentially lead to a whopping 20% of loss in conversion rates, but as this plugin optimizes your site's performance, this fact shouldn't give you a headache.
Conclusion
Building a WordPress website can be a pain sometimes. Still, these seven plugins can assist you in achieving exactly what you want – to make your site look professional and appealing or make the creation of the site easier.
Also, while you're working on the site, you don't have to worry about not staying relevant, as you can use the UnderConstructionPage plugin. So, you'll be able to do all of that work behind the scenes while your site still looks top-notch.