If your job is revolved around working on the Internet and working on certain websites, you know how important it is to be able to reset settings or changes that have been made.
It is essential to be able to reset when you are testing changes on your site or creating a new site. Resetting makes your job easier and saves your time. Would you believe I told you that you could do all this with the right plugin? Working with the right plugin is essential when resetting because the right plugin can allow you to reset parts of your site or even the whole site in just a few clicks.
To tell you the right plugins from the wrong ones, I will present you with a list of the best free WordPress reset plugins.

WP Reset

WP Reset is the first plugin on our list. It will quickly and easily restore your site's database without changing or modifying your files. While restoring it will get rid of all customization or content.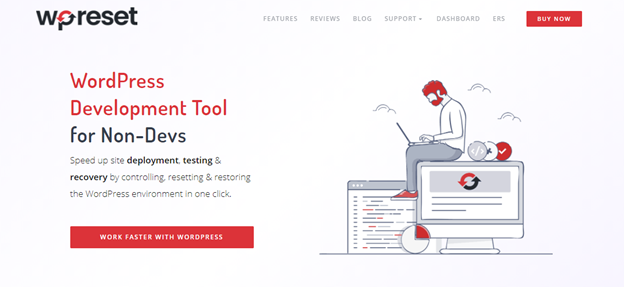 You can also choose what exactly you want to get rid of so you have control and can focus on whatever you want. Plus, with this plugin, you don't have to worry that you won't be able to restore settings if you change your mind because it has built-in snapshots that restore with just one click.
Moreover, if you need to test your site or debug it, WP Reset will help you because it can speed up the process. All your problems will disappear because you can reset everything in just a few steps. However, if the free version is not satisfying all of your needs, there is a PRO version as well.
The PRO version of WP Reset offers you, among all of the free version features, more cleaning tools and a chance to reset everything in just one click and create collections of your favorite plugins and themes.
Finally, there is also a feature that can help you fight white screen problems, and you also have a Whitelabel option that will not display logos. We must mention that all your management is centralized, and you can control everything in the same place. Make your life easier with WP Reset!


Database Reset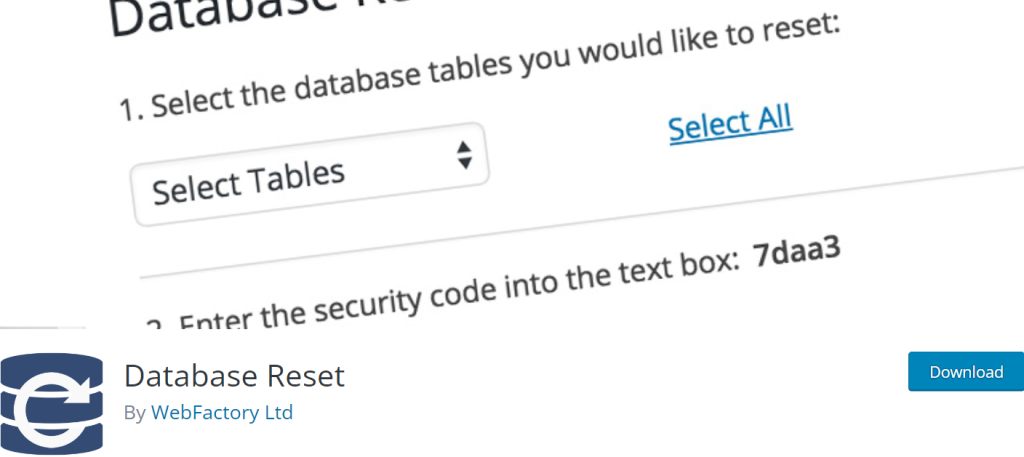 The second plugin on our list is Database Reset. This plugin allows you to reset entire databases or specific database tables with just one click. You don't have anything to worry about because the control is in your hands since you can't command it to reset something if you don't confirm it.
It means accidental reset is not a thing with Database Reset. You don't need any extra knowledge because there is no need to modify or install anything. The plugin does all the job for you. It works fast, so your time will never be wasted.
With over 40,000+ installations and promises to save your time, money, and effort, Database Reset is one of the best free reset plugins out there. So, if you want a safe, fast and efficient plugin, then Database Reset is the right one.

Customizer Reset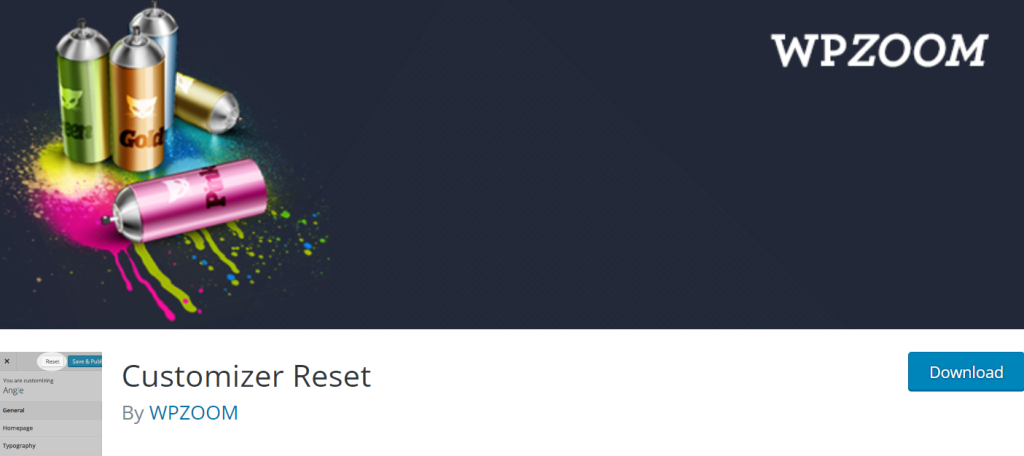 Last but certainly not least, we have to mention Customizer Reset. The first two plugins were really broad in their features and covered almost everything that can be found on a website, but this last one is another story.
This plugin is a bit different from the rest because this one focuses on one specific thing, and those are themes. Themes are the main subject for this plugin and what it does is reset theme customizations. That means all themes made with WordPress Customizer can be reset in a matter of seconds because all you need is one click.
Everything that is registered will be an object that's ready to be reset. If you're somebody who works with themes and needs a fast, efficient, and free plugin to reset your themes, you certainly need Customizer Reset.


To Conclude

In this article, we have talked about the best free WordPress reset plugins. We have concluded that all you need is the right plugin to do the work and make resetting your site something you do easily and fast.
After mentioning the right plugins, we have moved on to the three best free plugins list. These plugins come with many features to choose from to help reset your sites. Most importantly, they are free, so nothing stops you from getting them.
If we have to recommend one, that would be WP Reset because this plugin can do everything you can imagine. Nothing is a problem or complication that can't be solved with WP Reset. If you want the best of the best, head to this plugin's site and install it today!