In the fascinating world of WordPress, plugins are the spice that makes it all possible. They enable users to build, modify and personalize their websites imaginable. One of those beautiful plugins is WP Maintenance.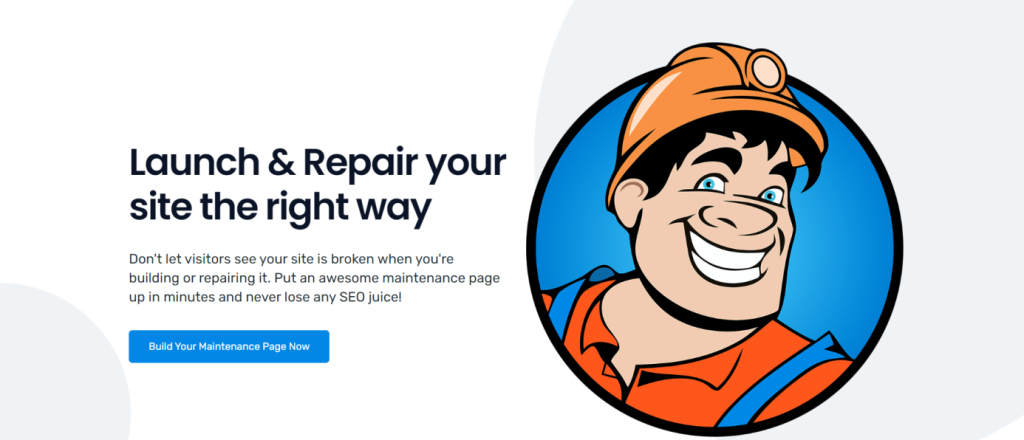 That's one handsome builder
Most of us are bad at timing. Don't worry; it's not just you. This is where WP Maintenance steps in and saves the day. Maybe you have broken your deadline, and building the site takes longer than you thought it would. Or your site is just under regular maintenance.
The plugin we will talk about here enables your visitors to understand that in a visually pleasing way instead of just displaying a broken page. A broken page is a terrible sight, but a site that handles sensitive information and does not have that fancy green lock icon is even worse. If you do not want that to happen to you, check out WP Force SSL.
WP Maintenance was first published a long time ago, in 2012, so it had a lot of time to be perfected. You are joining a community of over 700,000 satisfied website owners by downloading and installing this plugin.
What good does it bring
WP Maintenance is not flashy, full of bells and whistles that might initially seem impressive. This plugin has only the features that you need, and that's what makes it perfect.
If you need this, then you probably have enough on your plate already. You don't need to spend hours making the right maintenance page. WP Maintenance saves you time and money. This cool trick enables you to do hours of work in seconds.
Maybe you are not the most artistic type out there. Don't worry about that. Developers and designers have been thinking about you. With WP Maintenance, you can choose between 20+ beautiful themes that will fit any website perfectly.
Does a tree make a sound when it falls if nobody is there to hear it? A question as old as time. You can ask the same question in the world of the internet. Does a website exist if nobody can find it? Well, it does. But if it can't be found, it might as well not exist at all. WP Maintenance allows you to optimize your site for SEO even if it has only one line of text.

This plugin is so simple we doubt you will need any help using it, but just in case WP Maintenance has you covered. It offers a non-stop, friendly, and fast help and support center that is there to give you a hand if you need it.
The best part is that you won't be talking to some random character but to a developer who helped make this plugin.
Will it slow down your site
Speed is the name of the game in this business. The short answer is no, and WP Maintenance will not slow down your site.
The long answer is that WP Maintenance is carefully developed and created to fulfill all your website needs without those pesky drawbacks. A hardworking team of developers is always working on making the plugin better and updated.
What will it cost you
There are three plans for this plugin. The team behind WP Maintenance understands that monthly payments can be annoying.
Because of that, they have come up with a Lifetime option for your convenience. You can choose between 3 plans: Personal Lifetime, Team Lifetime, and Agency Lifetime. They all come with their unique abilities and features. We are sure you can find the one that ticks all your boxes.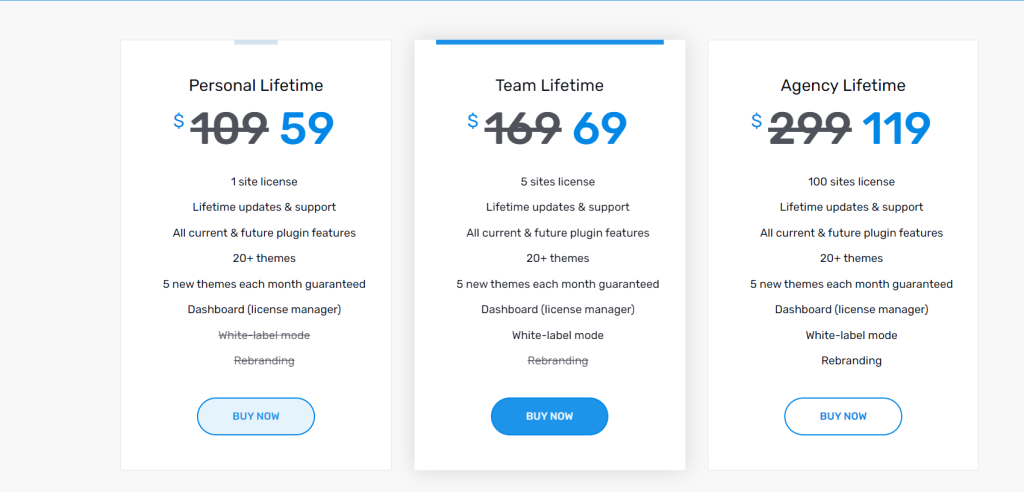 Unfortunately, WP Maintenance does not have a free trial, but if, for any reason, you are not satisfied with this product, there is a 100% no-risk, money-back guarantee that protects you.
After reading this article, we are sure we have brought the magic of WP Maintenance closer to your website.
Do not let your visitors be discouraged by your coming soon or maintenance page. Build one that will make them eager to come back, and a plugin like Coming Soon & Maintenance Mode will make that happen. Imagine a coming soon or maintenance page. Imagine how a finished site will be. Isn't this awesome?