Despite being the most popular content management system, WordPress is the most vulnerable system attributed to its extensive and diversified content. One of the main causes for customers' concerns is that WordPress covers various topics, from the most ordinary personal blogs to major corporate sites that are continuously under attack.
Daily, the typical site is attacked up to 44 times, with some sites that provide more benefits and potential interest being attacked even more frequently. Web hosting companies only provide the most basic server security, and it is your responsibility to defend and safeguard your site.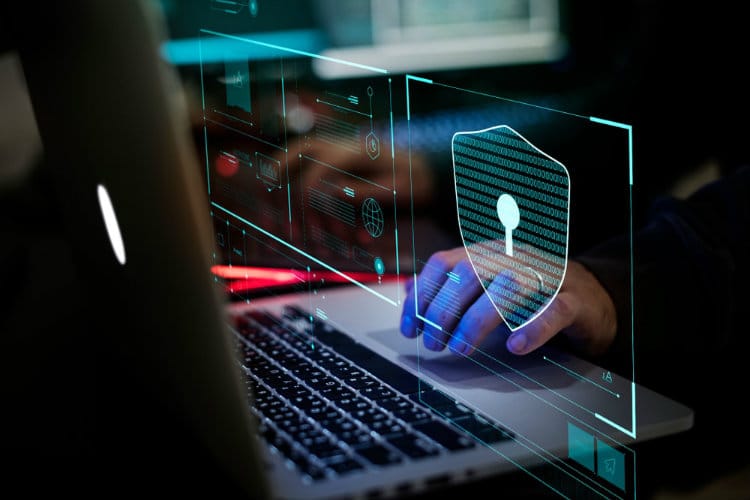 Since WordPress is free and open-source software, any user can make changes, enabling it exceedingly easy for anybody to insert malicious code or malware that could compromise your site's security. Even though WordPress developers are always working to improve the software's security, it is widely believed that individual protection of a single site is far more accurate and effective in achieving the intended result.
Each WordPress site is extremely unique and different from the others. Therefore each one requires special protection that meets individual criteria that are only relevant to that specific webpage. In the following lines, we will present you with the most dependable and effective WordPress security plugins that will undoubtedly meet your requirements and provide your site with adequate safeguards.
1) WP Force SSL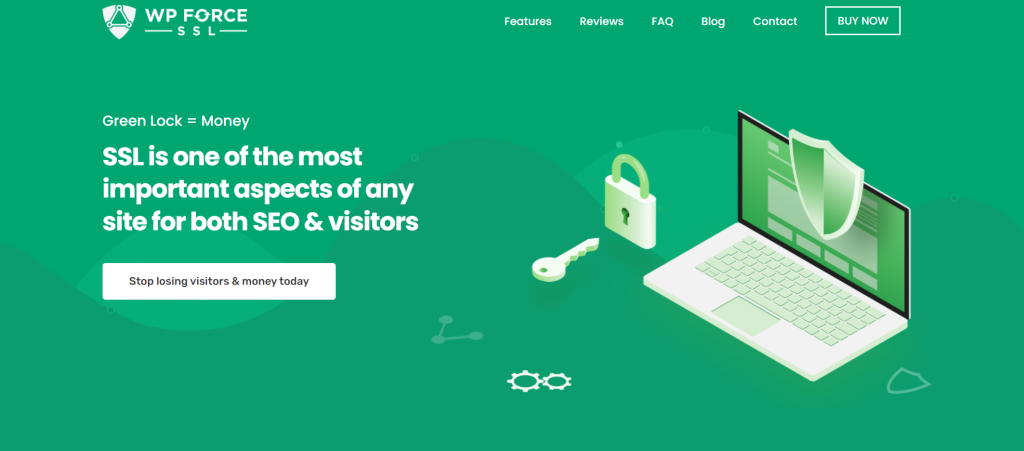 WP Force SSL is the best and most dependable plugin for protecting your site. It allows you to convert unreliable HTTP traffic into reliable HTTP traffic and fix your Secure Sockets Layer error without touching the code.
Many users are perplexed by installing numerous plugins for successful SSL configuration; therefore, this plugin includes all of the options for flawless work with various themes and plugins. WP Force SSL has a content scanner option that analyzes your page in minutes and reports to you, so you don't have to waste valuable time reading each page of your website.
As a result, you successfully avoid the possibility of confusion and potential error. A centralized dashboard, which allows you to view all of your client's pages in one place, is another time-saving option. One of the most beneficial aspects of using this plugin is its ease of use, which is tailored to the understanding of each average user, and as a result, there are rarely any issues with using this plugin.
Monitoring the Secure Sockets Layer is critical, so WP Force SSL includes a real-time monitoring option that controls access to more than 50 potential errors whenever you use the site. If you have any problems or have any doubts about how to use this plugin, you are free to contact the developers, who will gladly assist you as soon as possible.
2) WP Login Lockdown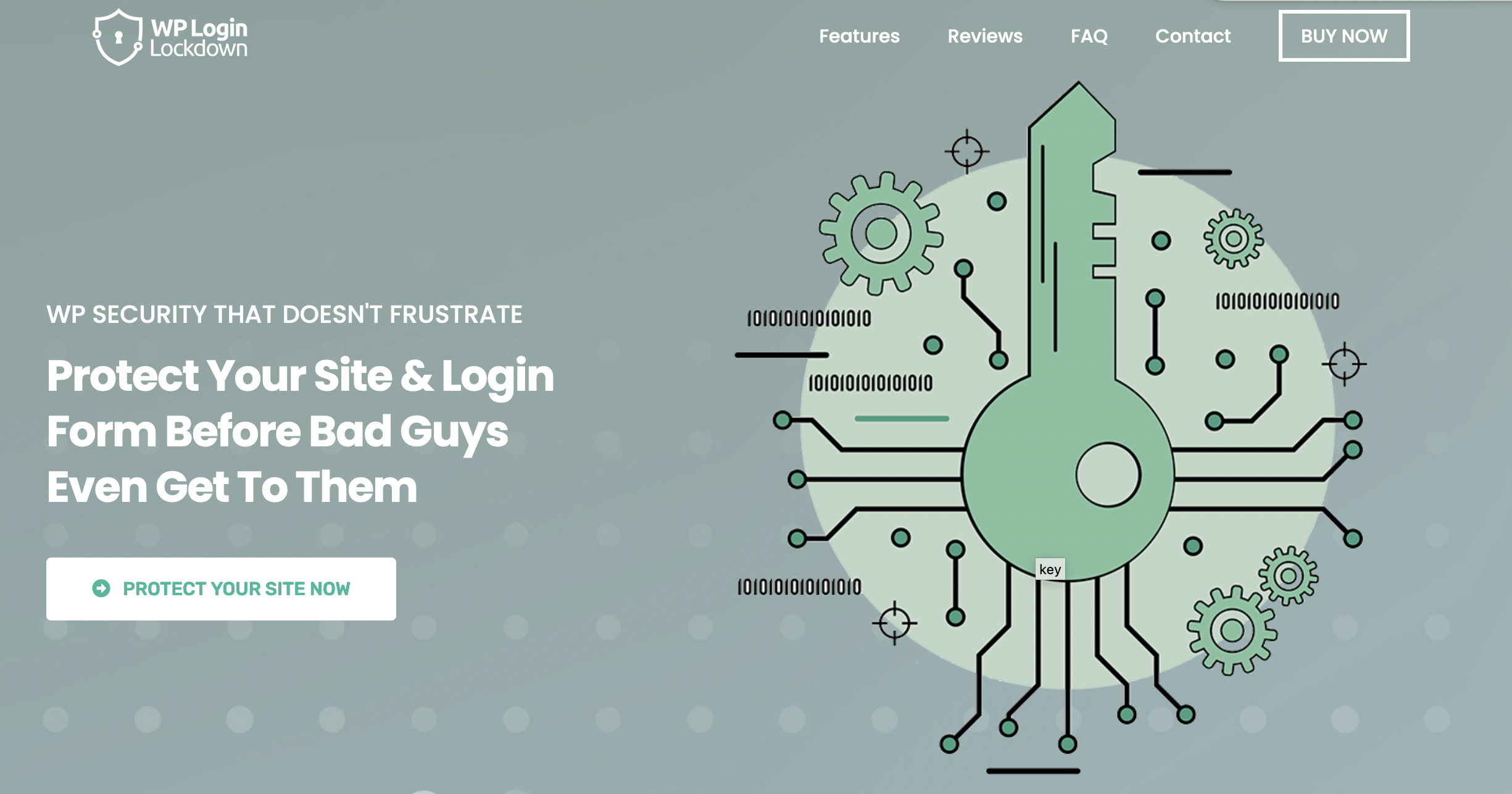 WP Login LockDown is a highly effective plugin for keeping your WordPress site safe. It's incredibly easy to set up – simply configure a few options and let Login Lockdown do the rest. With the Cloud Blacklists feature, you can maintain blacklists and whitelists across all the sites you manage with just one click. Additionally, the plugin offers bot protection, automatically blocking bots from accessing your login form, and even placing a honeypot to trick any bots that do manage to slip through. The plugin's detailed log provides a list of users with their IP addresses, countries, and other information, making it easy to track any suspicious activity.
With the centralized dashboard, you can control all your purchases, licenses, sites, and cloud blacklists from one location, saving you time and hassle. And if you ever need help, the plugin's premium support is provided by the developers themselves, ensuring that you receive expert assistance whenever you need it.
3) Wordfence

Wordfence is a popular plugin with over 4 million downloads worldwide. This plugin enables regular and in-depth scanning of theme files, core files, suspicious comments, unknown URLs, and other components.
Although it does not support the restore option, it will highlight how the file has been altered so that you can spend as little time as possible correcting it. Wordfence's free version provides users with a website firewall to keep bots off the site and a login attempt limit.
In addition, the free version allows you to track who visits your site. If you have trouble configuring your plugin, please contact active customer support.
4) Defender

A plugin called Defender, which has already been downloaded one million times, is one of the newer options for protecting WordPress sites. This type of protection is thought to be extremely quick to set up, and the plugin is immediately dedicated to protecting your site.
The free version includes malware scans, support, a detailed check for potential issues, and an IP-blocking firewall. Defender also has a two-factor authentication option that uses Google. If you choose the Pro option, you will be able to schedule scans in advance and receive a more detailed report of potential issues.
5) Sucuri

Sucuri is a free WordPress security plugin that is extremely popular among developers and online business owners. This protection provides you with extensive control over your site and detailed insight into all aspects of the site related to its protection.
Sucuri includes a scanner that detects errors and malware, and outdated codes that require an upgrade. One of this plugin's limitations is that it cannot analyze the core of your site in detail, so it cannot control the very foundation of your site.
6) Jetpack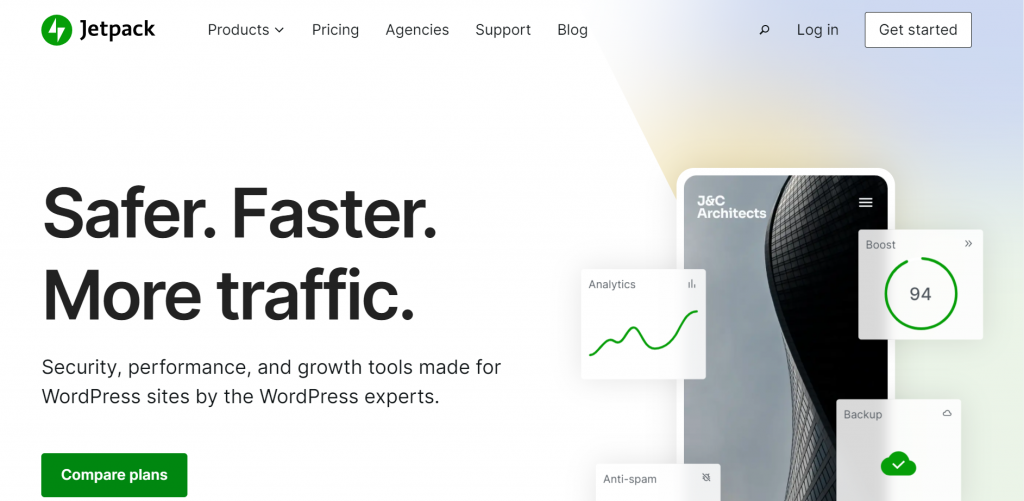 If you own a WordPress site, you've probably heard of a plugin called Jetpack, widely regarded as one of the best security options on the market.
The free version of this plugin includes malware and spam blocking, site stat reporting, plugin auto-updates, and an activity log. You should upgrade to the Premium plan, which scans for malware and spam daily.
The ability to back up your site in real-time and restore it at any time is one of the most appealing Jetpack features that attracts many potential users. This plugin offers excellent protection for smaller pages.
Conclusion
After a comprehensive demonstration of all the best plugins for better site protection on WordPress, it is impossible to remain undecided about the need to use a unique plugin that allows adequate site protection.
WP Force SSL is the most desirable plugin of all of the above, and it will undoubtedly meet all of your criteria when configuring the necessary site security.
It should be noted once more that you are responsible for protecting your site, whether it is a personal blog or a corporate appearance. Don't wait for your site to be attacked before taking the necessary precautions.