The advantage of selling products and services online is that you have access to cutting-edge technology and the most effective social marketing tools and tactics. It not only allows you to demonstrate your technology literacy, but it also allows you to save time and resources.
You can automate operations and acquire a lot of crucial information. You can also simplify your company processes with the correct tools. Here are the top seven social selling tools for the modern sales rep you need to use.
1. LinkedIn Sales Navigator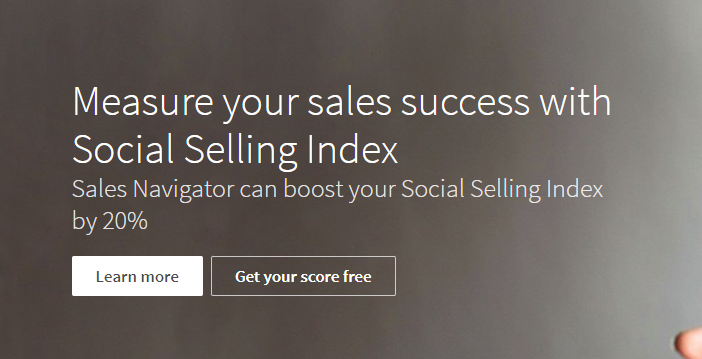 You may use LinkedIn Sales Navigator to help your team grasp virtual sales. By assisting you in connecting with the right individuals, Sales Navigator makes it simple to sell through relationships. Also, you can link with CRM to track activities and free up time for sales.
The tool allows you to build customer relationships by leveraging LinkedIn's network of connections that are valuable for your growth. You may use this tool to confirm customer interest swiftly and find qualified leads for your company, which is accomplished through the provision of detailed user information as well as advanced search and filtering features.
2. Awario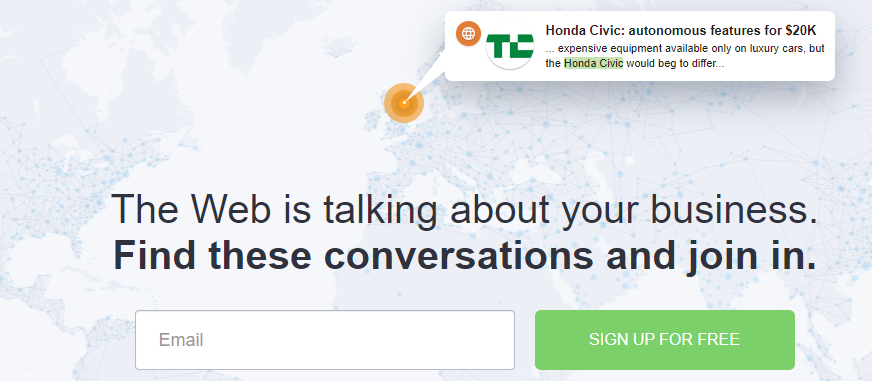 Awario is another great social selling tool many businesses use to make more sales. If you're curious about what people think and feel about your company, this is the service for you. It is critical to understand this information to advance in sales.
Awario can assess the feelings behind a specific post on social media or the Internet. It does that thanks to powerful algorithms and artificial intelligence. It also gives you insight into who mentions your brand the most, where you're referenced, what terms are used, and what impression you leave.
3. Buffer 

Buffer is a simple web tool that allows you to schedule social media postings across a variety of social media platforms. It is quite simple to use, which is one of the reasons it is so popular. You can start writing new posts to add to your email queue once you've connected your social media accounts to Buffer.
When all of your scheduled posts are alive and waiting to be published, here is your post order. The free plan allows you to connect up to three social media accounts and schedule an unlimited number of messages from each account in your queue at the same time. That is plenty for many small enterprises and individuals.
Nimble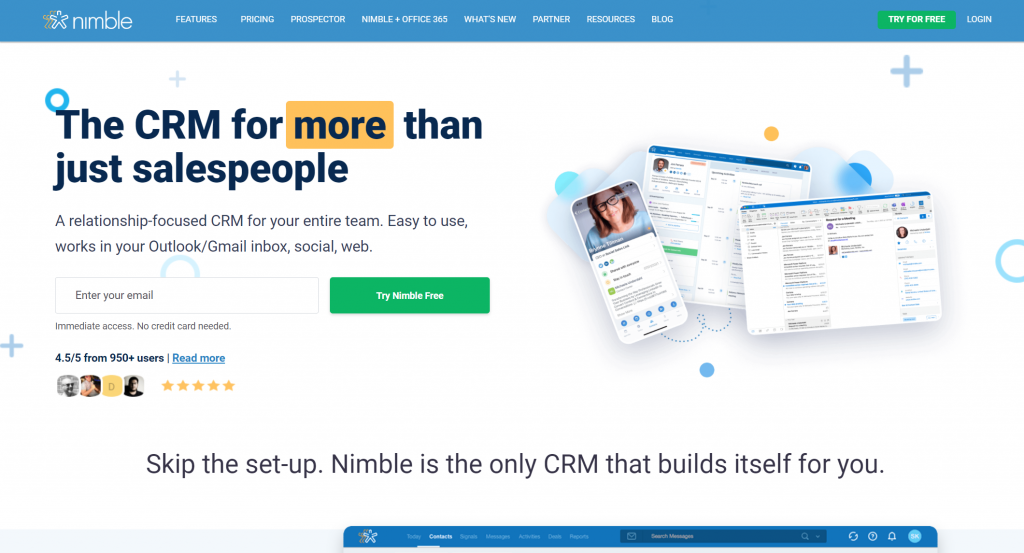 Nimble is a CRM platform that focuses on communication. It makes it simple to stay in touch with potential consumers and clients. The platform provides a user-friendly approach to manage communications, categorize customers, and remain on top of social networks.
It also has effective capabilities for generating new leads while being affordable. You can use Nimble's email signature parsing capability to automatically harvest contact information from the email footer if you're seeking new leads.
Plus, Nimble's mobile software can also be used by field vendors to show a business card. It will analyze the information and establish a new contact for you.
4. HubSpot CRM
HubSpot CRM software aids in customer communication for businesses. The tool's interface is simple to use, and it includes instructions to help you get acquainted with its appearance and feel.
CRM systems make tracking your clients and future customers easier, from tracking the sales process to searching for and organizing data.
You can also export and import contacts for potential and present customers from your custom database. It is exactly what HubSpot CRMs, marketing, sales, and customer service platform accomplishes.
5. Hootsuite

Hootsuite is a simple form of digital marketing that interacts with major social media sites. It allows you to manage your social media accounts in one spot. You may use HootSuite Free to manage various social media accounts, schedule updates, and engage with your followers.
You'll be able to keep track of how many subscribers you have on all of your social media profiles. It will let you know which posts get the most attention.
If your company expands, you may upgrade to one of three premium plans, which offer access to more profiles, statistics, and users.
6. Google My Business

It doesn't have to be expensive when you utilize Google My Business to spread the word about your company. The world's most popular search engine provides businesses with a free company profile to help them connect with their consumers.
The term business profile refers to your Google listing. Google Maps and local Google search results include business profiles. Use Google My Business to post information about your business's opening, location, and prices.
You can also publish photos and even a virtual tour of your facility, all of which will appear in Google's search results. Finally, it can boost your website's overall SEO rating if you have a complete presence on Google My Business.
Conclusion
The tools listed in this article can be quite beneficial to your organization. Take into account that the tools you select can help you move forward or backward.
More importantly, by selecting the correct tools, you will increase your profits and keep a competitive advantage.