Managing and controlling employees' scheduling is one of the biggest challenges in business management. It can require a lot of your attention and time.
Luckily, some tools can help you and take that task away. This article shows a great collection of top seven employee scheduling software for any business if you need one. So, start reading and don't hesitate to test them.
1. When I Work

When I Work is a very simple yet versatile employee scheduling tool that applies to all team sizes. It lets you create and manage schedules, change shifts and check for availability and permission leaves from employees.
This tool integrates with many business solutions for extended functionalities. It lets you manage and track all costs needed for a single employee.
Furthermore, it offers strong team communication, sending instant messages and important documents. When I Work software has a trial version and paid packages depending on selected features.
2. Shiftboard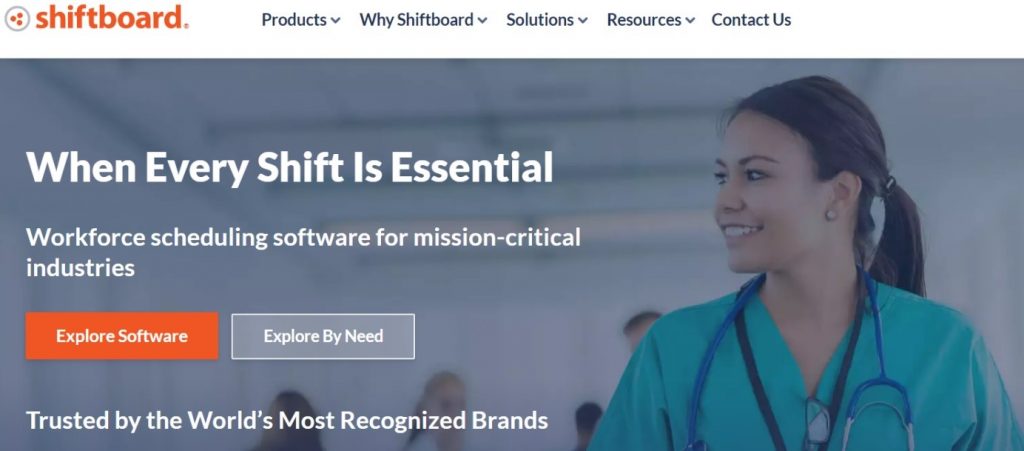 Shiftboard is good for all business sizes, but it is recommended for larger professional groups. It collects all information about employees and creates optimal shift schedules based on profiles, roles, teams, or departments.
Shiftboard allows group messages from employers and individual messaging requests toward managers. However, it allows employees to shift trades with their colleagues, keeps managers away if possible, and does not affect task completion.
Shiftboard integrates with many business software for taking full control over the work and payrolls. It has three pricing plans, with many functionalities available everywhere through the mobile app.
3. Sage HR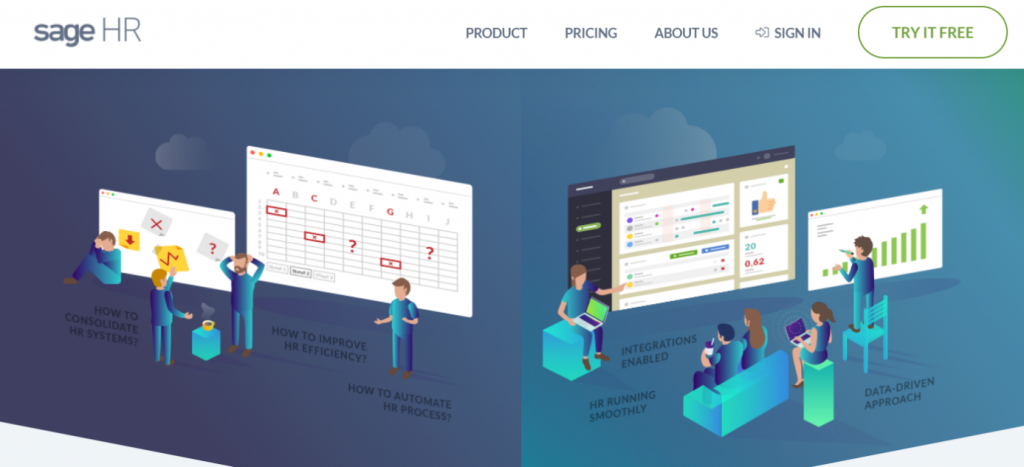 Sage HR is a business management software with a strong employee scheduling feature. It is a great choice for small businesses due to its price, main features, and simple user interface.
It lets you create schedules, manage shifts, timesheets, and employee tracking. Sage HR integrates with other business platforms such as Slack or Zapier. It has a strong trial version and extended features for a cheap, paid version.
4. Homebase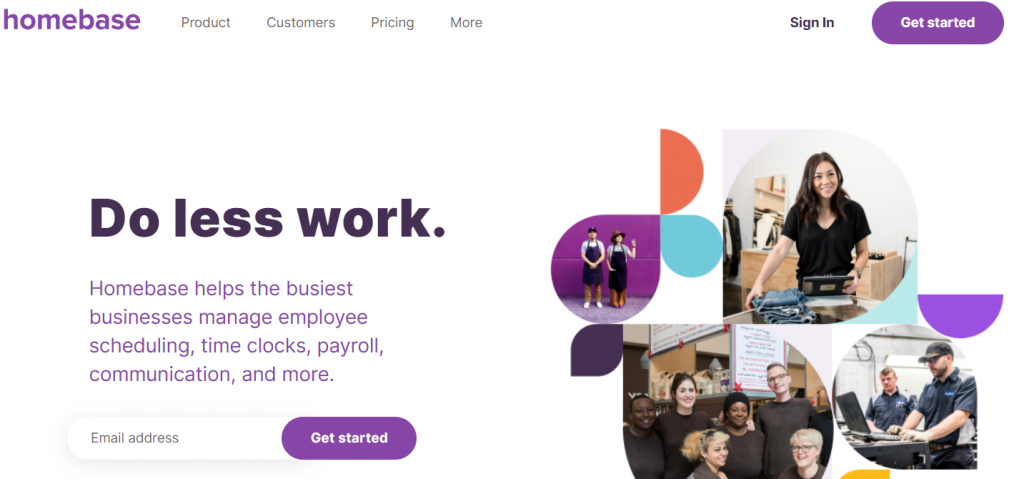 Homebase is recommended for all types of businesses. It improves productivity and makes processes easier for employers and their workers over tracking and changing schedules. Schedules are created for a specific employer or departments and projects.
Also, it has time-tracking and attendance-tracking features useful for collecting working hours for salaries. These features prevent false 'sign-ins' and unallowed shift trades.
Also, it offers detailed schedules and requests for changes, also the option to communicate with the team. In addition, the Homebase integrates with apps for the payroll system and makes that process easier for you.
The free version is good for small businesses since it has no huge feature limitations. Its paid versions offer more functionalities.
5. Sling

Sling is another simple tool with a very fair, free version. It works with all business sizes and comes in handy for managers and employees. It offers great long-term scheduling, shift swapping, and attendance tracking.
Employees can communicate with colleagues and ask questions to managers. Sling operates as a web and mobile app, making it fully functional and always available for changes and messages.
It integrates with third-party software solutions for tracking payments and other calendars. Besides the free version, it offers a premium plan with advanced features.
6. 7Shifts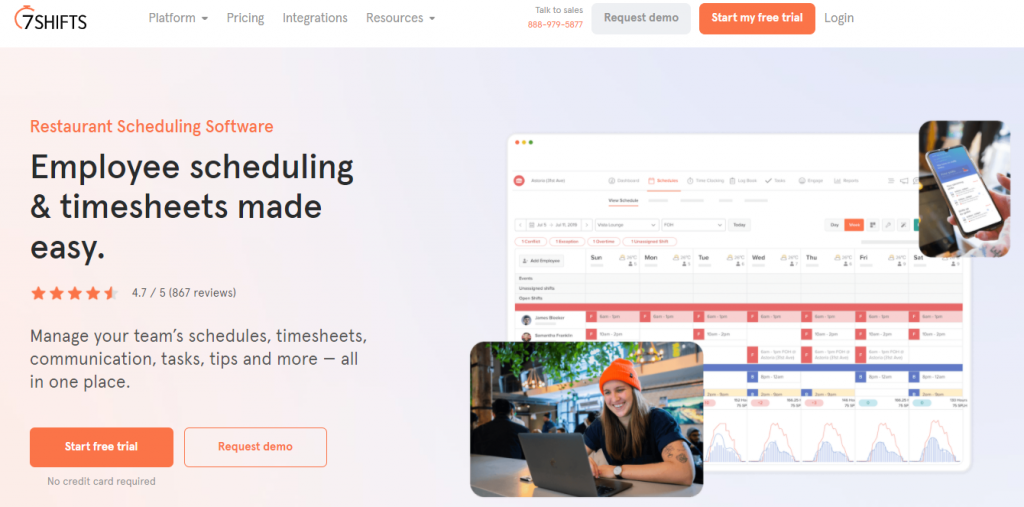 7Shifts is an employee scheduling software specially designed for employers in restaurants. It contains the main scheduling features and is enriched with other labor management features.
It easily tracks scheduling and changes in assigned shifts for employees. Also, the employer can track their working time and overtime, receive requests and make notes.
It is a great tool for team communication with an on-time notification system about any changes with shift or completed tasks and an option to have a conversation with an employee.
Furthermore, it makes a detailed report and has a category for employee health checks. It comes as a mobile app available in several pricing plans. A free plan covers up to 10 employees.
7. Shiftbase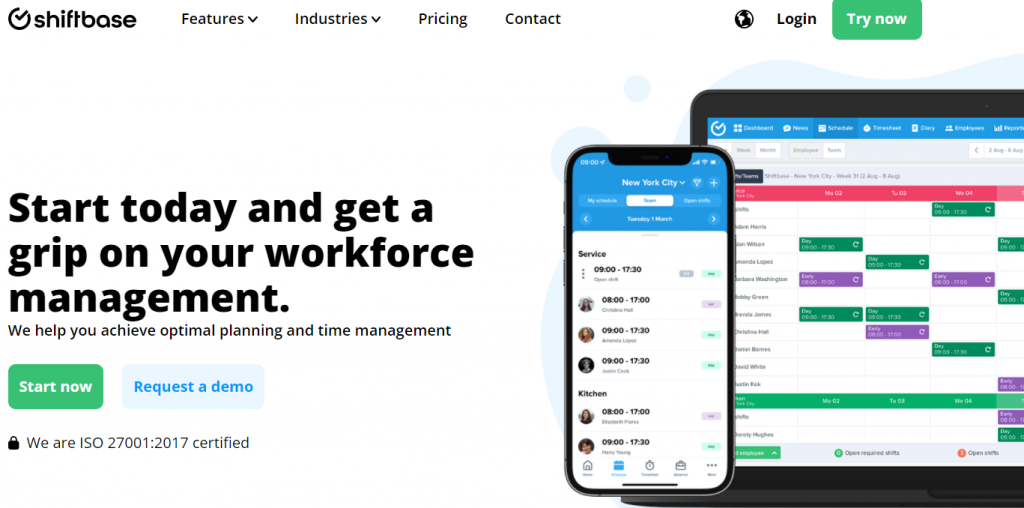 Shiftbase is another versatile business software that offers detailed employee scheduling features. It easily creates and manages schedules and employees' shifts.
Also, the Shiftbase lets you track employees' working status, availability, and possible schedule validations. Based on the data it shows costs and salaries for workers. Furthermore, it has a strong team communication feature for messages and change requests.
Shiftbase integrates with many business apps for extended functionality. It has a limited free version and one paid package.
Conclusion
This list shows seven great employee scheduling tools that can help any business automate many tasks and save time.
Although all of them have strong features, it is up to you which one suits your needs and team the best. Check them out and decide for yourself.