UX design improves the accessibility and use of a product during user interaction with the product. It refers to communication between man and machine, which means working on all product segments the user has contact with. Moreover, UX design is about creating a work environment that users can easily navigate. Designers who deal with this business aim to make it easier to navigate the site or within the application.
Moreover, user experience is a critical design segment as part of the IT industry because it tries to meet users' needs. The main goal of UX is to provide positive experiences that keep the user loyal to the product or brand. This article will give you the best UX tools & software to perfect the user experience.
1. User Interviews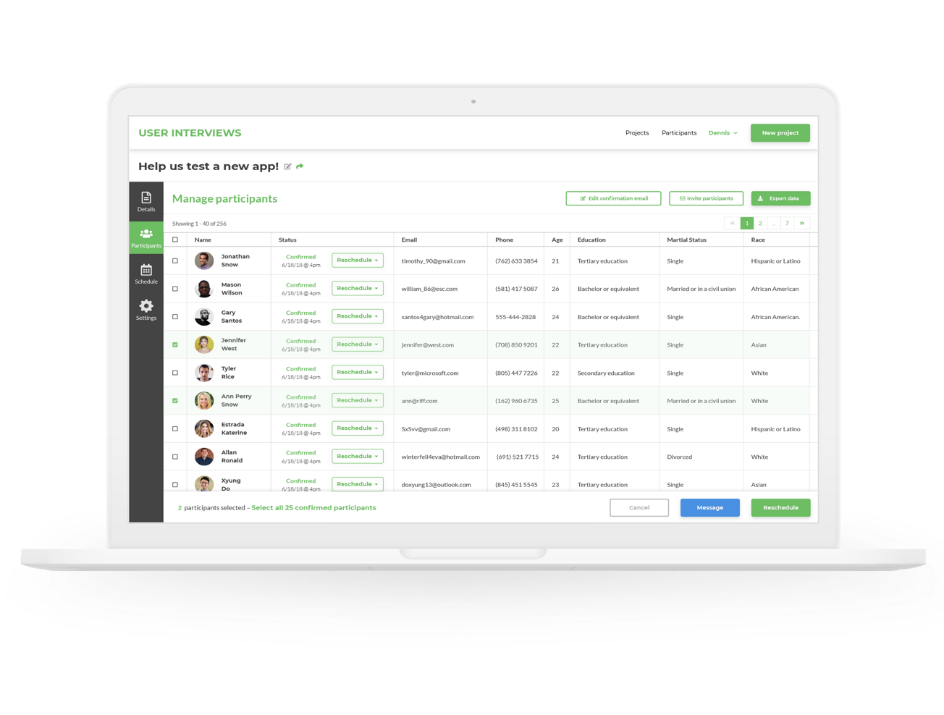 User Interviews is a user research platform that helps UX and product teams recruit an audience for distance or face-to-face studies. It allows you to find and interview the right users for your UX research.
Price for User Interviews platform is free Up to 100 contacts in your participant CRM or starts at $40/session for a personalized audience.
2. Google Forms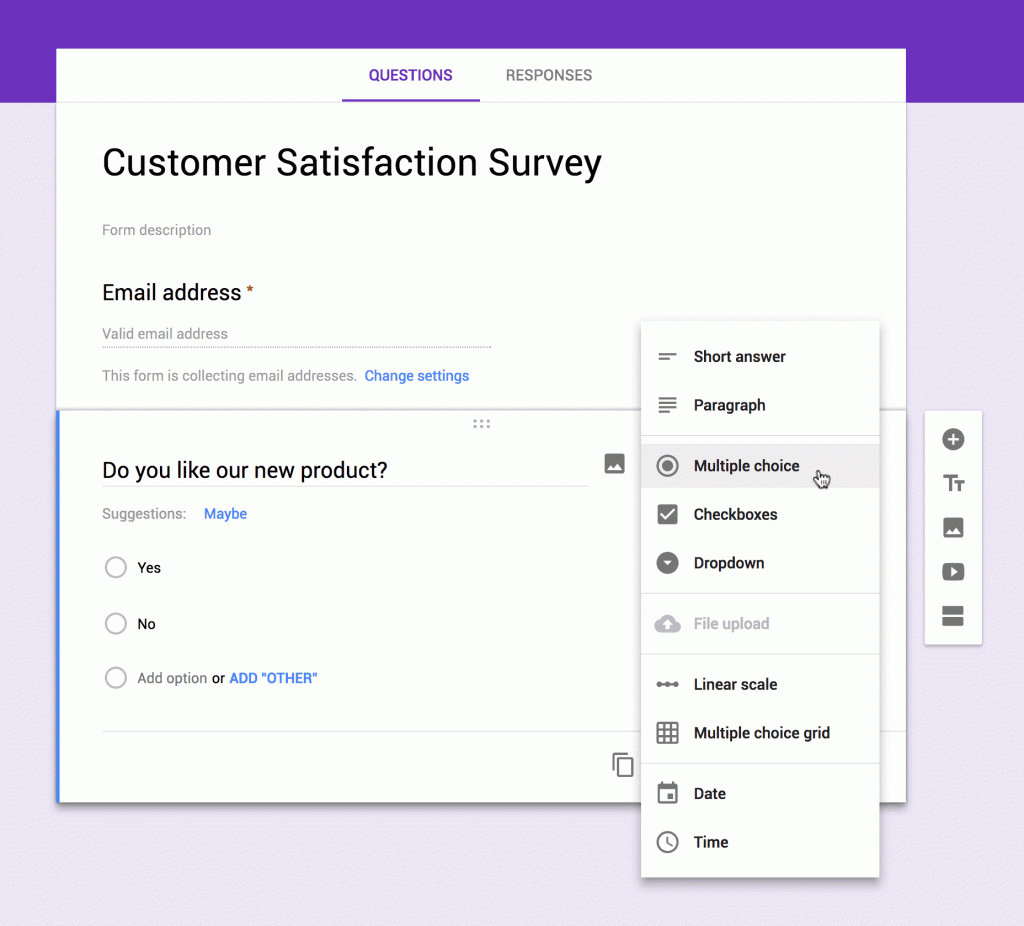 Google Forms is an integral part of Google Drive and creates online surveys, questionnaires, or quizzes. It's free and allows you to create an unlimited amount of forms (until you fill the capacity of your Google Drive).
It also allows you to view and statistically analyze responses. Google Forms provides a variety of answers to your questions: text, paragraph, multiple choice, checkbox, drop-down menu, scale, grid, date, and time.
3. Google Analytics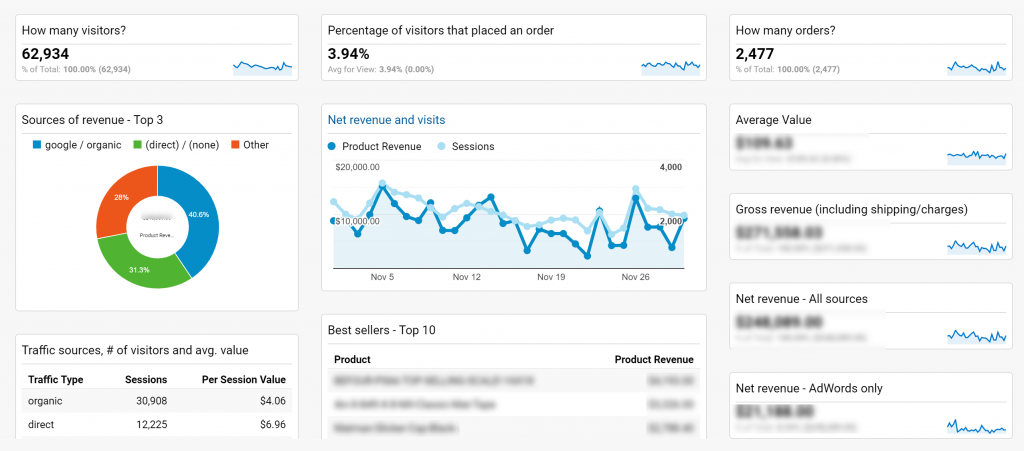 Google Analytics is the best tool for tracking and analyzing your website traffic. If you want to be effective online, this tool is a must-have, especially dealing with e-commerce. According to the data from Analytics, you get an idea of who your visitors are (age, gender, location, etc.), what they are specifically looking for on your site, how they found you, how often they come back, and much more.
Some of the main advantages that Google Analytics provides:
How many visitors did your website have in a given period
Demographic characteristics of your visitors
The interests of your visitors
What your visitors are most looking for on the website
Ability to identify the content that isn't interesting to your visitors
4. Bugwolf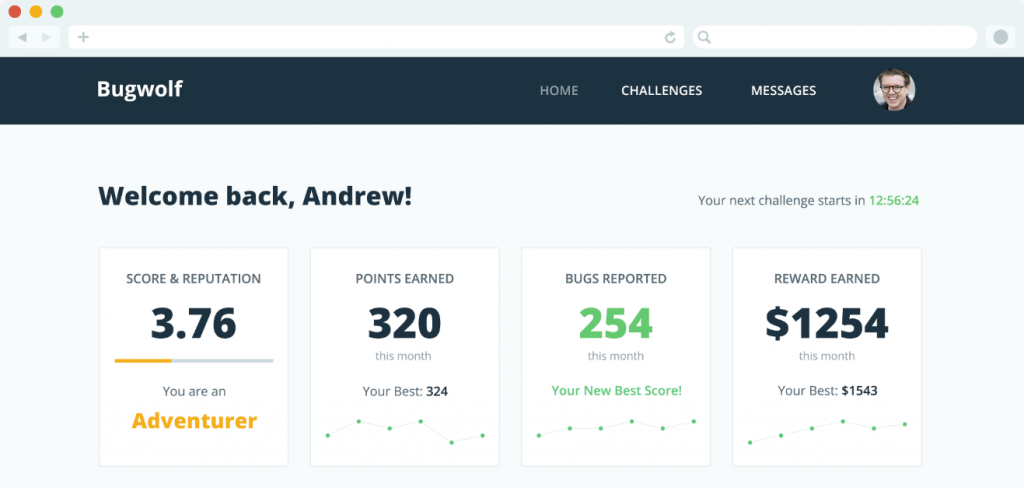 Bugwolf is a digital user testing company that helps teams roll out frequent updates to apps or websites. It lets you get a detailed picture with beta testing of how real users feel about your product, site, or app. Bugwolf allows you to speed up the testing process, which can't only be time-consuming and expensive to manage.
In addition, Bugwolf allows you to receive detailed reports on key trends and patterns in terms of usability, functionality, user experience, and more. It also includes screenshots and context-related information, including location, browser, OS, device number, and versions.
5. Marvel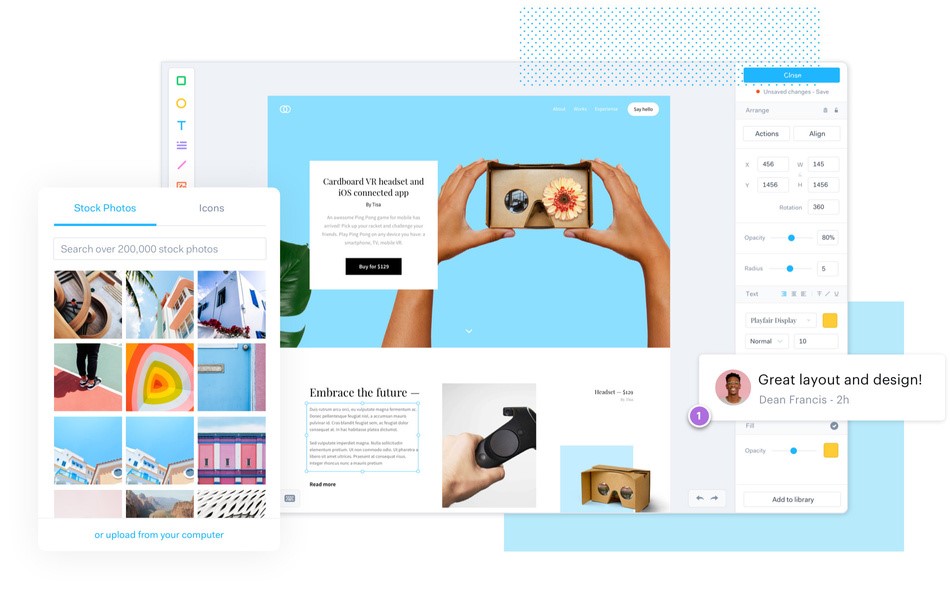 Marvel is a wireframing tool with support for interactivity and animations based on the web. It allows you to create beautiful interfaces and wireframes in a few minutes.
Moreover, you can make wireframes from any device, Android, iPhone, iPad, and desktop. Marvel provides sharing wireframes with your colleagues and clients at the click of a button.
A massive collection of pre-made assets are included in Marvel; no add-ons are required. The Marvel team has taken care of everything so you can focus on generating ideas. When we talk about pricing, there are four plans. You have free and paid plans. Paid plans start at $12/month.
6. Figma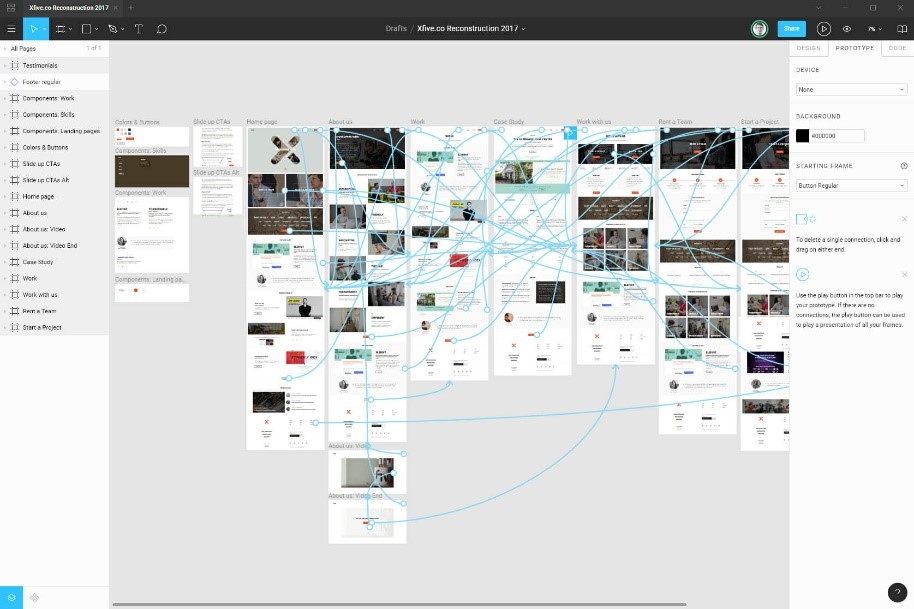 Figma is a UI and UX design application with great tools for designing, prototyping, and generating code. It is the industry-leading interface design tool with powerful features that teams of designers or IT professionals work with at every design stage.
One of the unique features that Figma provides is working with other users in real-time. The tool has an auto-save option that means you will not lose anything if you forget to save. All projects are saved to the cloud, and the project can be shared with clients who can add comments.
7. Adobe XD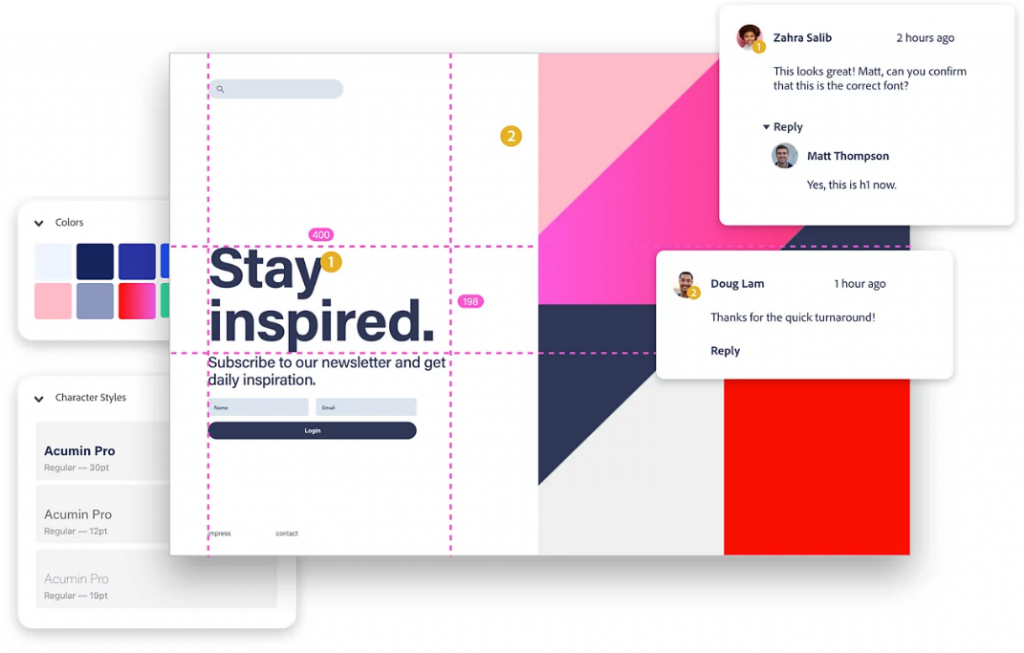 Adobe XD is a vector-based UI and UX design tool that you can use to design anything, from smartwatch apps to fully-fledged websites. XD is designed to meet the needs of today's UI / UX designers, with intuitive tools that provide perfect precision and performance and make everyday tasks easier. It is available for macOS and Windows.
8. Sketch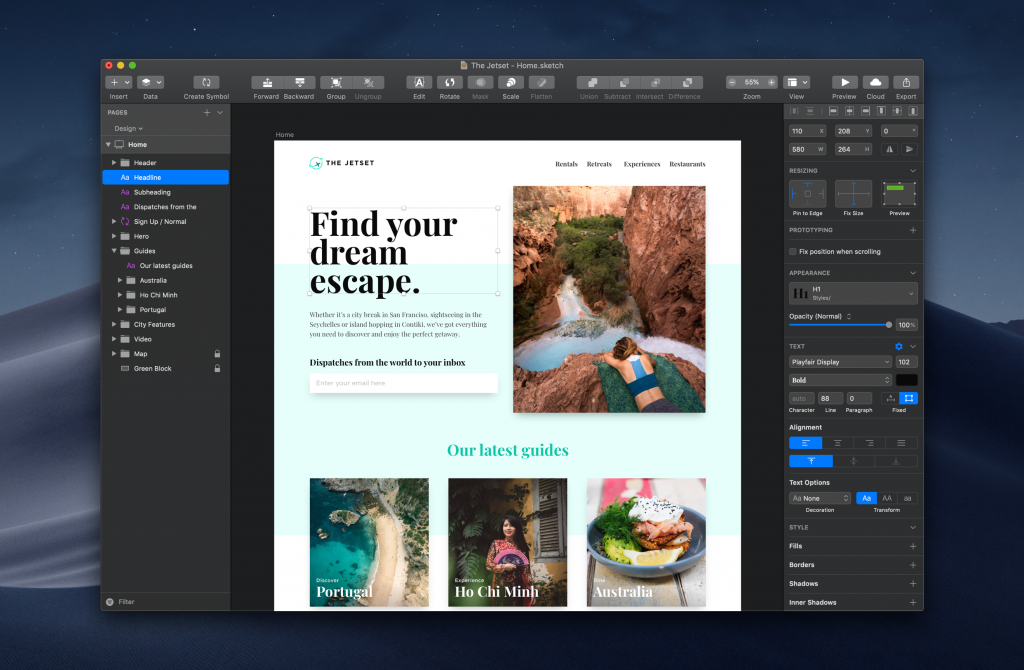 Sketch is a web, iOS, and Android design tool for macOS. The first version was released on September 7, 2010, and won the Apple Design Award 2012. This software for Apple users is primarily used for UI/UX design of websites and mobile applications. It doesn't include print design features.
One of the essential benefits of Sketch is its ease of use. Sketch doesn't have a lot of features, but it has everything designers need. It saves your time, nerves, and even money. The tool starts at $9/month or $99/year. They also offer free licenses for institutions and a 50% discount for students and teachers with a valid ID card and proof of eligibility.
9. InVision Studio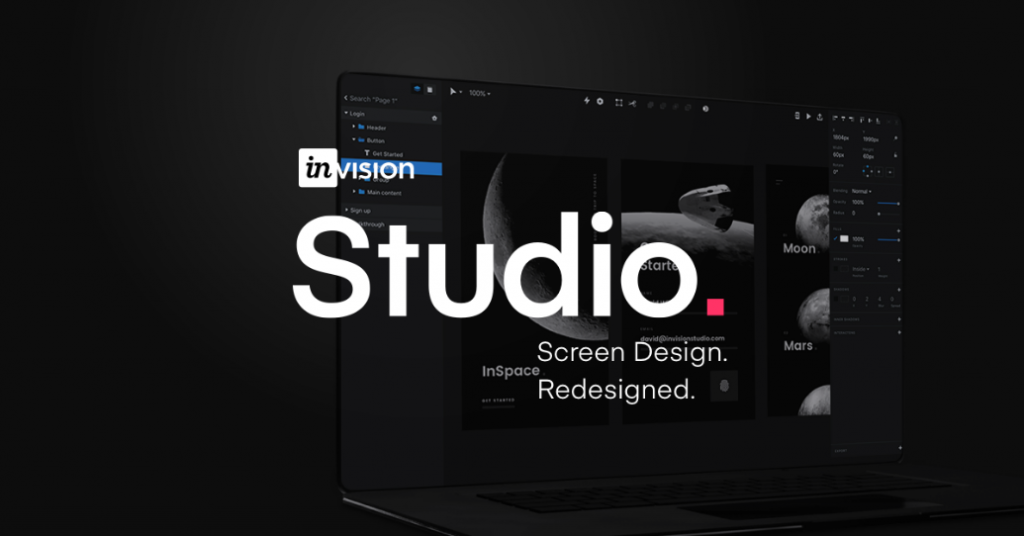 InVision Studio is a design desktop application that allows you to design websites, applications, and other digital products. It is the most powerful screen design tool in the world.
InVision Studio is available for both – Windows and macOS. You can do everything with the appropriate prototypes and resize each element based on the artboard's size. InVision Studio is trying to beat the competition in terms of price. You can choose a free plan forever or paid plans that start at $9.95.
10. Webflow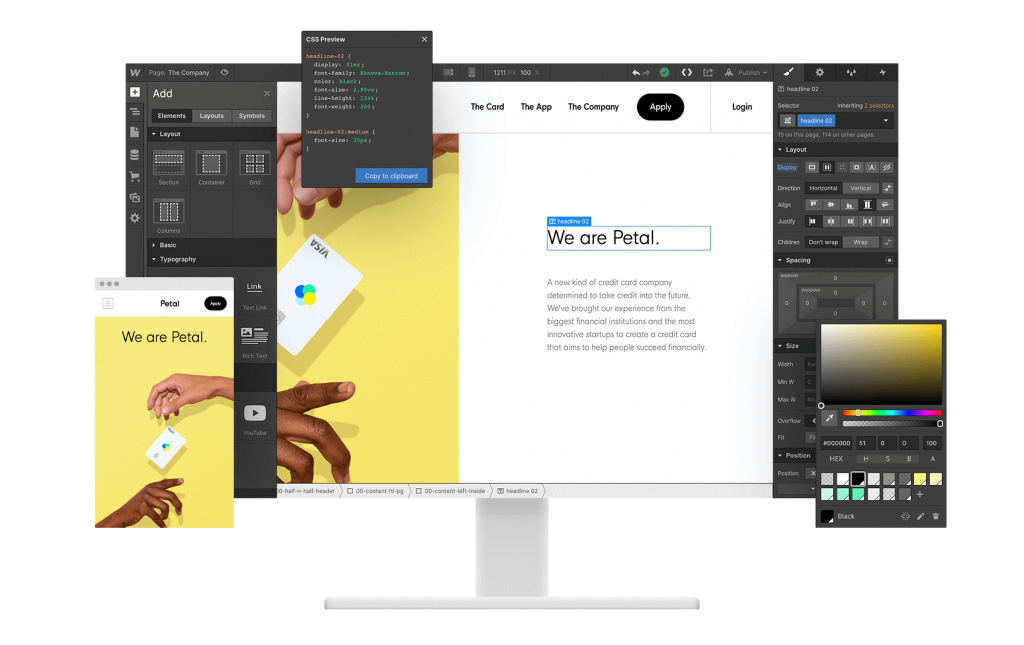 Webflow is a tool for designing a website, and it helps you perfect the UX (user experience). You can use the drag-and-drop option to create a custom-made website. Webflow helps generate a website for a purpose that suits the user, whether it is marketing and design teams, companies, or freelance teams.
11. Mockplus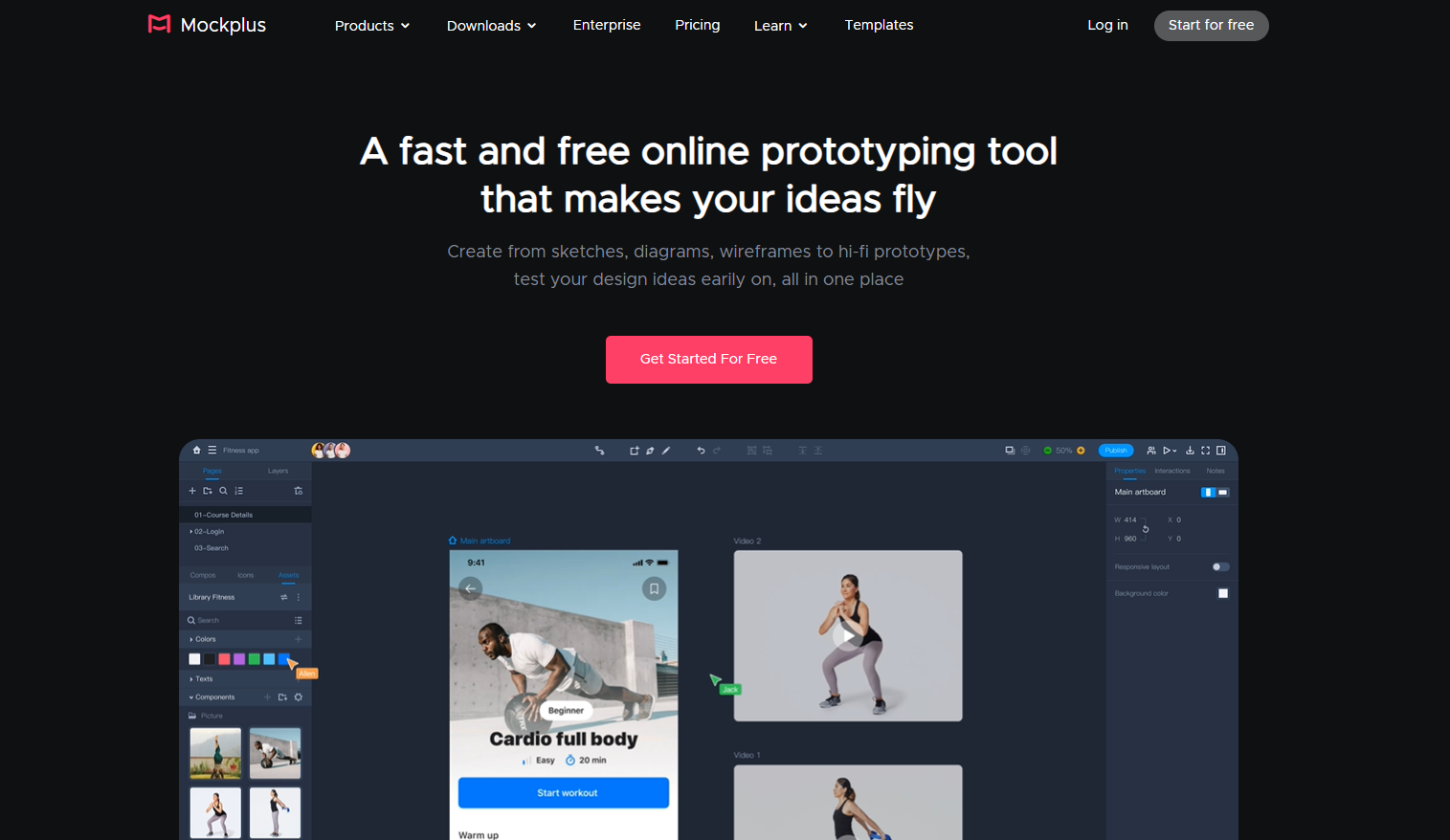 Mockplus is an easy-to-use tool for UX designers to create hi-fi prototypes and designs. It provides an intuitive drag-&-drop builder to add pre-built UI components, animations, and interaction effects for your design. Its tons of ready-made components, UI library, and reusable assets help you build designs easily and quickly. During the design process, you can get all stakeholders involved in your projects, gather their instant feedback, and move projects forward. After your designs are completed, you can directly hand off your designs with accurate specs, assets, code snippets to developers.
Mockplus not only helps you create outstanding designs but also connects each member of your team and streamlines your design process. It is a must-have tool for digital product teams.
Conclusion
You have a few excellent UX tools & software to perfect the UX. User experience is a significant design segment as part of the IT industry because it tries to meet users' needs. Your site is often the first interaction a customer has with your company.
The average Internet user spends less than 12 seconds on a new site. As a result, they will judge your company in the first few seconds before they learn more about you. Therefore, your site needs to be great because it represents your company.