When creating and maintaining your websites, even the small additions count. Some of them can help you maintain an optimal visitor retention rate; others will improve visitor satisfaction. Also, the right additions can create a perfect user experience, improve your website's response time, and even bring more organic traffic.
You don't need to hire a team of expensive developers to achieve this; you just need a set of the right plugins to help you out. Here is a list of plugins you should implement on your site.
Author boxes
An author box is a responsive box section at the end of your blog post or page that gives your readers biographical information about the author.
A professionally designed author box can improve your website's authenticity, credibility even boost your SEO.
By adding an author box to your site, you can:
Add multiple authors and their content
Promote different authors by displaying their social media
Customize posts with author boxes to be more professional and approachable
Include links in author boxes for quick navigation to different sites and content
Although there are many ways you can add an author box, the easiest and most effective way is to use the Simple Author Box plugin. This plugin lets you fully customize your author box and places it on your site.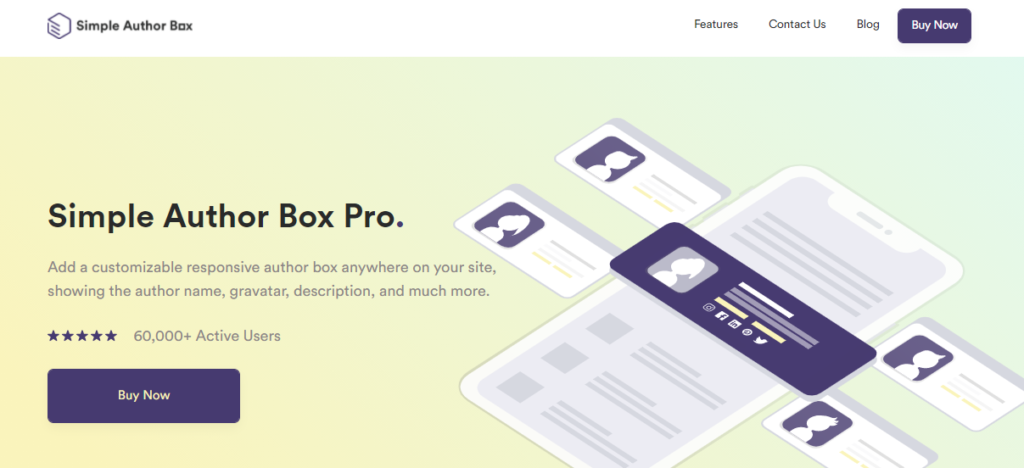 Simple Author Box plugin features:
Change fonts and color palette of author boxes
Responsive author boxes
User-friendly interface with full customization options
Display social media icons, Gravatar, author names, etc.
Automatic or manual author box insertion
Add guest authors and co-authors and encourage collaboration
Add over 45 social media icons
Sticky elements
One of the best features to implement on your site is a sticky element, like a sticky navigation bar. A sticky navigation bar helps visitors easily find desired content and interact with your website, giving them a sense of control. It enhances user experience, increases your revenue, and brings site traffic.
There are several ways you can add a sticky element on your site: choosing a theme that contains a sticky element or manually adding code to your site. However, when choosing a theme, you don't get an option to fully customize your element, and manually adding code can be tiresome.
The easiest way you can add a sticky element is by using a plugin.
WP Sticky is a plugin that converts any element of your choice into a sticky element. WP Sticky helps you create floating headers at the top of the page or even a sticky call to action button.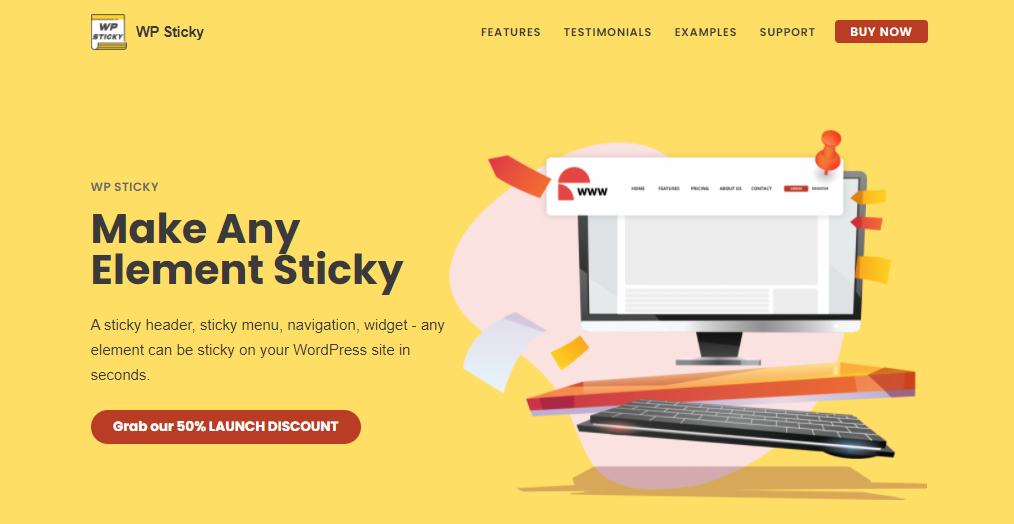 The plugin has a variety of features which include:
Options to make any desired element sticky
No code, just pick an element visually
Adding space between the sticky element and the top of the page
Checking if a user has an Admin Toolbar, so the sticky element doesn't obscure it
Controlling the stickiness depending on the screen
Creating multiple sticky elements
Enabling only on some pages
Redirects
Whether you are just starting or have experience in website creation, we can all agree on the importance of a seamless user experience.
There is nothing worse than clicking on a link and getting a 404 error (Page Not Found) on your screen. These errors ultimately lead to a negative website's ranking and reputation. Using 301 redirects on your WordPress site can help you avoid these errors and broken links while bringing up the overall SEO.
301 redirects simply redirect to a different URL. That way, when a visitor clicks on your old link, he/she is directed to the new specified URL.
Adding code to the site is one way to create 301 redirects, but the quickest way surely is with the help of the WP 301 Redirects plugin. With this plugin, you can create and manage 301, 302, 307 redirects, making it perfect for new sites and repairing links.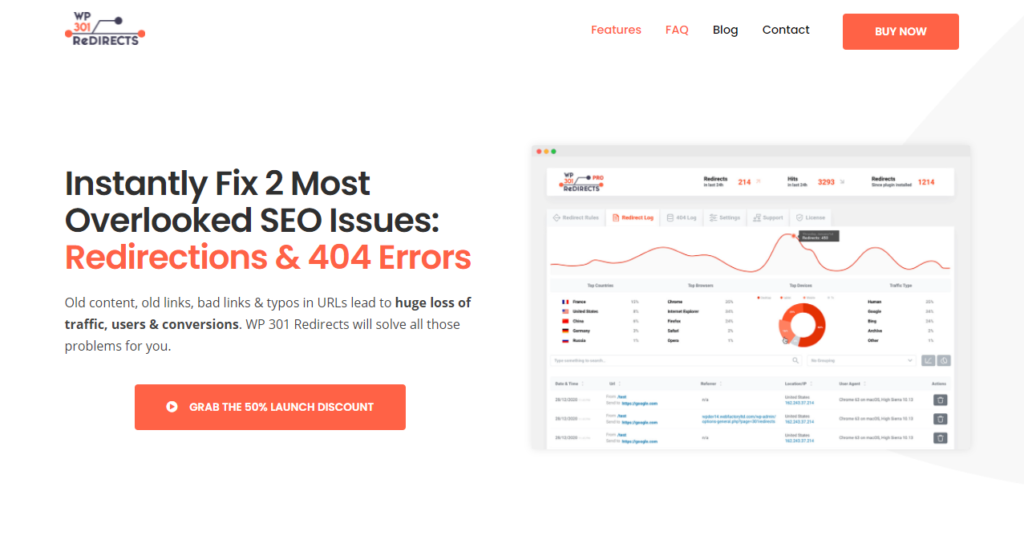 The most notable features are:
Ultra-fast redirection
404 error log to keep track of the broken links
Import or export feature for managing multiple redirects
Custom destination URL
Simple stats to see how much a redirect is being used
Compatibility with various translation plugins such as Weglot, TranslatePress, etc.
Fast and friendly support
Yoast SEO
A well-designed website can attract visitors, but an SEO-optimized one can lead to huge traffic growth. In short, search engine optimization, or SEO, is the process of improving your site's visibility and ranking on search engines like Google, Bing, etc. The better the ranking, the bigger chance for your site to attract new visitors and customers.
SEO can look overwhelmingly complex, but with the help of the Yoast SEO plugin, you can still get the best of on-page SEO with no effort at all.
Yoast SEO plugin is full of features to help you get the most of your website. It analyzes your page's content and provides suggestions on how to improve it.
Yoast SEO plugin's most notable features are:
Automated SEO improvements such as canonical and meta tags
Title and meta description templating
Advanced XML sitemaps
Faster loading time for your site
SEO analysis that gives you the right key phrases to use
Redirect manager to help you avoid dead-ends and error 404
Responsive Google preview, so you can see what your listing going to look like in the search results
Internal linking suggestions and blocks to structure your site with ease
Conclusion
A lot goes into making your website more professional and efficient. Sometimes your site's improvement can be demanding, but with the help of the above-mentioned additions, you can do it with ease.
Use an author box at the bottom of your blog posts to provide visitors with necessary information about the author of the content. Put social links in author boxes and get that exposure and traffic.
Create a better user experience by using a sticky navigation bar with the or avoid broken links with 301 redirects.
Finally, boost up your on-page SEO with Yoast SEO's recommended keywords, meta tags and rank even higher on search engines.