These days, it seems like everyone has gotten into online sales. A fast-track market, which is open 24/7, and accessible from all around the globe. It sounds way too appealing. Compared to that, your local store appears close to obsolete. You now want to dive into this world of eCommerce and appeal to a larger audience. Completely understandable. You've got the product, you've got the will, but where do you start?
A recommendation may lead you directly to SamCart, a 3rd party shopping cart software, which is there to help you focus on the product rather than building a brand. SmartCart comes packed with a ton of helpful features. That makes it a great software to manage your sales, products, and data.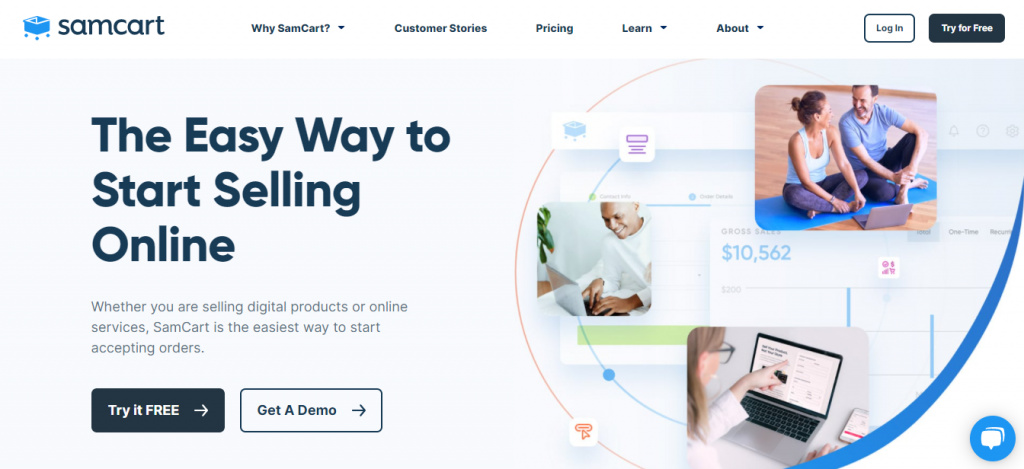 However, you may come across an obstacle – the price. The SamCart shopping cart software is possibly the most expensive one out there. With the cheapest monthly subscription plan being $49, and the most expensive one at $199/mo, it is not very wallet-friendly. But, don't get discouraged just yet. We know new sellers have to stick to a budget. That's why we're bringing you the best SamCart alternatives in 2021.
1. ThriveCart

One of the most prominent features of SamCart is its funnel builder. A sales funnel gives you an insight into what potential customers are thinking during their awareness-to-purchase journey. So, from 'marketed' to 'sold,' it helps you tailor your product pitch according to demand. Neat, right? You want that.
Well, another great tool with a powerful funnel builder is ThriveCart. It is currently the best SamCart alternative out there due to its unique offer. For a one-time fee of $495, you'll get a lifetime account. And, if you'd like the pro version, it can be added on for an additional payment of $195.
Features:
Profit boosters: create one-click upsell funnels, bump offers, trials, and more!
Connect: share data with all of the other marketing tools you've got at your disposal
Built-in sales tax calculation: automatically calculate the correct sales tax to apply based on location, product type, etc.
Plenty of other features to discover!
This one-time payment will save you thousands of dollars worth in annual subscriptions.
2. Sendowl
Another great platform for your business is Sendowl. With its pricing range going from $15 to $99/month (depending on sale volume), it offers a good alternative for SamCart. You can either sell from Sendowl directly, link your website or sell from an eCommerce software-driven site. The choice is yours.
Features:
Customize: email templates, branding, checkout fields, embedded buttons, and more. Modify it according to your taste.
Sell: Modern and responsive on-site checkout, Multi-language and multi-currency options, flexible payment options, etc.
Market: manage promotions and give discounts, get your active customers involved, one-click upsells
Deliver: send digital products worldwide, diversify your offer with physical products, make exclusive memberships to reward your loyal customers
If you decide to go with Sendowl, you'll have plenty of other features at your disposal.
3. Podia
If you're looking for a great value-to-money ratio, Podia might be the one for you. Whether you want to offer online courses, digital products, and membership sites, this all-in-one platform has got you covered. It eliminates the need to use third-party services like Vimeo or Wistia to host your videos since it comes with limitless storage and bandwidth.
The pricing options come in three categories, Mover at $39/mo, Shaker at $79/mo, and Earthquaker at $179/mo. The Mover subscription is the most basic one, but it offers plenty of great options suitable for beginners.
Features:
Good user interface
No transaction fees
24/7 support
Sell: webinars, community hosting, digital downloads, online courses
Market: up to 1k community members, custom website and messaging, product bundles
Email marketing: unlimited subscribers, up to 5k recipients per month
This platform is a good fit for users that aren't very tech-savvy. It'll make creating and selling your digital products a walk in the park.
4. Shift4Shop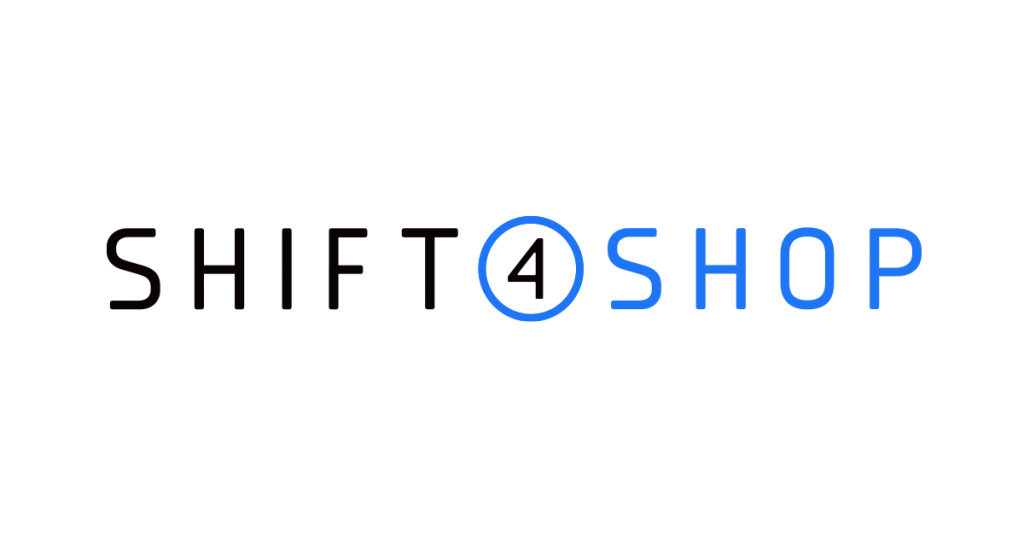 As a novice in the eCommerce world, you're always looking for a great deal. You'd like something easy to use with a decent selection of features. Also, it would be a huge plus if it didn't burn a hole in your business budget, right? Well then, Shift4Shop is worth checking out.
Formerly dubbed 3DCart, it quickly became one of SamCart's top competitors. With subscription plans starting at $29/mo, its slew of features and integrations are there to help you turbocharge your online store.
Features:
Over 100 payment providers
Domain registration
Shopping cart
Unlimited orders
Around the clock tech support
Unlimited bandwidth
Over 50 mobile-ready themes
Built-in blog
Facebook store
and many more!
The platform has everything you need in one location. It's time-saving since you don't have to go searching for all the resources you'll need to get your business up and running. As an additional bonus, US merchants can get their premium $299/mo subscription for free. Worth taking a peek at their site.
Conclusion
No matter where you currently are in your business journey, a good shopping cart as well as CRM software is a must. If your cart has prominent issues, it'll discourage customers from coming back. They may even drop their current sale if it's too confusing to find their way around. Even with that in mind, shopping cart software does not have to burn a hole in your pocket.
As we've already mentioned, SamCart is an appreciable option if your budget has plenty of funds. But, you do not have to spend a lot to gain a lot. We've mentioned four 2021 alternative software that will get the job done. ThriveCart currently stands out with its affordable lifetime account option. The perks-to-price ratio is unbeatable, but it is a limited-time offer.
In the end, what truly matters is what fits you, so we recommend you do your research too. The software you go with needs to work well for your business goal.