Everything we try to do on the internet at this moment in time is somehow linked to search engine optimization. It is almost unnecessary to introduce the meaning and importance of SEO tools.
The tools save your time and give you insights into your strategy. With these tools, you will be able to control the performance and progress of your blog strategy.
Nonetheless, it is very likely you know nobody who has ever been to the second page of Google search. You want your blog to be on the first page. To ensure that, we will present you with the list of best SEO tools that will save you from tedious content creation or keyword research.
1. Yoast SEO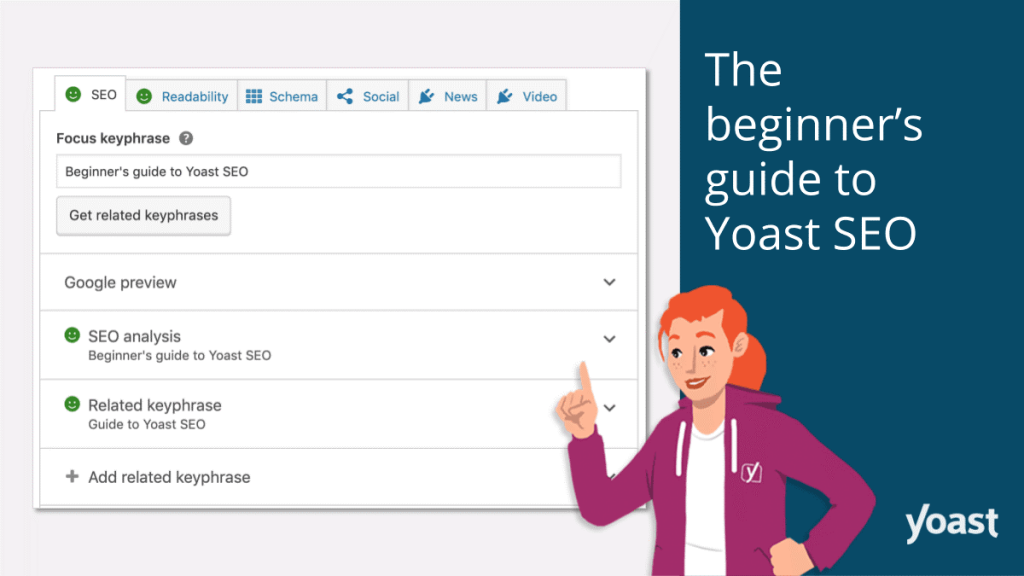 Wherever you start, or whatever the goal is, you need to improve the blog's rankings on search engines. It is inevitable to mention Yoast SEO on this list. This tool helps optimize your blog's content and keywords, resulting in a higher rank on search engines.
Once you install this tool, it will appear on each post you create and on each page. Yoast SEO regularly analysis the blog content and informs you about suggested improvements.
Some of the features are:
SEO analysis
See a preview of what your blog and posts look like in the search results
Keyphrase density, readability analysis and duplicate keyphrase check
Easily edit your URL slug, run redirects from old pages to new, breadcrumbs, and more
Schema controls
Social media optimization
Internal linking suggestions
Handles technical stuff like robots.txt, sitemaps, and more
This tool is available as a free version, but you can get the Yoast SEO Premium plugin for €99/year to have all these features.
2. Semrush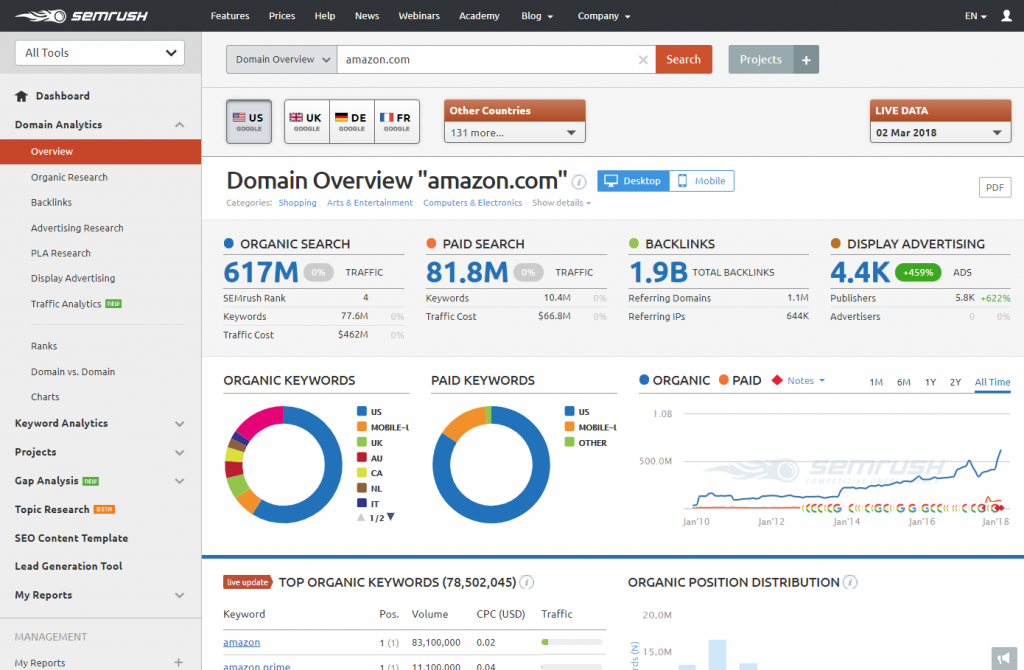 Semrush is one of the most popular tools, and there is almost no blogger who did not hear about it. This tool provides useful insights so bloggers can bring more traffic to their blogs through keyword research, rank tracking, and auditing posts to get ideas to improve SEO performance.
In addition, Semrush leads as a tool with a user-friendly interface. The tool's highlights are the ability for competitive research and keyword research. Competitive research can be conducted by entering your competitor's domain name to see insights.
From this, it is possible to gain deep insights into your rivals, search or paid traffic, backlinks, landing pages, and more. The keyword analytics tool sees any keyword's volume, intent, competition level, number of results, and more.
You can research a database with over 20 billion keywords via Keyword Magic Tool. The price, however, can be from $120/month to $450/month.
3. Google Search Console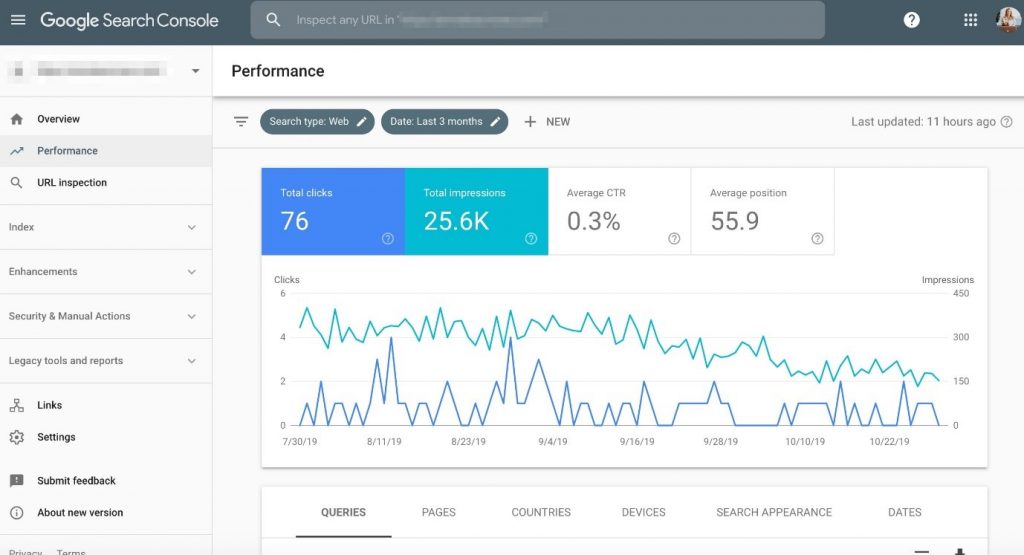 Google Search Console is another suitable tool for bloggers, but also it has great value for SEO professionals. However, this tool helps bloggers spot and follow relevant data for blog subject matter.
Additionally, users get regular alerts on errors when Google identifies them via electronic mail. After users check and fix URLs affected by those errors, they can inform Google, too.
Nevertheless, some of the tools under the Google Search Console require technical knowledge of how the website functions and is coded. If you struggle to understand how those tools work, feel free to seek the help of professionals.
4. Screaming Frog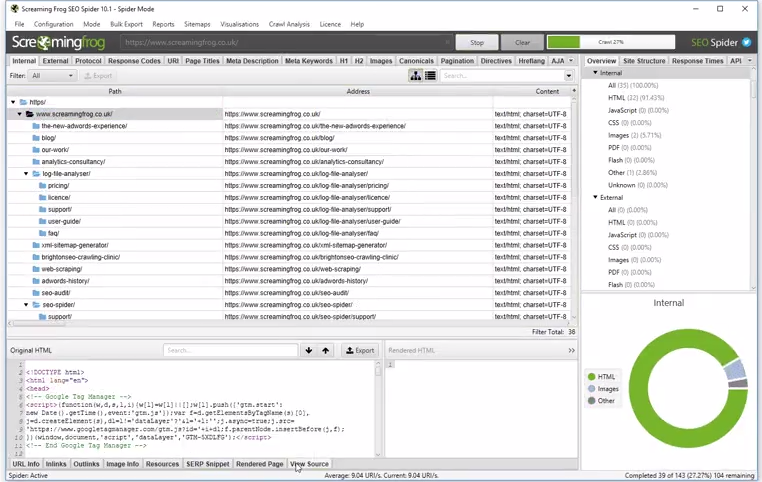 This tool is also known as Screaming Frog SEO Spider, and it is popular because it does a complete review on blogs. However, SEO Spider is a powerful site crawler, and it is suitable for small and large blogs.
With this capable tool, you can get highly technical analysis, and if you just started your blog, you will probably need another tool that is easier to use.
Some of the features are:
Broken link finder
Schedule audits and audit redirects
Duplicate content tracker
Analyze page titles and metadata
Generate XML sitemaps
5. Surfer SEO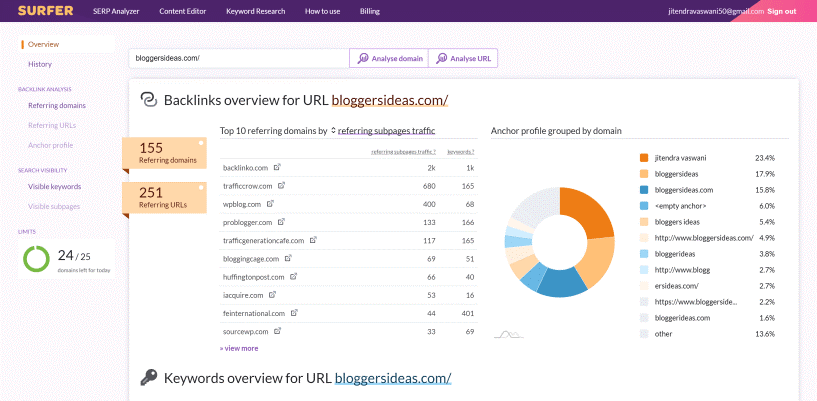 It is not surprising that people trust this tool because it perfectly fits bloggers looking to optimize their content as soon as possible. Surfer SEO is very similar to some other tools such as a GrowthBar which we also suggest checking out.
So, this tool is created as an SEO-optimized tool for written content. It analyses many factors like text length, keyword density, number of headings, page speed, referring URLs, referring domains, number of images, etc.
The highlight of this amazing tool is that you need to create a content following based on Surfer SEO guidelines and publish it is ready for publishing. This process will ensure a high ranking on a search engine for your blog.