By the end of the 20th Century, VoIP technology arose and gradually replaced traditional desk phones. However, to understand why it happened, we need to see what a VoIP phone is. VoIP phone is an app that allows you to make voice calls over the internet using your mobile phone or another device.
To make VoIP calls, all you need is an internet connection. An app takes your voice as an input and converts it into a digital signal sent over the internet and reaches the target. The target gets the signal converted into a sound that he can hear in headphones or speakers.
One of the things that makes VoIP phones stand out is the high quality of the calls. You can make HD voice calls with anyone globally, not worrying about the cost because most VoIP providers offer unlimited voice calls to the clients.
The only thing you need to pay to have an active VoIP phone and call other people and receive the calls is a valid subscription of roughly $20/month; however, it varies between the providers.
This article gives you a fresh list of the VoIP software with the best quality-price ratio that you should check out in 2022.
1. Nextiva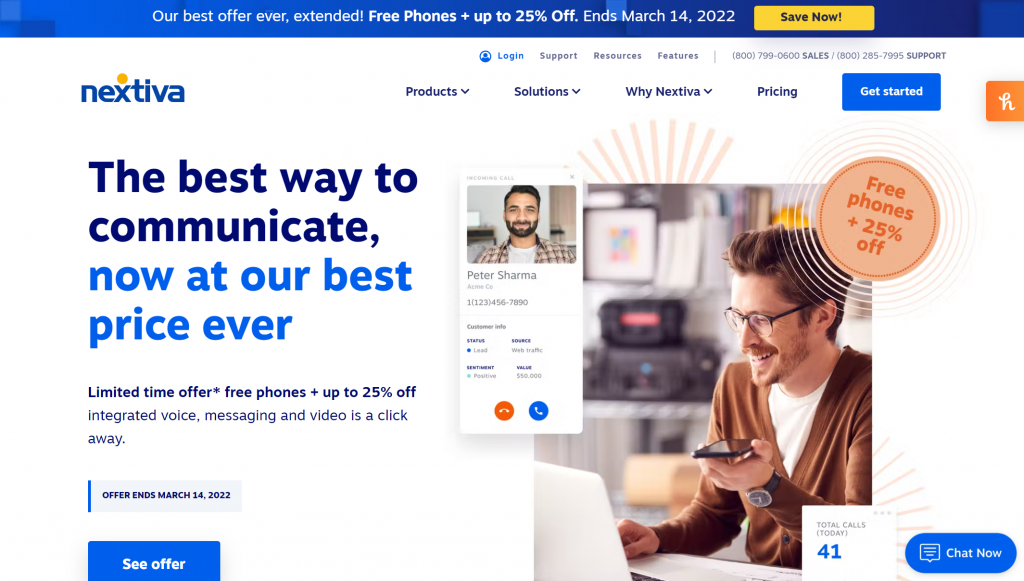 Regularly rated as the best VoIP phone system in the United States, Nextiva is a cloud-based phone which you can use for calling, texting, or video conferences. It is an all-in-one phone system you can access from pretty much any device: Desktop, Android & iOS phones.
In addition, you can use it for online faxing, video conferences, call centers with a recording feature. Regardless of whether you own a small business or a large enterprise, you can choose different subscription packages for different numbers of users to fit your needs.
Pricing:
Starting from $23.95 per user if you pay annually
2. RingCentral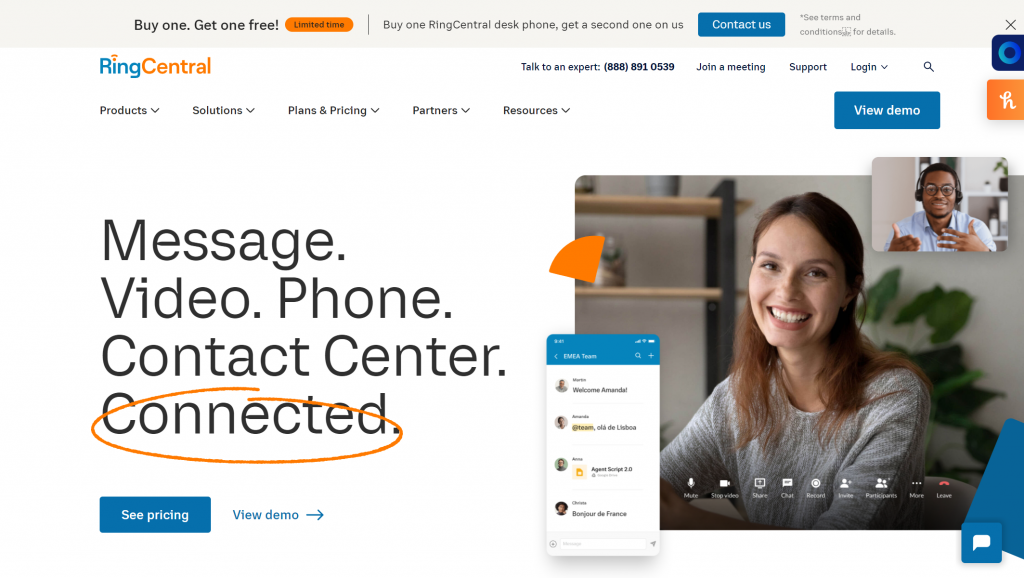 With 24-hour support and real-time analytics, RingCentral is a cloud VoIP service that you can use literally for anything. It has your back if you are looking for a professional messaging system and an app for video conferencing and video calls.
Managing a contact center and making your customers happy can be painful. However, RingCentral comes with that feature out of the box. With a fast and seamless contact center, your customers will always be happy, and their issues will get resolved more quickly.
Let your customers choose which platform they want to contact you, but receive all the questions in one platform. If you need a phone for your business, so you don't use a private number, you can even go with that option where you will receive the calls through the RingCentral platform. Still, your real private number will be hidden.
Pricing:
Starting from $14.99 / month per user if you choose to pay annually with a special 25% discount
3. Phone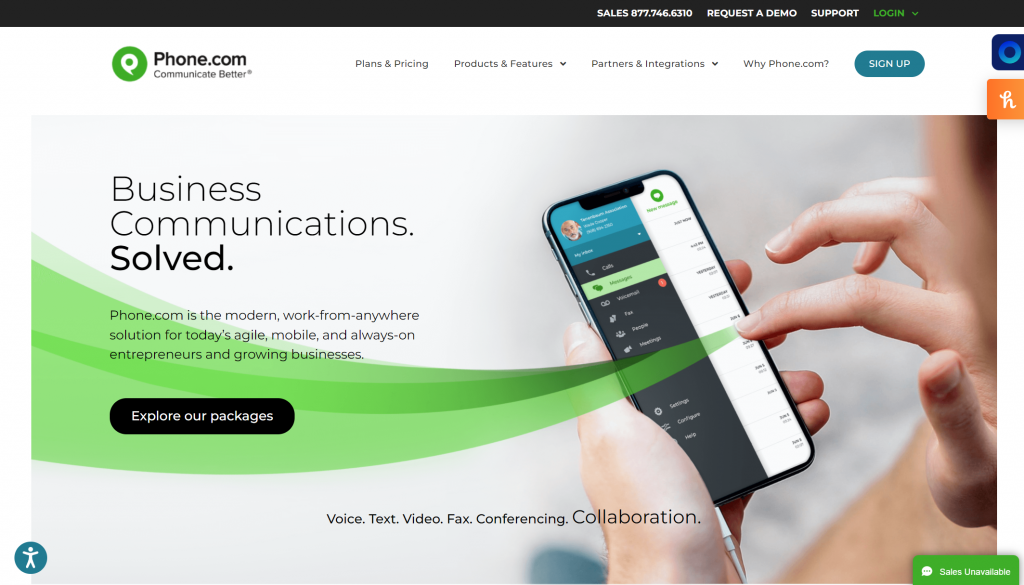 Phone comes with all the VoIP features you need for any communication. Unlike other VoIP providers, Phone supports mobile devices, softphones, and even physical ones. Adding new users is fairly simple, with an intuitive web admin panel to control all of that.
You do not have to be a telecom expert for it. With a subscription, you are already good to go; neither do you need to set up anything nor install any hardware. You can leave whenever you want, and you are not bound to them by any contract.
Pricing:
Starting from $10.39 / month per user if you choose to pay annually
4. Aircall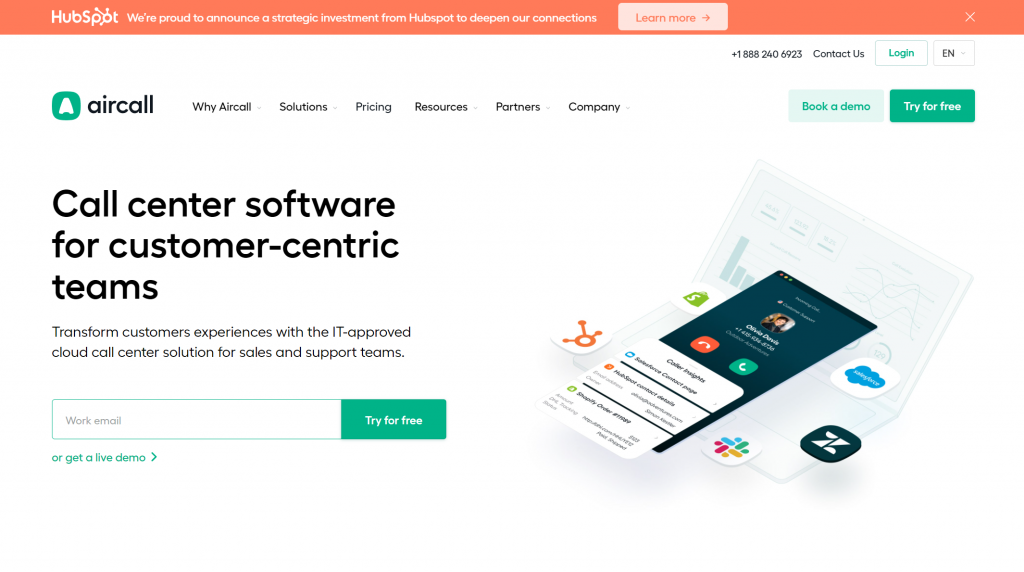 Aircall is a different VoIP system since it is a cloud-based call center software. You can create toll-free numbers in 100+ available countries. Schedule when you are available and ready for calls and record a voice message to be delivered to the clients when you are away.
Aircall provides an anti-spam mechanism to block unwanted and spam callers if you have problems with spammers. It supports parallel calls, so you can put one conversation on hold and start a new one. The number of parallel connections is unlimited.
You can record calls and review them afterward. If you have some important calls but are away from the computer, you can easily forward them to your mobile phone without interrupting or ending the call.
Pricing:
Essential Package $30 / month per user (billed annually)
Professional Package $50 / month per user (billed annually)
5. Dialpad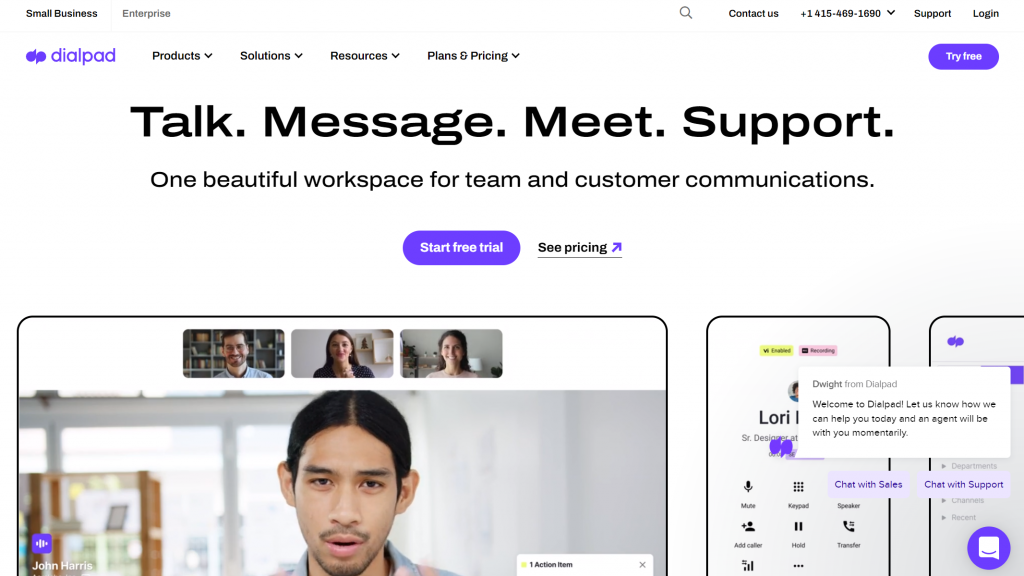 Their official page says, "Talk. Message. Meet. Support", Dialpad is an all-in-one communication platform. Grab a business phone number and never miss a call again because Dialpad has a reliable uptime. You can integrate it with Google Workspace, Zendesk, and more.
It has sophisticated AI that transcribes the meetings, takes notes, and helps your agents communicate with the clients. If you are more into messaging, connect with your teammates and clients through one-to-one messaging or create a separate channel for each team or topic.
In addition, you can share media files by dragging and dropping and get message updates to filter. Sometimes, messaging is not enough, and you prefer live video or audio calls with teammates. Dialpad offers a fully managed AI-based customer service for call centers that allows any agent from any part of the world to connect and work for you.
Pricing:
Starting from $15 / month per user if paid annually