Many themes for eCommerce businesses that support SEO optimization are now accessible. That is because businesses need different features to grow exponentially. There are many possibilities on the market, and finding a Shopify theme that meets your business needs is not always easy.
These Shopify themes for various businesses will provide you with multi-level menus, pre-built data, and the dynamic scrolling effect, among other features.
1. Fastor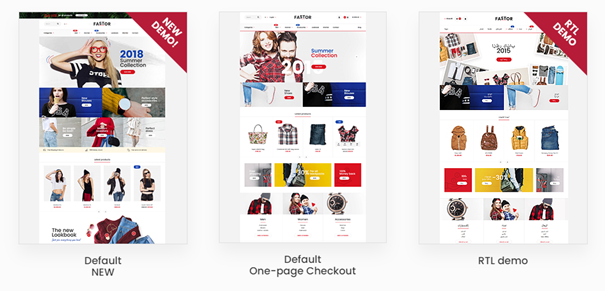 Fastor is popular right now because it's used by many web designers and WordPress website owners. It has received appreciation for its wide range of layout possibilities, making it easier to use. Everyone can find aesthetics that suits their website or brand.
With all of the features available, you don't need to be a web designer to install this Shopify theme. The people behind this theme have a track record of providing good customer care. You can contact them if you have any trouble, which is critical for clients when selecting a theme. 
2. Simolux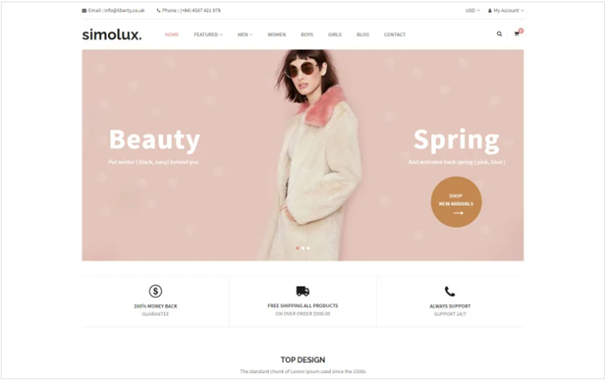 Simolux is a cutting-edge online high-street fashion store theme loved by many creators. While it is designed for fashion-based content creators and online stores, you can modify it to suit your needs.
This Shopify theme is jam-packed with features that will aid in the optimization of your site. It also features pleasant, feminine motifs. Plus, Simolux is popular among customers from all different niches. Its popularity is due to its designer's information and customer care.
3. Material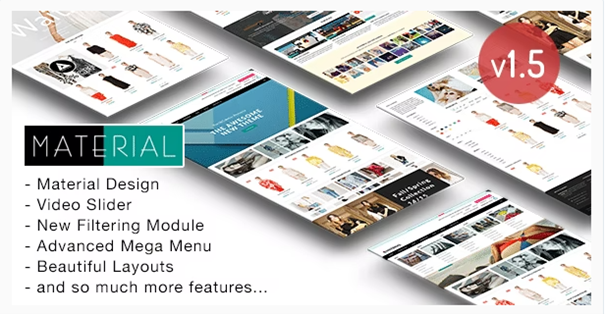 The Material is a responsive, multipurpose eCommerce theme used for any online store. It has a mega menu that will make it easier for your visitors to traverse your site. In addition, its comprehensive filtering module allows buyers to sort things by size, color, or price.
This Shopify theme also features several widgets that will enhance the overall appearance. The material also allows you to add movies to the slider, a fantastic feature. You may quickly connect with your guests because it incorporates social media sharing options.
4. Kala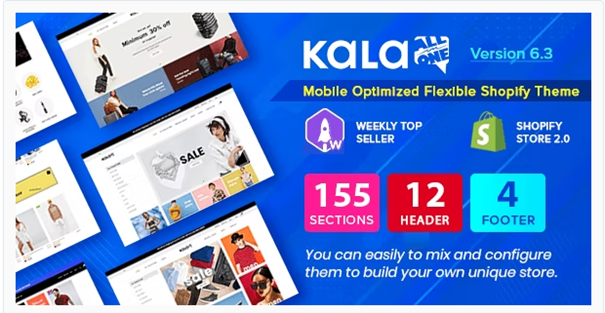 If you are looking for a truly versatile Shopify theme for your website, Kala might be exactly what you need. This theme has 22 different and unique designs and will suit your design needs no matter what kind of brand you have.
When it comes to themes having a responsive design is a must-have. Alongside that, this theme also offers an advanced product filter, mega-menu, multiple slideshows with different effects, rich clip support, customization options, and much more. With such features, the Kala theme is a great starting point for any eCommerce website you plan to launch.
5. Puro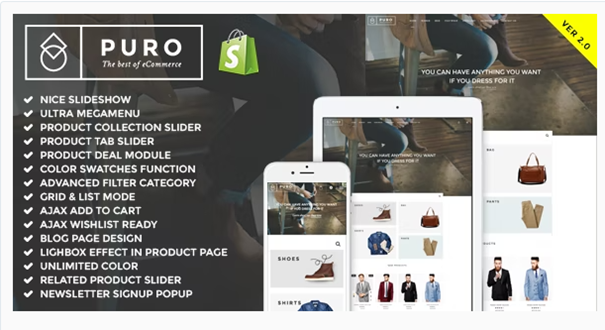 Puro is well-known for its minimalistic style and user-friendly UI. It is a theme that will elegantly present your store. The best part is that it will work on any device with any screen size.
Puro will make your store look classy, and it will be easy to navigate around it. Advanced filtering, mega-menus, slideshow presentations, responsive, quick preview, wish list pages, Google Maps, newsletter integration, and more are just a few of the highlights.
6. AP Next Store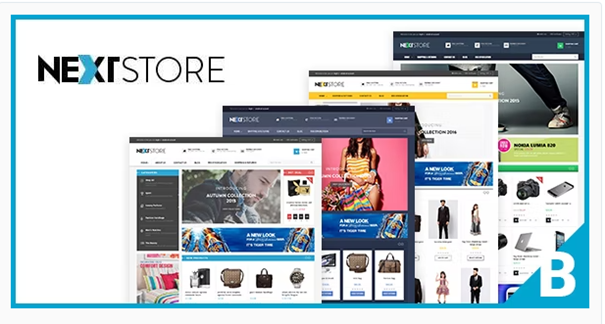 AP Next Store is a theme with a lot of features. You can set up and launch your website in just a few minutes before getting into the different customization possibilities. Plus, Tžthe theme is entirely mobile-friendly.
It comes with six distinct layout options and shortcuts for adding social media buttons. You can also include product listings, sliders, and other elements for your pages. AP Next Store is a theme that will please everyone who desires complete control over the appearance and style of their website.
7. Home Market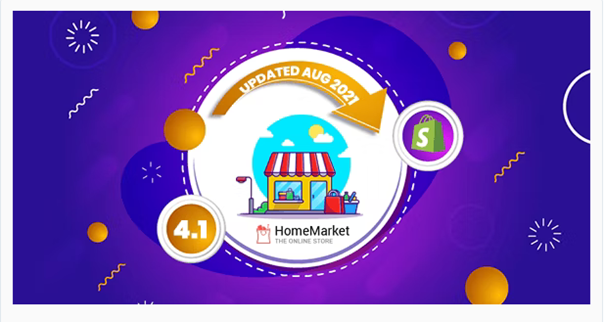 Home Market is a fantastic option for any eCommerce site. It allows you to display a lot of advertising space. The primary focus of this theme is to swiftly and conveniently browse all of your store's categories and products.
Some of the reasons so many website owners love it are a responsive design, endless color options, and customizable layouts. You can also use Google Font integration, light-box login module, mega-menus, sidebar filtering, and more are among the features.
8. Everest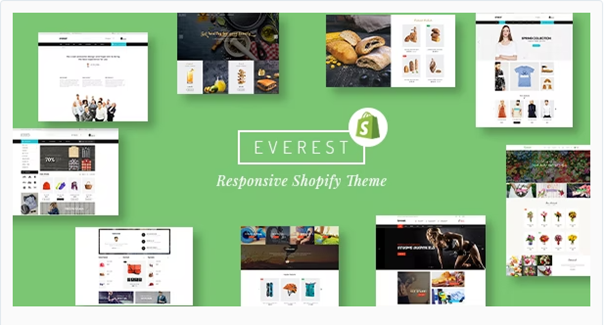 Everest is an SEO-optimized responsive theme. There are eight distinct home page layouts available and three alternative header and footer layouts. You'll also get 30 unique pages with this theme, including About Us, Contact, Frequently Asked Questions, and Services.
You may pick between vertical and horizontal mega-menus with this Shopify theme. Custom product labels, such as New, Sale, Percentages, Catalog mode, Newsletter, and more, are available. There are numerous customization options available, including the ability to change page colors, patterns, fonts, and more.
Summary
These Shopify themes will make your website appear more professional. They can be customized until you get the desired look for your website.
Furthermore, they are available in various styles, allowing you to experiment with different combinations even as your tastes change.