Sometimes creating a professional logo for your brand or business can be costly and a lot of hard work. But using a logo maker can help you create a stunning logo with ease. You can get professional logos to use on your site or business card even without any cost.
1. Canva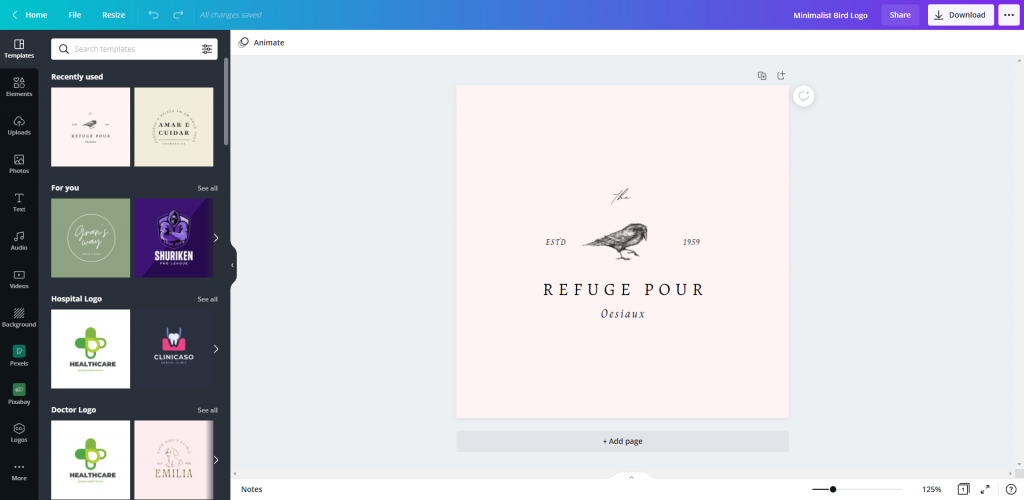 As one of the best graphic design tools, Canva offers multiple templates and combines them with hands-on experience for any graphic design job. Canva Logo Maker has an easy drag and drop interface with an extensive selection of pre-made logo templates. You can choose a template or create your logo from zero by adding icons, graphics, pictures, or text. However, it is worth mentioning that some of the premium items will have a Canva watermark in the free plan.
Still, there is plenty of graphics to choose from. Once you've created your logo, you can download it in PNG, JPG, and PDF formats (500 px on freemium plan). Vector file formats are only available on the premium plan. To get the best of Canva Logo Maker, you should use the Canva Pro account, $9.99/month.
2. DesignEvo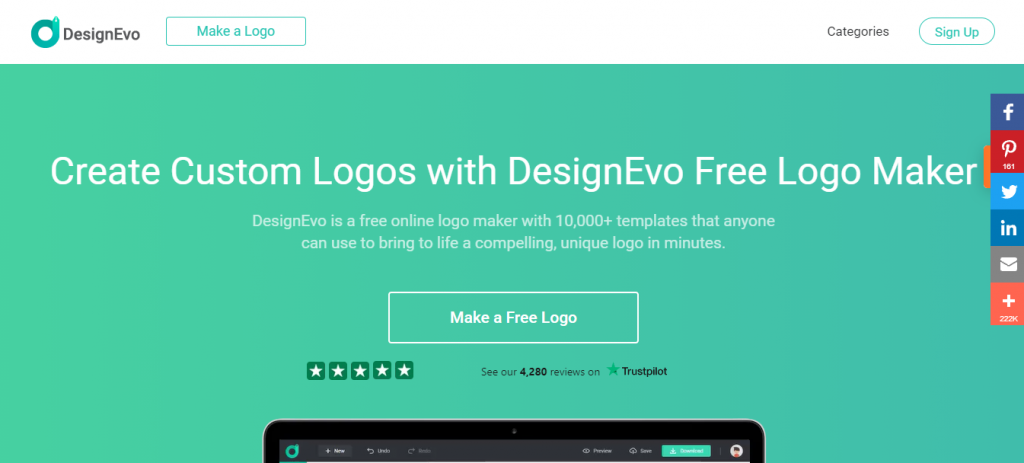 DesignEvo is a free online beginner-friendly logo maker that incorporates a template library without AI step-by-step editor. You can choose from over 10000 templates from various categories such as Abstract, Technology & Communication, etc. To further customize your logo, just click on the desired template and choose different icons, styles, or fonts.
You can also build your logo from scratch and even save ongoing projects. With the freemium plan, you can export high-resolution files (JPG, PNG) but only 300 px. However, the free version offers high-resolution files you need to credit DesignEvo as part of the free usage agreement. Both other pricing plans: Basic and Plus, provide high resolution files up to 5000 px, unlimited re-edit and download, lifetime professional support, and require no credit.
3. Wix Logo Maker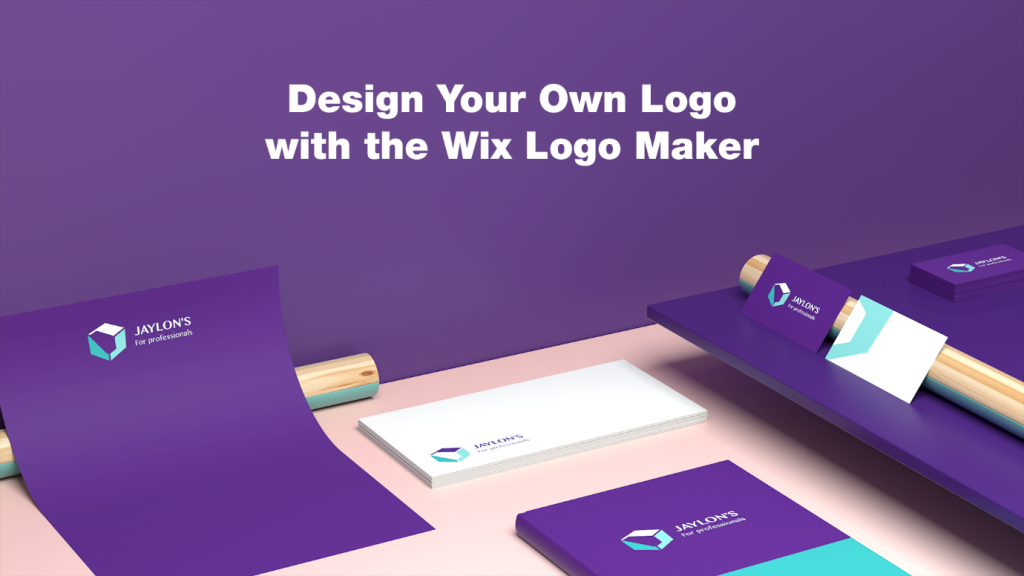 Wix Logo Maker is an AI-oriented logo maker created by yet another highly appraised website builder Wix. As mentioned before, you'll have type details about your business, style preferences to teach AI which logo template is the best for you. You can fully customize the selected template with different shapes, text and even upload your icons or pictures.
Even as you are working on your logo, you can preview it in real-time on different media with the help of built-in mockups. You can also easily align your logo, change icon size, opacity, and more. Unfortunately, you can download only a free sample of your logo for non-commercial use. Because Wix is a website builder, it offers various price options depending on whether you are planning on buying both logo and site or just logo.
4. Ucraft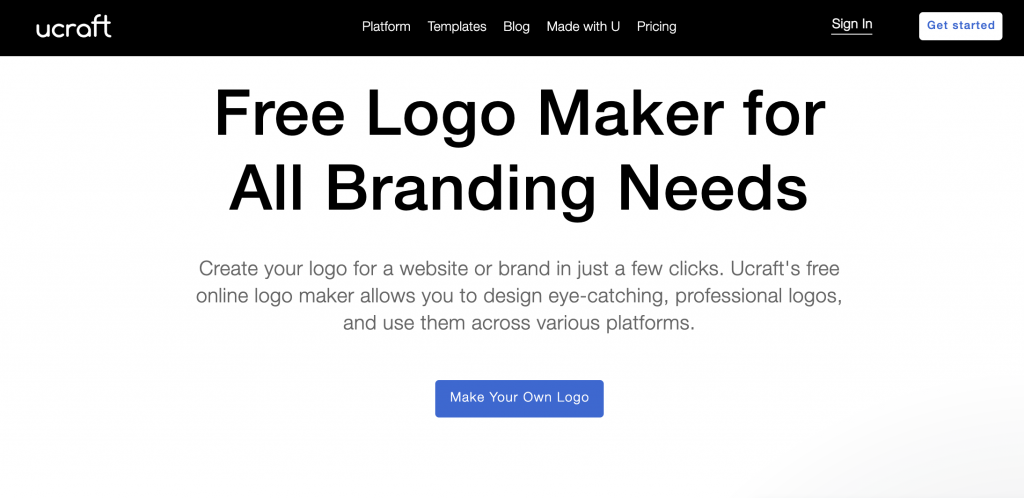 Ucraft Logo Maker is a free tool developed by website builders rising star Ucraft. Ucraft Logo Maker editor is user-friendly and very simple. It features an extensive library with more than 2 million royalty-free icons. On the canvas, you can add up to 5 elements, which can be resized and rotated. When starting with your logo creation, you'll' get a limited selection from the popular Google Fonts library.
However, you can click on Add New Font if you wish for a different font style. Before downloading, you can preview how your logo looks like on a business card, tablet, etc. When it comes to downloading, you are presented with two choices. The first choice is to download a 600 px wide transparent PNG file for free or download a high-resolution SVG file for $7, suitable for printing any size.
5. Zyro Logo Maker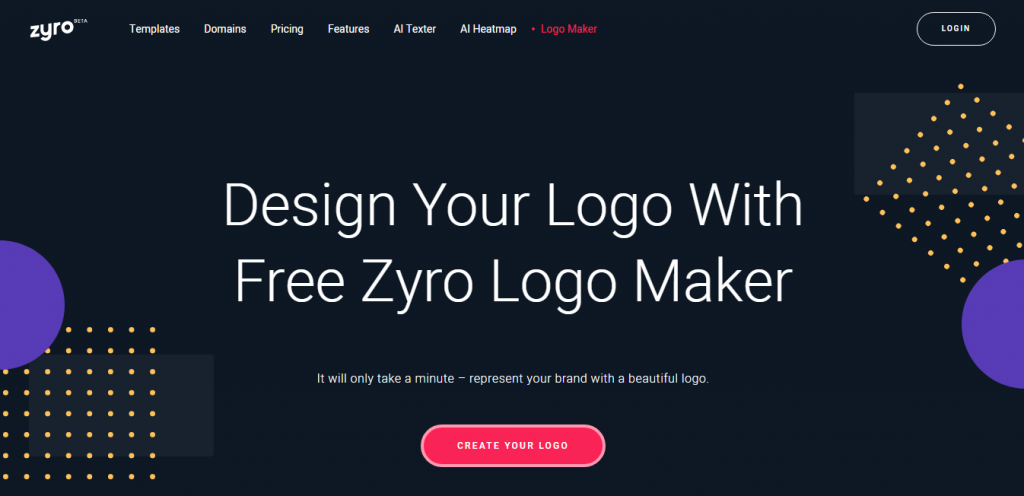 Zyro Logo Maker is yet another simple and easy-to-use logo maker. When starting with your logo, you are offered to either create a logo by yourself or use the built-in AI Logo Generator. Choosing to create a logo yourself gives you far more customizable options than generating one. After typing in your business and brand information, you can click on any template and start customizing it.
Zyro Logo editor is quite simple, with lots of symbols to choose from. Your logo can be easily adjusted with four different layouts. With the free download, you can get one low-resolution PNG file with total commercial usage. But, because Zyro is a website builder, you can choose their Logo + Website plan and get even more options.
6. LogoMakr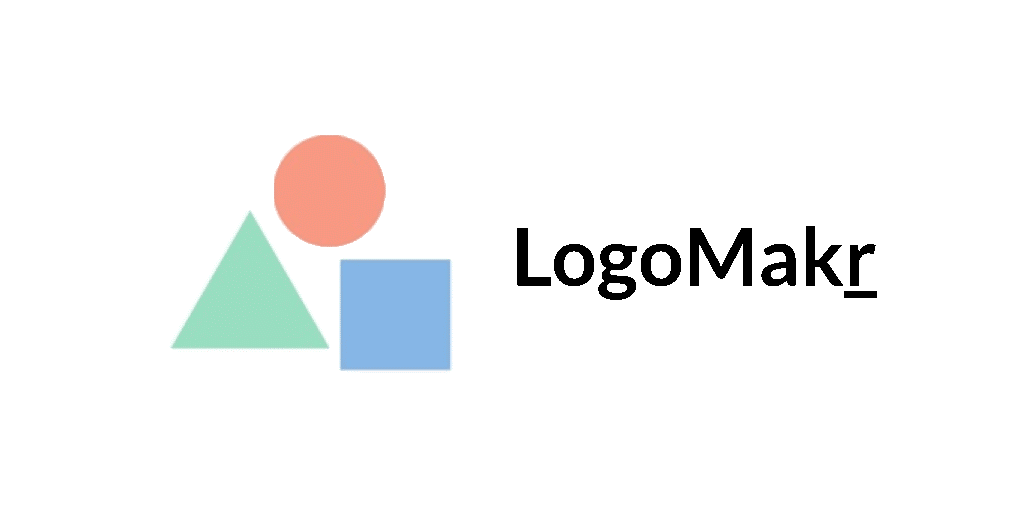 LogoMakr is an intuitive online logo design made with an easy-to-use editor. Start by searching for an icon or graphic, edit the size, add a text, and your logo is done in a matter of minutes. You can even upload your SVG file and customize it.
A free download option has its limitations: low-resolution file (500 px), and you must credit the site. For a one-time payment of $19, you can get high-resolution PNG and SVG files, as well as PDFs.
7. Online Logo Maker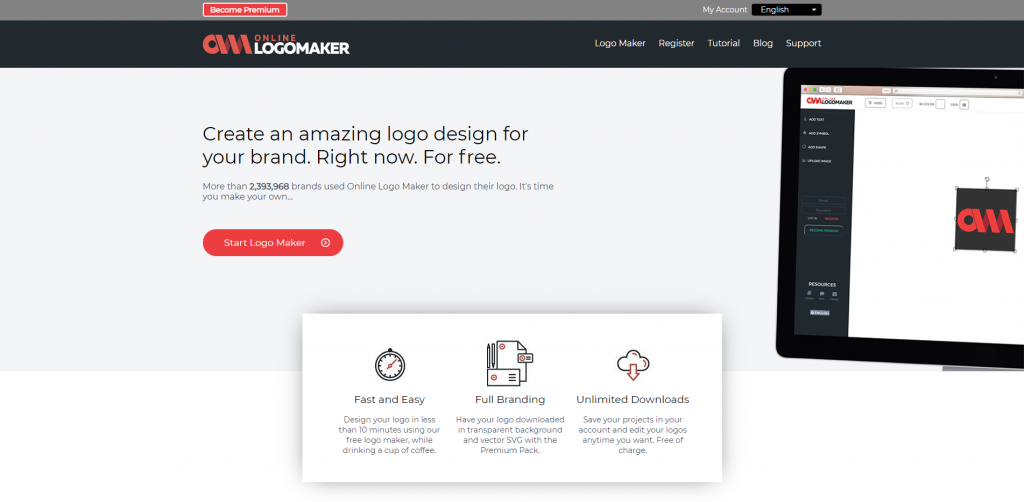 Online Logo Maker features a simple and easy interface, with various templates and fonts to choose from. It is not an AI-generated logo maker, so you'll have to make your logo from scratch. However, you are given a random template to work on, but you can make a new logo design with the help of symbols and shapes. As Wix Logo Maker, you can upload your photos and icons to work with.
One exciting feature is that you can even create business cards. When downloading your logo, you will have to enter your e-mail address and select logo formats. Free download only gives you a low-resolution file for non-commercial use, and you must credit the site with the given link. Online Logo Maker features a Premium Logo Package for 49 $, which provides you with complete copyrights and commercial use, unlimited edits, JPG, PNG, EPS, and SVG formats.
Conclusion
Logo makers are the least expensive option when it comes to logo design. With these logo makers, you can make unique logos in a matter of minutes. Choose the logo maker from the list above that is the most suitable for you and give your business/brand a new professional look.