Zoom is a video communications tool that runs in the cloud and enables users to conduct virtual video and audio conferences, webinars, chatrooms, sharing screens, and other forms of collaborative work.
To participate in a Zoom conference, you don't need an account, and because the platform is compatible with any operative system, literally anyone can use it. Apps for video-conferencing have been around for quite some time.
Today's many other communication tools are equally good alternatives, such as Webex, Skype, Google Meet, Microsoft Teams, GoToMeeting, and Discord. Zoom is only one of them. In this article, we will present some of these alternatives.
1. Webex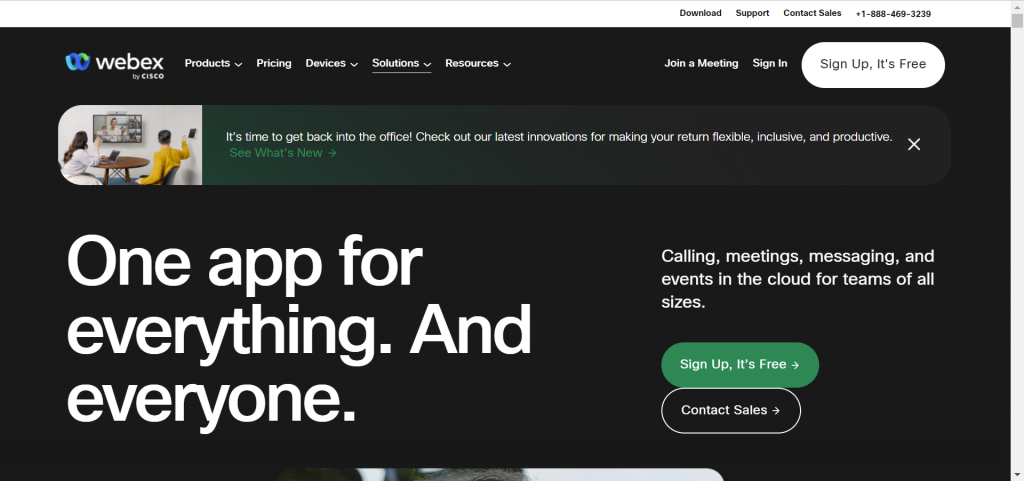 Webex is a well-known brand in business video conferencing, with a strong boardroom and office reputation. The Webex app makes crystal-clear calls, video meetings, and instant messaging with collaboration tools easy.
You can improve meetings with slideshows, emoticons, background sound control, and real-time translation. Webex interacts with 100+ third-party applications so that it may integrate with your business.
The Webex Suite includes all the app's functions, including virtual events, employee surveys, and easy staff administration – with enterprise-grade security. Cisco's product is free for 50-minute sessions with 100 participants.
Starter, Business, and Enterprise editions bring more functions, longer meetings, and more people—the most secure alternative to Zoom for business users.
2. Google Meet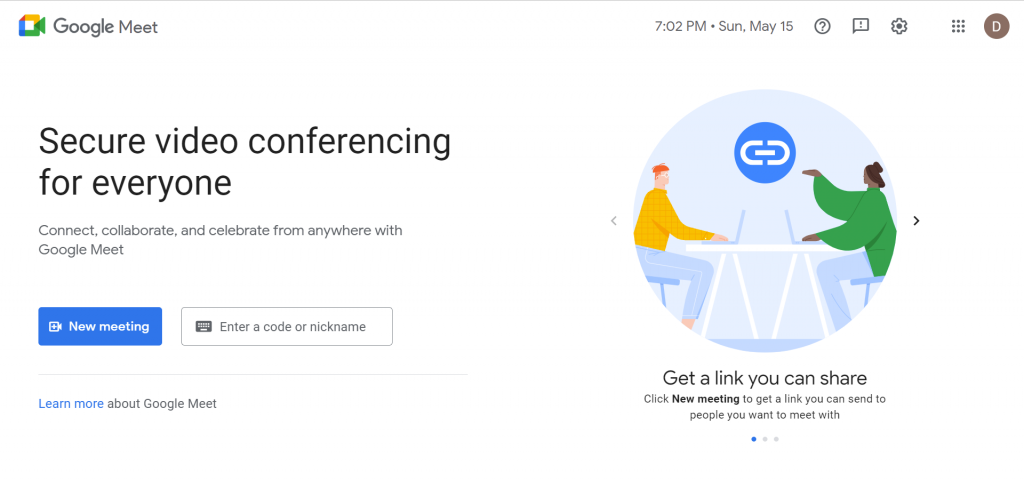 Google Meet is the giant's video-conferencing application. It can hold meetings for up to 250 individuals for up to 24 hours, and the free edition permits sessions for up to 100 people.
Meet's business and enterprise plans aren't pricey, and if you select the paid items, you can add recording and attendance tracking. Its layout options are similar to Zoom. It has breakout rooms and custom backgrounds.
Plus, Google Hangouts doesn't support a 1000-person conversations group like Zoom, but it's similar in other ways. It works with Google's large collection of apps and products. This is a beautiful Zoom alternative if you currently use Google services, and if you need a free, user-friendly, and accessible video chat application, this is the best option.
3. Skype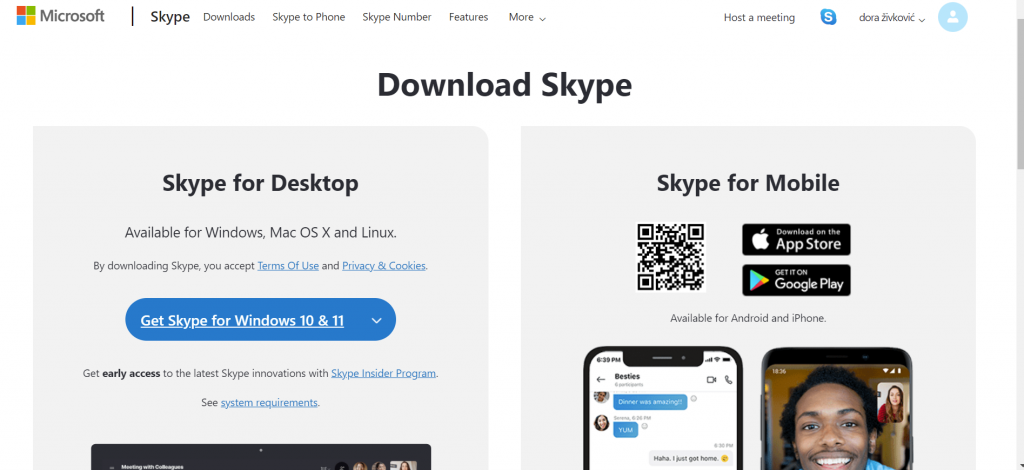 Skype is a popular video-conferencing and quick messaging service and a fantastic alternative to Zoom. A user-friendly web interface lets hosts use Skype without installing it.
Skype integrates effortlessly with all Microsoft software and many third-party companies. It's free and more superficial than Zoom. It's easy to use and works with most devices. However, remember that Zoom still allows for larger group calls.
Thus, Skype is a fantastic tool that works best with fewer people. Because of the app integration, this is the best alternative to Zoom.
4. Microsoft Teams

Teams has become a popular alternative to Skype as more people work from home. Teams has many corporate characteristics. Conversations can also have customized and blurry backgrounds, breakout rooms, desktop sharing, and conference recording.
Teams include live captioning and transcription. Teams make conversations and calls more fun and engaging with emojis, stickers, and GIFs.
This product has a free version with limited meeting durations, and upgrades aren't pricey. It is the best solution if you want video-conferencing with Office 365 compatibility.
5. GoToMeeting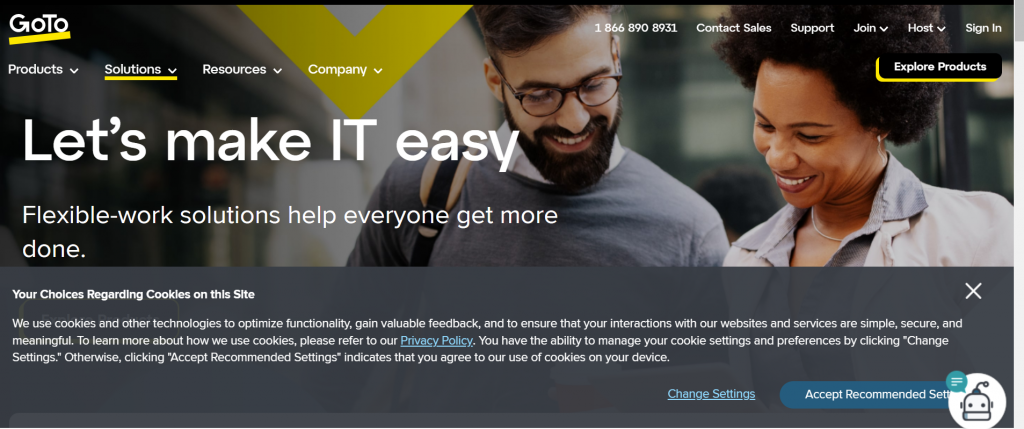 GoToMeeting's security measures make business meetings safe. The app encrypts audio and employs meeting locks and passwords to manage access. Screen, keyboard, mouse, and text conversation are encrypted using 256-bit AES.
Strong security features complement other positives. GoTo offers integrated chatting, transcriptions, cloud capturing, meeting diagnostic reports, screen-sharing, custom backdrops, and presenter control options.
Best mobile video-conferencing option. Because GoToMeeting is a premium product, it cannot be free. It has power alternatives for people who attend conferences from their phones and interfaces with almost every business mobile and desktop program.
6. Discord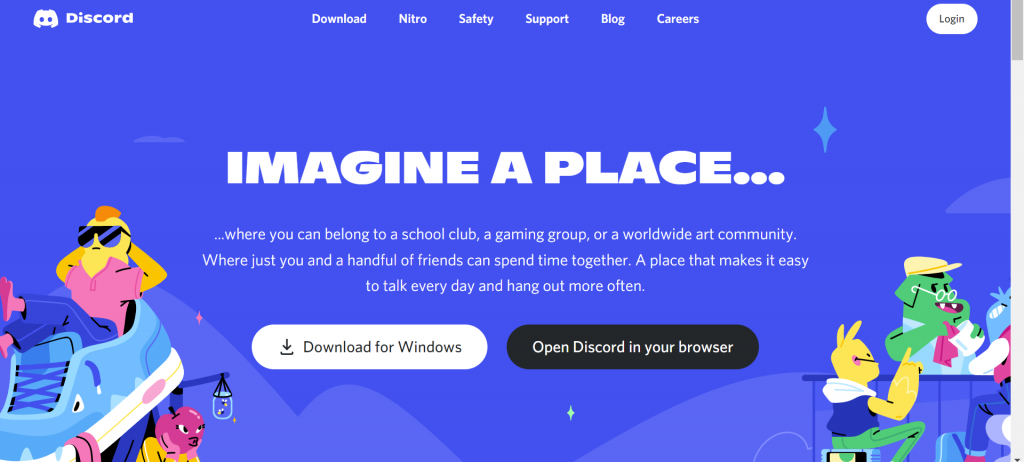 Discord was developed for gamers, but it can serve as a Zoom replacement even if you don't game. It's excellent if you want to establish a community and provide your pals with a place to hang out.
You may manage who can join talks by inviting them, and Discord includes audio and video chat so you can talk to your friends. Discord also has a $100/year product called Nitro. You can upgrade to HD video calls if you want better emojis and profile images or support your favorite servers.
This software isn't a traditional competition to Zoom, but it's a fun and straightforward tool for developing a private community. Best game-friendly option for private groups.
Conclusion
Before deciding which alternative to Zoom to use, you should first consider your real needs. For example, someone who just wants to talk to a few people informally may find that a free solution is the most useful and cost-effective way while still giving them all the tools they need.
But if you want to use a Zoom option for professional or business video and audio meetings, especially with a large group of people and regularly, you may want to look at the higher-end options that come with more advanced tools.