You've decided to buy some walkie talkies to help with communication but have no idea where to start. There are many things to look out for when buying walkie talkies. To help determine which ones will work best for you, Radio Solutions have put a guide together to help users decide.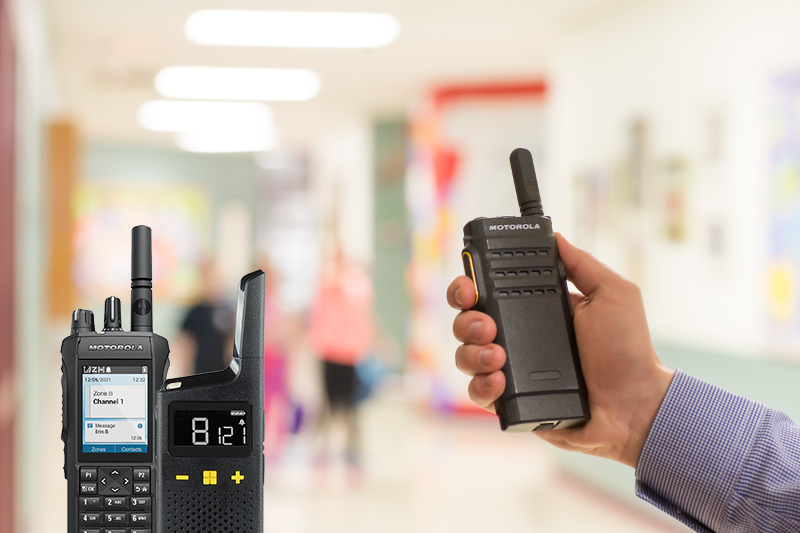 What are they going to be used for?
The first thing to consider when buying walkie talkies is understanding your surroundings and where they will be used. Is it a busy city? A quiet remote area? These elements all influence what type of radio is most suitable.
Walkie Talkies are available for all requirements, with the two types available being licence free or licenced.
What are Licence free and Licenced Radios?
Licence Free
Licence free radios transmit over frequencies that are free to use. Making them a popular choice for personal and small business use.
Different levels of durability are available for licence free walkie talkies, meaning they cover a wide range of requirements.
The range for licence free radios differ depending on the environment they're used in. Built up areas can impact how far your messages will be able to travel, the estimated range is between 1-2km.
Users for licence free radios include, small construction sites, schools and leisure purposes.
Motorola XT185
The Motorola XT185 is a compact and lightweight radio that will work straight out of the box. With up to 24 hours battery life, they are a popular choice for people on the move.
The XT185 also comes with earbuds and belt clips, a great item for business professionals looking to communicate across a small building or area.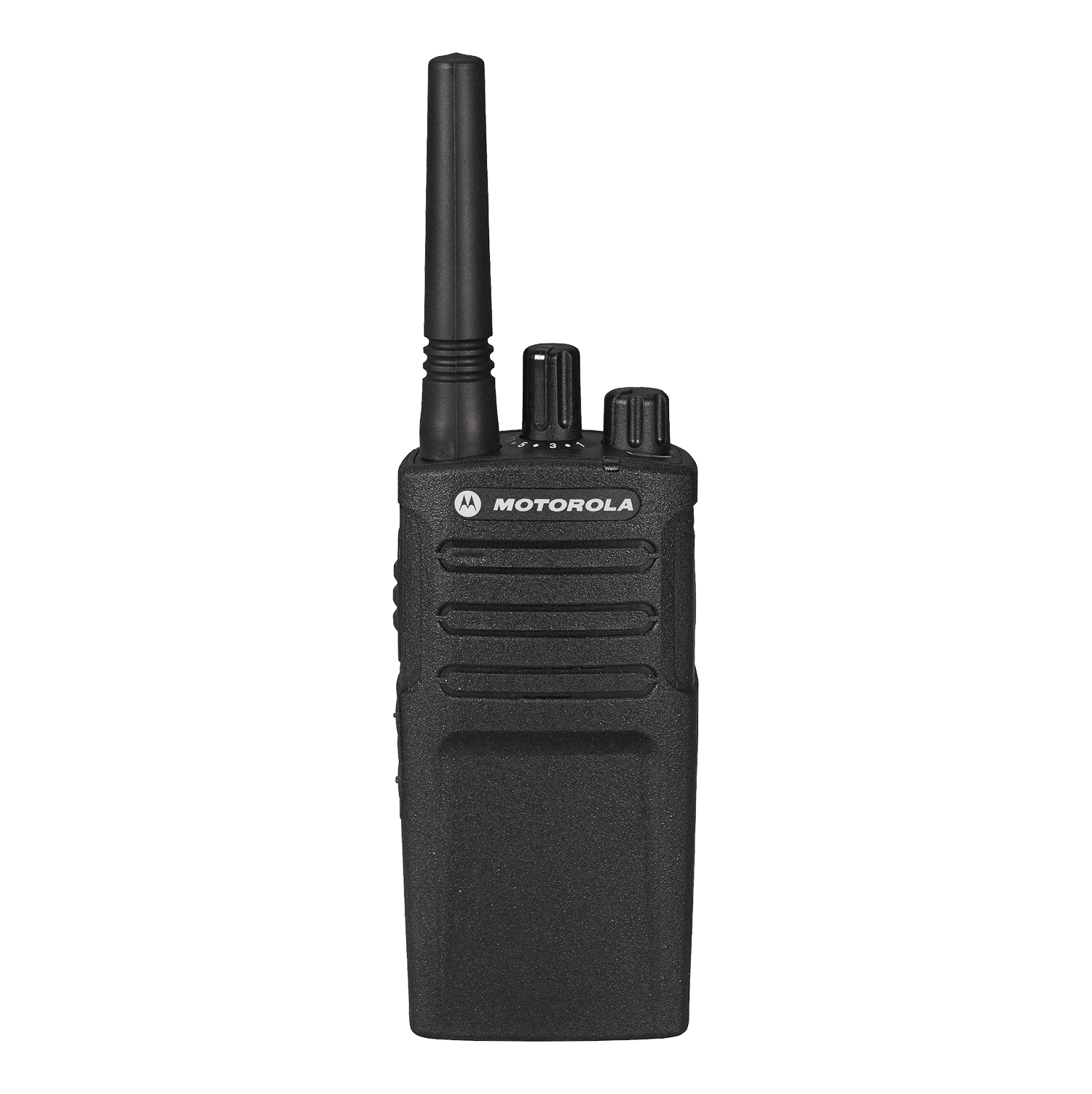 Motorola XT420
A robust, professional licence free radio. The Motorola XT420 is a common choice for small construction sites and schools. Built to withstand harsh environments, the XT420 makes a reliable radio for small sites. With its average lifecycle being 5 years.
I've Used Walkie Talkies in the Past and Had Interference, What Causes this?
Interference happens with licence free walkie talkies when another user is nearby. Because the channels are free for consumers, there is a risk of interference. If you're at a busy location with other potential radio users nearby.
Licenced Radios
For additional security and range, licenced radios will provide this. They are more powerful than licence free radios, with dedicated frequencies for the user.
Licenced radios also provide further range than licence free, they do require an Ofcom licence which is £100 and lasts 5 years.
Users for licenced radios include, large construction sites, security teams, large schools and more.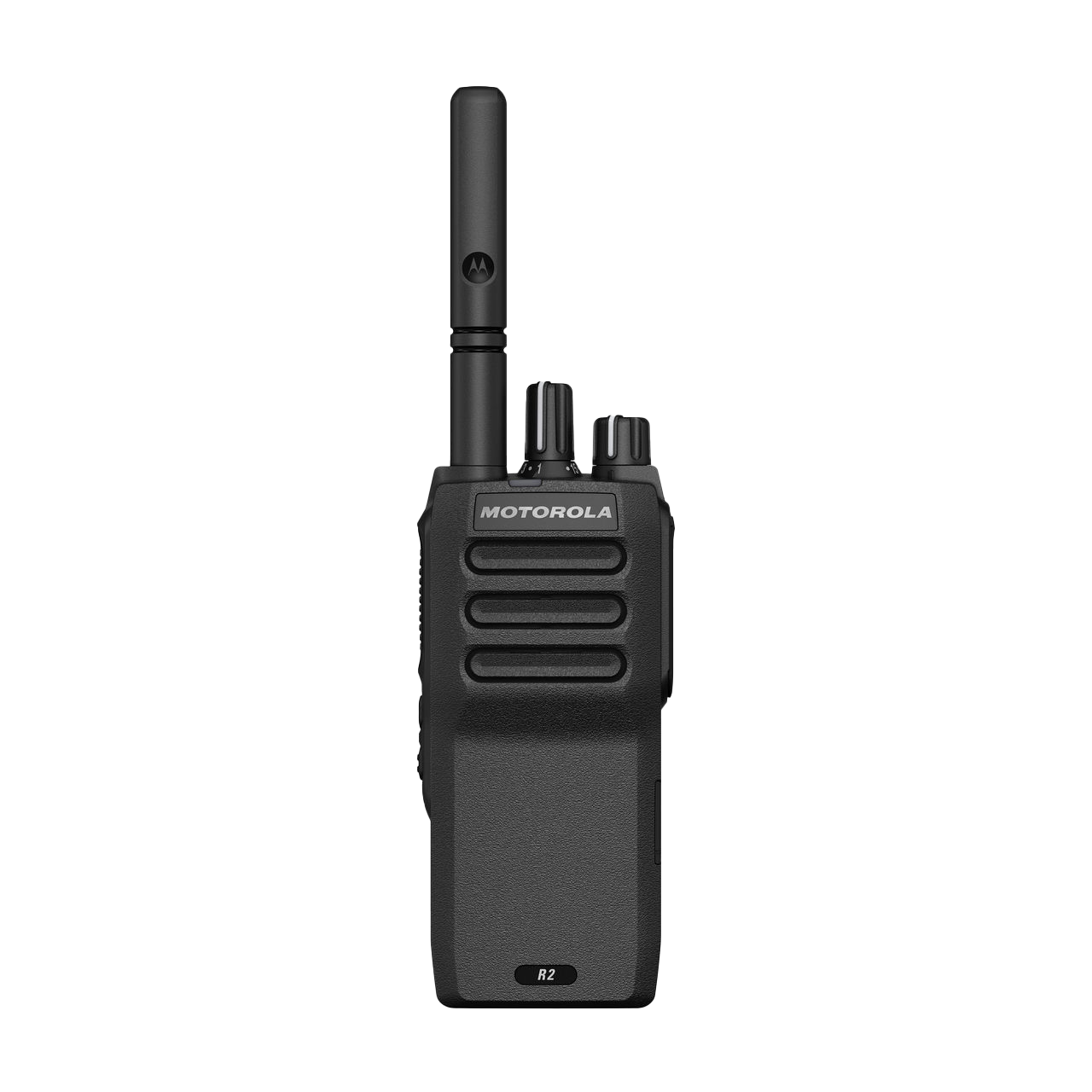 Motorola R2
A radio users can be confident using, the Motorola R2 is durable and easy to handle. Features of the R2 include, long lasting battery life, lone worker and can accommodate a wide range of accessories.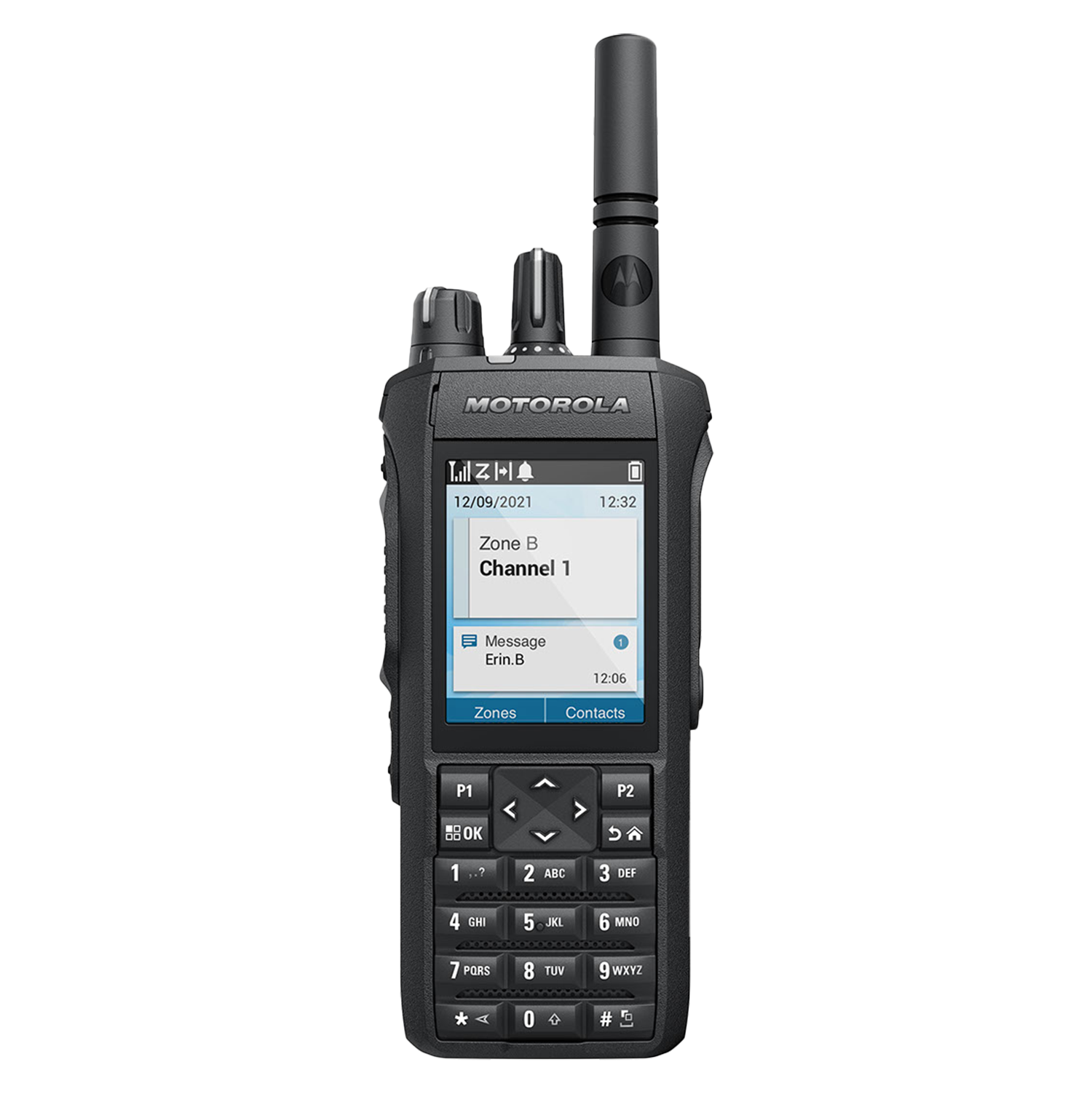 Motorola R7
The next generation of two way radio, the Motorola R7 provides advanced features to deliver top-level communication support.
With up to 28 hours battery life, users can depend on the R7 for full day coverage. The Motorola R7 can withstand submersion in water of up to 2 metres for 2 hours.
UHF and VHF Frequencies
Licenced Radios come in either UHF or VHF. These are frequencies that depend on the environment you are in.
UHF (Ultra High Frequency) radios mean they can work efficiently in cities or areas with large obstacles in the way.
Whereas, VHF (Very High Frequency) radios are for use across open land. With no obstructions in the way to block the frequency. Great areas for VHF radios include farms, or open water.
With the best make and models on the market, Radio Solutions have an expert team at hand to provide assistance and recommend the best radio for you. Give the team a call on 01745 335911 to discuss your requirements or pop up on the LiveChat section of the website.