Creating a resume is as important as having the right skills for a job you apply to. To easily and quickly create a resume with an updated and modern template, suitable for the advertised job, one that will stand out, use resume builders.
This is a list of the six best resume builders for you to use in 2022.
1. Resume.io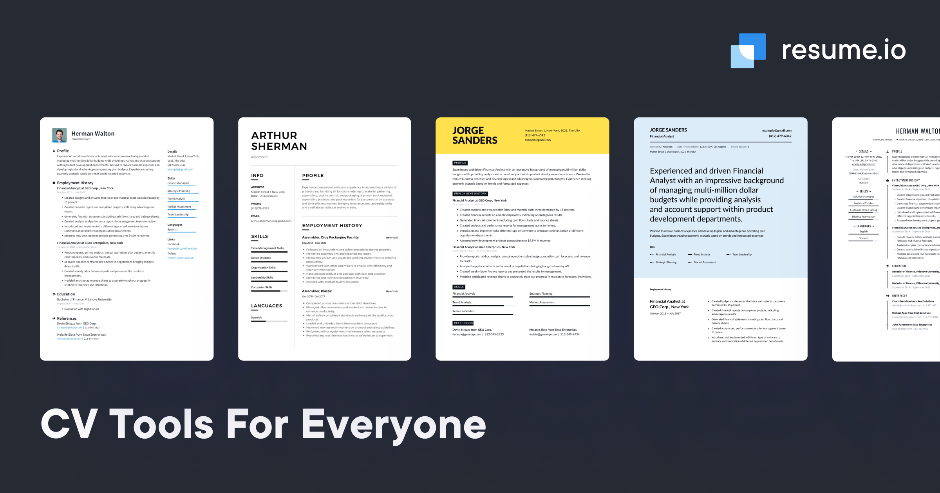 Resume.io is a web-based resume builder, and you can create your resume, cover letter, and online profile. While writing your resume, use Resume.io automatic spell-checker, so your resume will be written without grammatical errors or misspelled words.
Resume.io feature that is of great help when writing it is in its automatic summary generator. There are around 350+ free resume samples, and all of them come with "writing guides," so writing a resume with the cover letter will be done in minutes.
The templates and categories group you find on the Resume.io resume builder site are Simple, Professional, Creative, and Modern templates. With Resume.io, you can download your new resume as PDF, export it to Word, TXT or share it as a link.
2. Resume Coach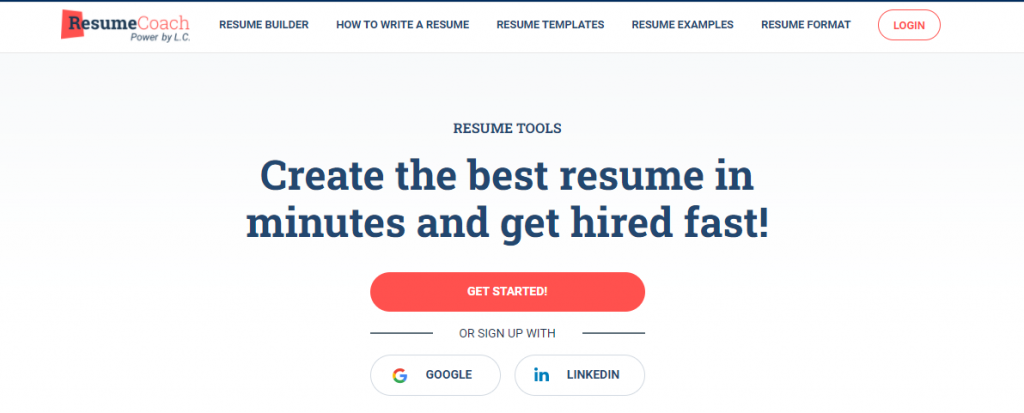 Resume Coach Resume builder has an interesting approach to building a resume. It uses the "coaching technique," so it will help you build your resume within three steps, easy to follow, and complete:
1st Step – Select your Template
In this step, you can choose the wanted template among the 20 offered ones.
2nd Step – Enter your Information
This is where you will insert information about your career in provided fields, and the Resume Coach Builder will guide you. This builder has a tool that will help you complete your resume in minutes.
3rd Step – Download your Resume
Resume download is provided as a PDF file or TXT file.
3. Novorésumé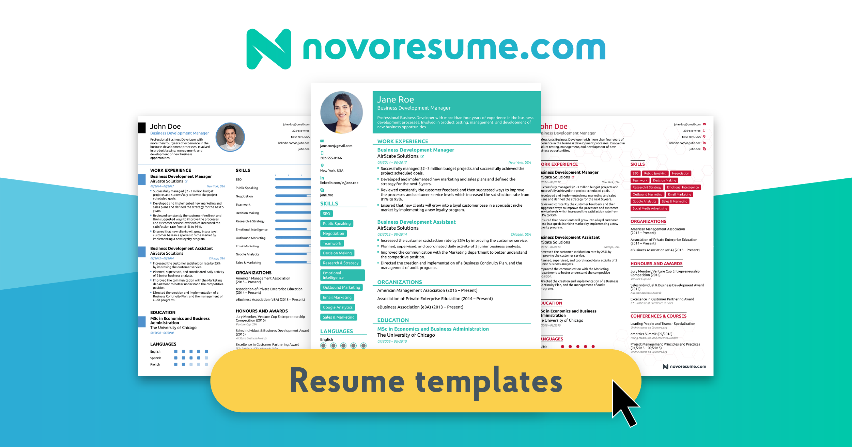 Novorésumé Resume builder is a great one that you can use for free, or if you need a more specialized approach to your resume layout, there are Premium features.
With the free Novorésumé resume builder, select one among its offered templates. Then you need to fill the blank fields, or you can use already written sections. Novorésumé builder has an AI content analyzer, so after you enter your content in the blank fields, it will build your resume in real-time.
With a Basic account, you can download a one-page resume, and if you select some of the paid accounts, you will have additional options.
4. CV Builder
CV Builder is a resume builder different from the previous three we presented. It is quick and easy to use, but you need to sign in first, and the price to get access to its test plan with all features for seven days is 0,5 EUR.
After you subscribe, in the first section, Personal, you need to fill out your personal information and insert your picture. Then you can continue with two additional sections, entering your Experience and then selecting a Template you like.
Once you have created your resume with CV Builder, you can save it in your account and edit it when you need it, or you can download your resume.
5. Resume.com

Resume.com is a free resume builder that offers professional templates you can use to create your resume. This resume builder offers four approaches to help you write your resume.
The first approach is Education" and this builder template will focus on your education as a main aspect your potential employer can learn about you. The other three work on the same principle but put different aspects as focused ones – Skill, Experience, or Personality. Which you will choose depends on the work sector you apply to.
Entering a job title you like to apply to, Resume.com will show you resume examples. Once your resume is finished, you can, completely free, download it in PDF, Word, RTF, and plain text. Resume.com allows you to share your resume by email or social media.
6. Resume Builder

Resume Builder is another great free builder you can use online. You can build your resume using 30+ templates that are professionally premade.
Resume Builder comes with a resume wizard tool that you can use to customize your chosen template to fit the job requirements you are applying to.
This resume builder has a text editor, and you can select fonts, text size, or other editing customizations. Once you finish your resume, you can download it as a PDF file.
Conclusion
Rules of writing a resume constantly change and depend on an employer to employer. So the best way to write a resume is to use resume builders from our list.