Before you can even set foot in social media marketing, you must have a plan, and social media tools make that plan a reality. These tools make your social media marketing platforms so robust and thriving.
You need to invest time in everything you do, which is the same with your social media. It will take you a little time to see how things work, but once you have everything you need, you have done most of the work. That is why we bring you seven must-have social media marketing tools.
1. Postly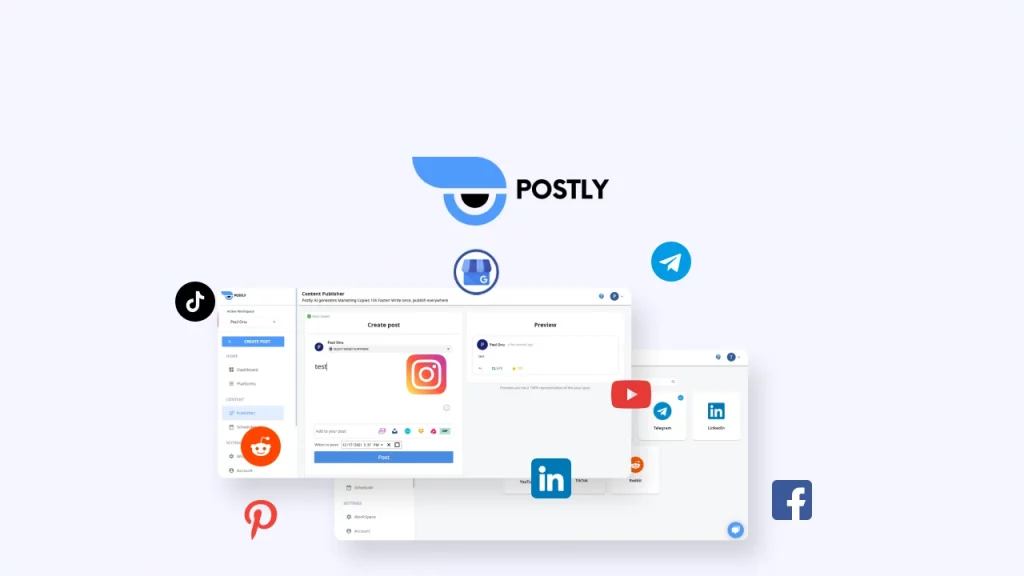 In first place is Postly. You will have access to a visual calendar that lets you easily organize all your content in just a few clicks of the mouse and have it ready to publish.
Postly is perfect for integrating your brand with your entire business if you do not yet have a social media marketing team. If you have a team, you can even plan everything together. You can schedule social media posts to go out when they are done. You can also schedule social media posts to go out during the day, and your marketing team can respond to customer questions during the day.
Your company's growth and marketing strategies will benefit from Postly. It will provide an awesome platform that manages social media, organizes stuff, and schedules it. One of the features that you will indeed like is the possibility of collaborating with your team and analyzing your progress in depth.
2. Canva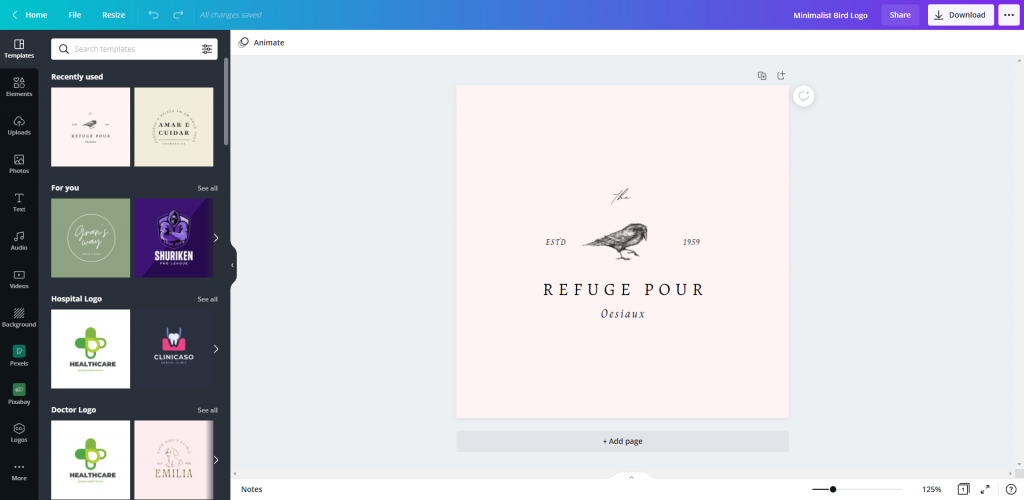 If you want to design things, you need a simple to use and straightforward tool for that. With Canva, you can create social media templates and marketing materials. It is a beautiful tool for making social media posts for your business.
Also, you have access to templates that can make your posts look much better. Canva is designed for those who want to give their slideshows, flyers, and charts a professional appearance but do not have access to pricey tools or know how to use them.
Select the typeface you want to use, your desired font size, and the color that works best for your project. You have an excellent choice with Canva.
3. Buffer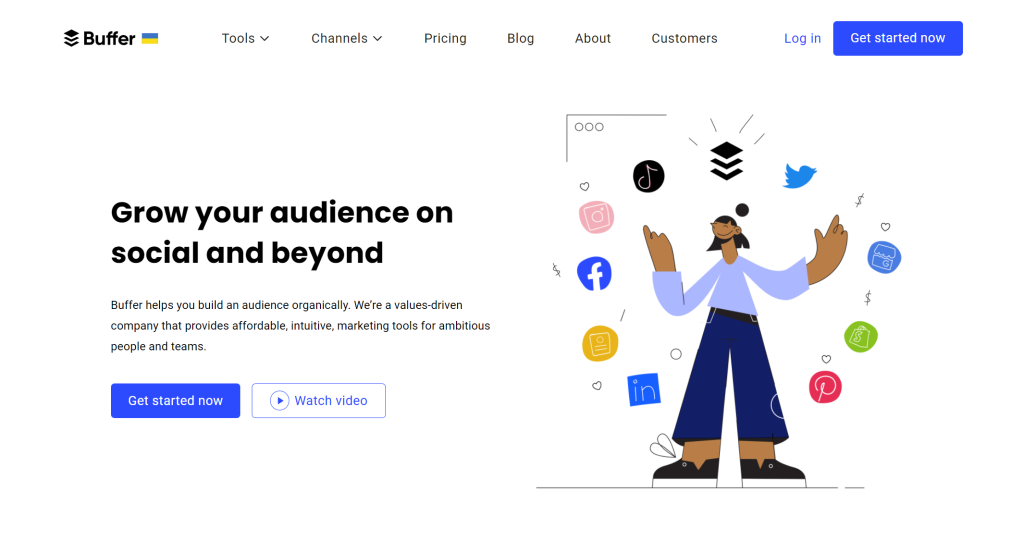 To promote your posts, you must have a tool like Buffer. This tool makes it easy for you to schedule posts in advance and keep your followers up to date.
You will be able to schedule social media posts in advance, and you will receive notifications when it is time to post. It is an excellent tool if you want to keep things running smoothly.
4. Sumo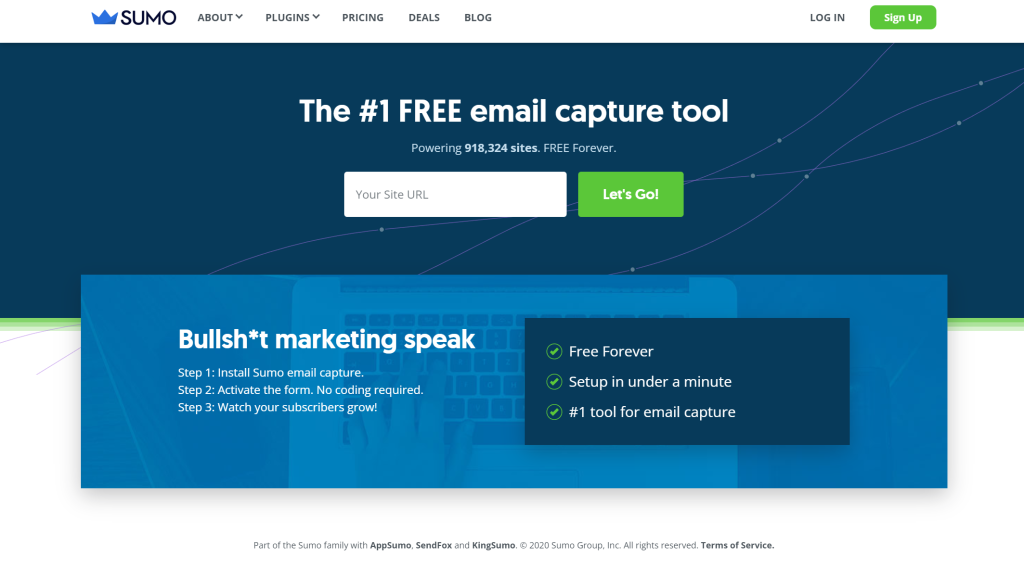 Sumo might not suit you if you have a smaller business or are running a freelance business. Sumo is a social media management tool; you can run your entire social media business in a single tool. You can keep up with what your customers post on social media.
That is very handy if you want to market your business and answer questions quickly. Sumo helps you manage your business by organizing your social media network and taking care of it.
You can create campaigns to make sure your social media marketing posts are always relevant to what you are doing. You can even check your social media following and the replies you get on social media.
5. Hootsuite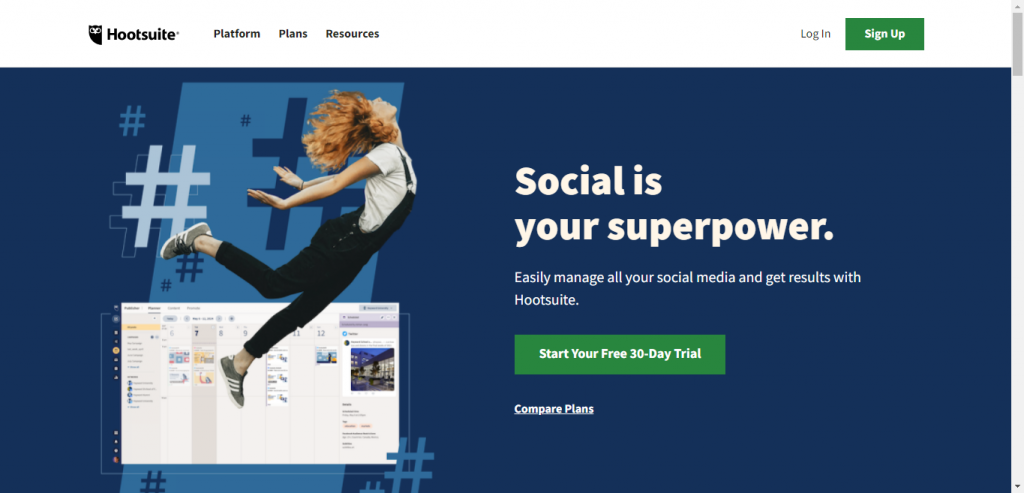 Next, we have Hootsuite. You can schedule posts to go out at specific times, have comments automatically posted to Facebook, Twitter, and Instagram, and manage email addresses, media, etc. If you are thinking of using tools to manage all your social media, Hootsuite is the first thing you should consider. Your social media marketing and your marketing strategy will benefit your growth.
You can also quickly expand your social media marketing capabilities by the tools you use and put on the market through Hootsuite's marketplace. With Hootsuite, you can schedule everything on social media, including your entire marketing campaign.
6. Buzzsumo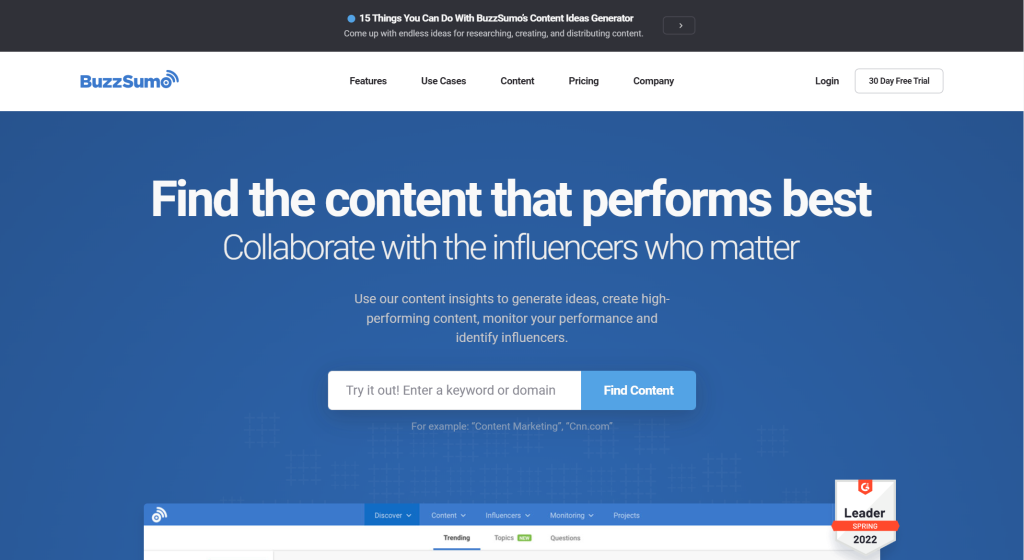 Buzzsumo provides an easy tool for collecting the data that will help you with your social media marketing campaign. The tool analyses your social media posts and gives insight into the best times to post, the best content, and how your followers will receive your content.
You will be able to find the right time to post to get the most clicks. The tool also provides you with an option to find out how a specific topic is trending.
7. MeetEdgar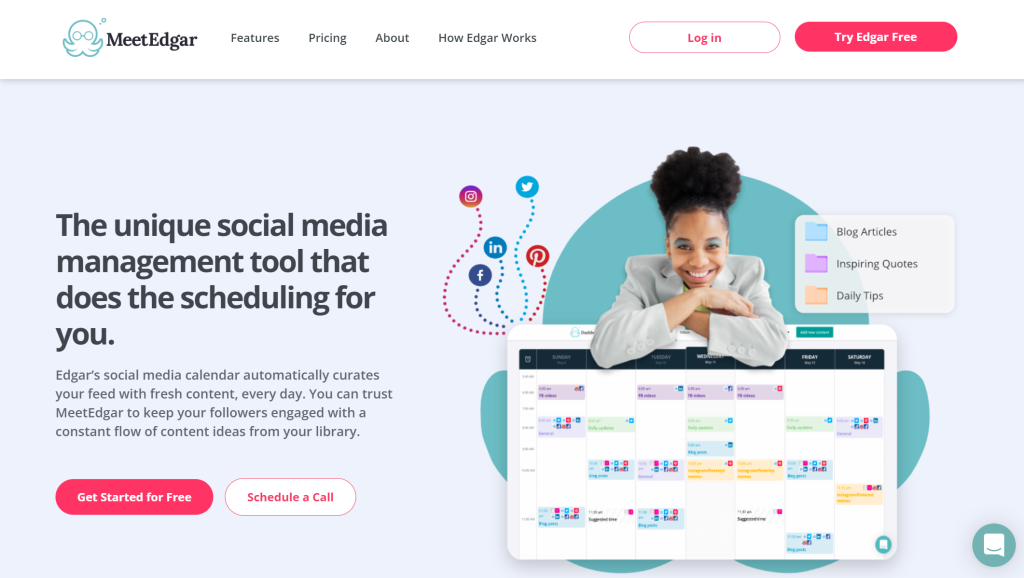 If you want to increase your customer engagement, then MeetEdgar is for you. It will allow you to plan your content and track visitors and activity. You can grow your audience and encourage interaction by consistently sharing your content.
MeetEdgar is a powerful marketing tool that can help your marketing and social media strategies. MeetEdgar will help you analyze your social media and media data. You can use the tool to see where your website reaches most people.
You can get traffic data, click data, and conversions. For content organization and planning to simplify posting, MeetEdgar is a great tool.
Conclusion
Social media marketing is a fact of life today. The same goes for social media tools. You will be up to speed with social media marketing by investing a little time in both.
Use your time wisely, stay on the social media rails, and your business will thrive. You will not go wrong with any of the listed tools, but our first choice should be emphasized!
Postly will win your heart and make it easier to progress towards your goal. We believe any marketing tool is only as good as it serves a purpose. It is your role to decide what those goals are for your business.