Nintendo Switch arrived in 2017, and four years later, its popularity continues to prevail. Even if many new gaming consoles have made their way to top ranks in the gaming market, the demand for best Nintendo switch games does not show any signs of waning away. As a matter of fact, Nintendo sold almost 12.53 million units of the Switch console globally between April 2020 and September 2020.
Within just three years of launch, Nintendo sold over 68 million units of the Switch console. However, you can be confused by the wide range of games you can find in the library of Nintendo Switch. Let us take a look at the best picks that can make it easier for you to start playing on your Nintendo Switch for exciting gaming experiences.
Best Nintendo Switch Games
The thrill and fun in playing games on Nintendo Switch could be very easily disturbed with the frustration of finding a game on the Nintendo eShop. There is a lot of effort involved in selecting the right game. Now, you could easily find out recommendations for best Nintendo switch games from your friends and family. However, it is highly possible that you may not like the games suggested by them. So, here is a list of the best Nintendo Switch games that you can try out right now.
Monster Hunter Rise
The RPG series from Capcom has definitely caught the attention of many gamers all over the world in recent times. If you love to hunt large beasts and upgrade your skills while you enjoy the game, then Monster Hunter Rise should be one of the top additions to your list. The interesting feature about Monster Hunter Rise that makes it one of the best Nintendo Switch games is the palamute. The new feature in the game is actually a cliff-scaling mount that provides necessary assistance in fights. In addition, you can also achieve the ability to ride and controlling other monsters. The new movement options with the 'wirebugs' feature are also an exceptional feature of the game.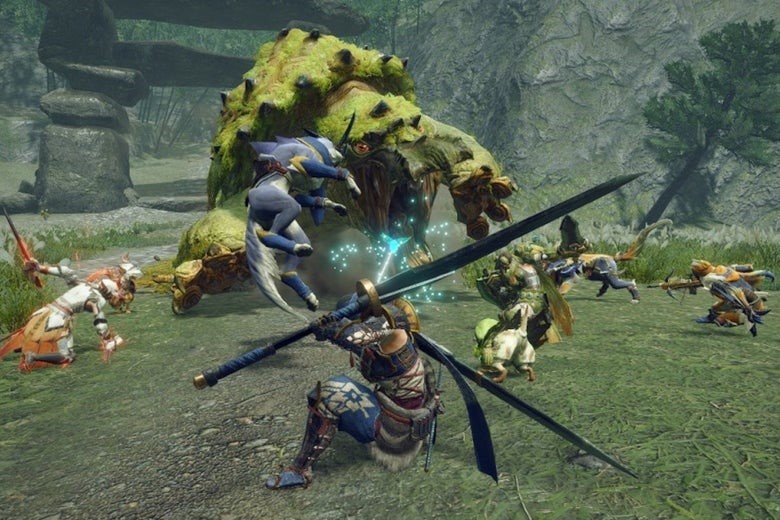 Pros
Great pick for gamers interested in RPG games
Exceptional graphics with an easy to use interface
New in-game features for better gaming experience
Cons
Limited only to 4 players
Contains violence and alcohol references
Scott Pilgrim vs. The World: The Game
Coming from the reputed gaming company Ubisoft, "Scott Pilgrim vs. The World: The Game" takes you for an exciting joy ride as you fight the seven evil exes of Ramona Flowers. Fans of the classic beat-em-up comic series and the film could take on the role of the titular character, Scott Pilgrim. Fight off the evil exes and earn your chance to date Ramona Flowers in peace with this 2D arcade-style game. You could access the complete edition of the game that features a remastered version of the game alongside original DLCs.
Players could choose to play their favorite characters such as Scott Pilgrim, Stephen Stills, Ramona Flowers, and more. Furthermore, the game also builds up excitement with opportunities to learn new abilities as well as unlock secret modes and items. As one of the best Nintendo Switch games, "Scott Pilgrim vs. The World" also allows players to create teams of friends for fighting together or competing against them in mini-games.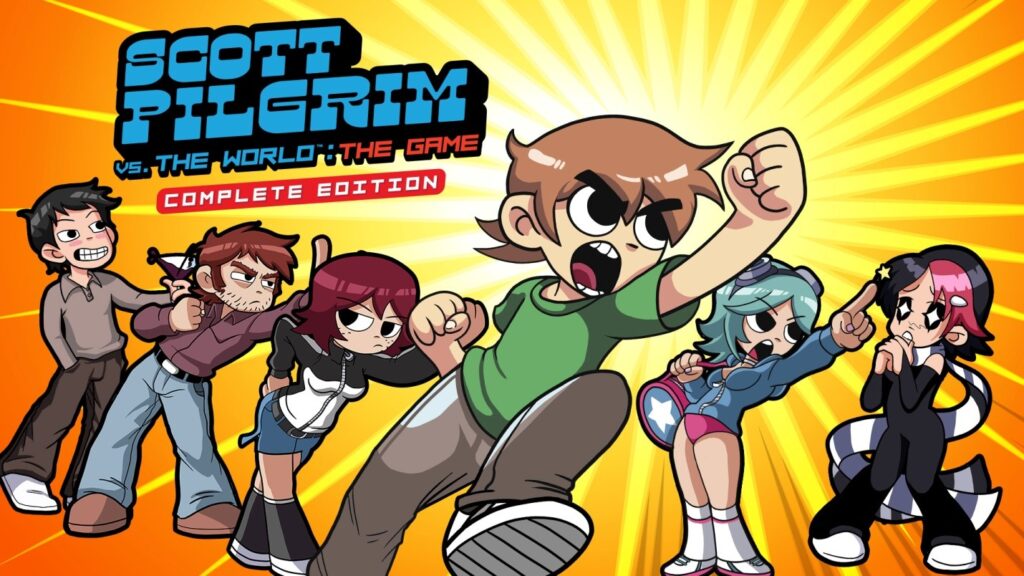 Pros
A sure favorite for fans of fighting and action games
Multiple in-game features with mini-games
Complete edition comes with DLC packs for playing as other characters
Cons
The 2D arcade-style gaming interface appears outdated
The game features partial nudity and language, thereby not being suitable for kids.
Animal Crossing: New Horizons
If you are looking for the best Nintendo Switch games that you can play with your family, then Animal Crossing: New Horizons is your best bet. It has won the title of Best Family Game of 2020 at The Game Awards and has received a lot of praise across various platforms. Your character in the game could ship off to a deserted island, and there you have to explore, develop and customize your own world.
The island getaway in the game gives multiple resources to players, and they can create tools as well as creature comforts with them. Players can customize their characters alongside the decorations, homes as well as landscape. Use your creative side and develop your own island utopia and show it to your family and friends. The game supports a total of 4 people playing on the same system or 8 players for more fun over a local wireless network.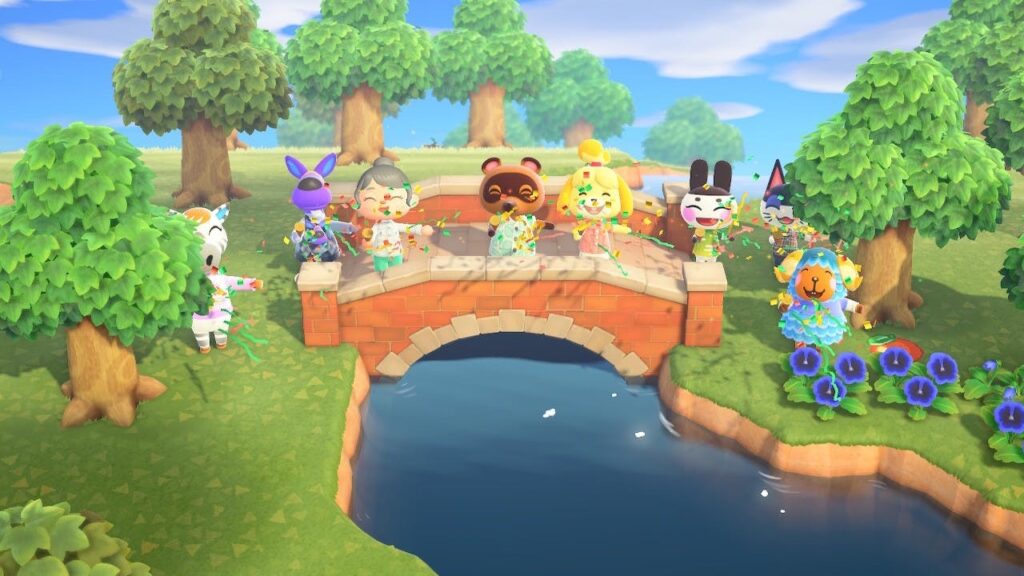 Pros
Great choice for family play
Simulation features offer various customizations
Supports 10 different languages
Cons
Presents confusion about data clarity
Only one island is allowed for each Switch console
Popular Nintendo Switch Games
Even though you can come across a well-tailored list of top Nintendo Switch games that you should play now, you may not find the game of your choice. In such cases, you should try to go for the bestsellers on Nintendo Switch to avoid any confusion. The popular Nintendo Switch games are ranked on the basis of the love and appreciation they receive from gamers. The bestsellers on Nintendo Switch are great options for any gamer to pick up a game to play without having to browse the Nintendo Switch game library for hours. Let us take a look at the top picks you can find among popular games on Nintendo Switch.
New Pokémon Snap
The New Pokémon Snap game on Nintendo Switch is undoubtedly a top favorite of gamers now. Well, how could you miss out on anything that has 'Pokémon' associated with it? The global animated phenomenon is now available to play on Nintendo Switch that gives you the opportunity to experience gaming in a completely different way. Get your researcher hat on as you go on an adventure across islands to study various Pokémon.
The highlight feature of the game 'NEO-ONE' helps you take in-game photographs of Pokémon in their natural habitats. Collect the pictures and build your own Pokémon Photodex with the facility for editing and adjusting them. Players could also add their personal touch to the images with frames, filters, and stickers. The scoring in the game is based on poses of the Pokémon alongside direct facing photos and photos in which Pokémon appears large.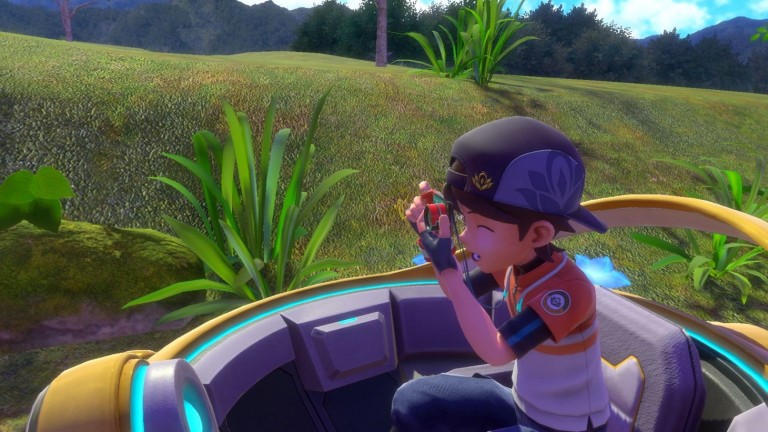 Pros
In-game rankings allow sharing of scores to compare shots with other Pokémon photographers.
An exciting array of Pokémon designs and in-game features
Cons
Only works as a simulation game without other actions for customizing the game
Just Dance 2021
Gamers with a penchant for dance could also find the best way to enjoy Nintendo Switch games such as Just Dance 2021. It is touted as the best dance game on Nintendo Switch and features around 40 latest tracks that can get you in the groove. Moreover, the unlimited subscription gives you a chance to tap into more than 600 songs.
Interestingly, the Just Dance 2021 game also features a co-op mode that allows you to play with friends and share the excitement together. Families could also join in the fun of dancing with eight kid-friendly songs featuring simple choreographies to get you tapping your feet. Most important of all, you can also use the Just Dance Controller App for tracking moves without any additional accessories.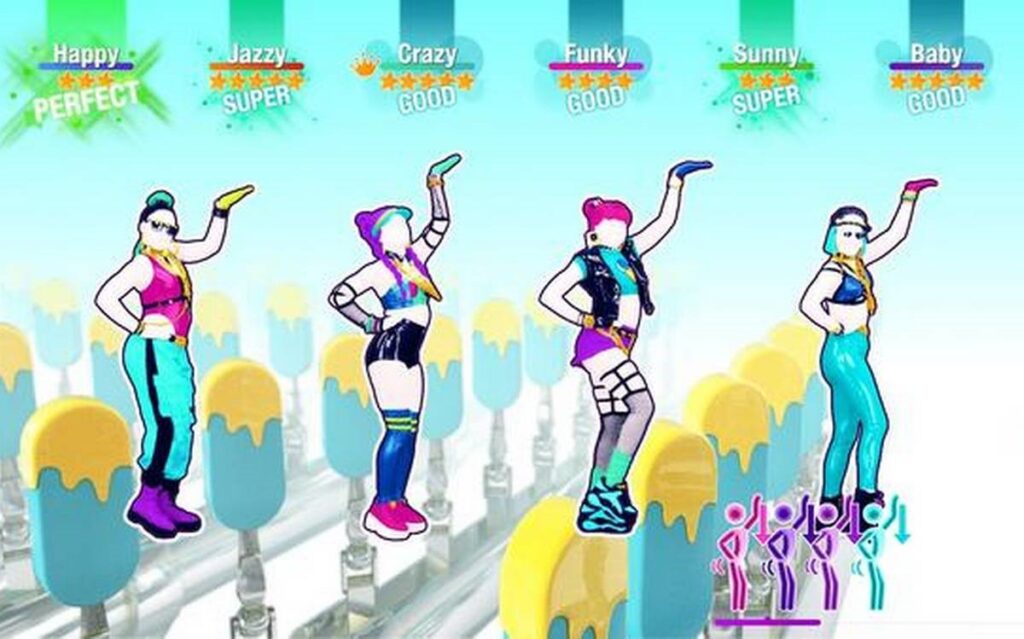 Pros
The game gives a great chance to enjoy benefits of gaming and physical exercise.
Family-friendly game that you can enjoy with everyone
Large selection of songs
Cons
Limited selection of songs in the basic version
Best Nintendo Switch Games for Kids
Many debates around the type of gaming content for kids and the impact of continuously changing gaming content on kids have contributed to enough confusion in selecting Nintendo switch games for kids. However, you can rely on the following choices of best Nintendo Switch games for kids without any doubt.
New Super Lucky's Tale
New Super Lucky's Tale deserves a place among the best games on Nintendo Switch for kids for various reasons. The game takes players through magical adventures that span multiple exciting worlds. Kids could meet new friends and explore new lands for fighting off the evil guys. The variety of gameplay in New Super Lucky's Tale is also a top reason to buy it for your kids.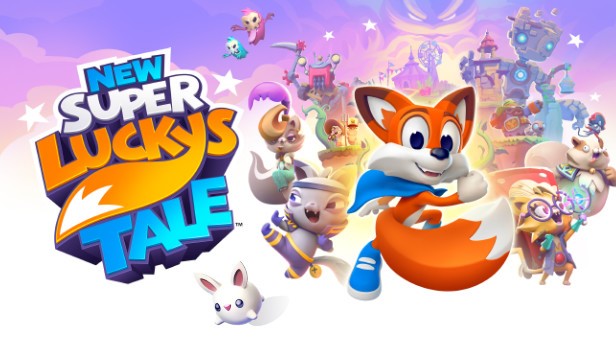 Pros
3D platform adventure game is suitable for all ages.
Many in-game features such as collectibles, memorable characters, and others
Cons
Paper Mario: The Origami King
How could anyone miss out Mario when talking about best games for kids? Many of us might have played Mario at some point or other in our life since it is one of the oldest games. Go on a mission to rescue Princess Peach again, but this time from the menacing King of Origami, King Olly. Plan your strategy accordingly to defeat the Folded Soldiers of King Olly and enjoy many more features, thrills, and excitement.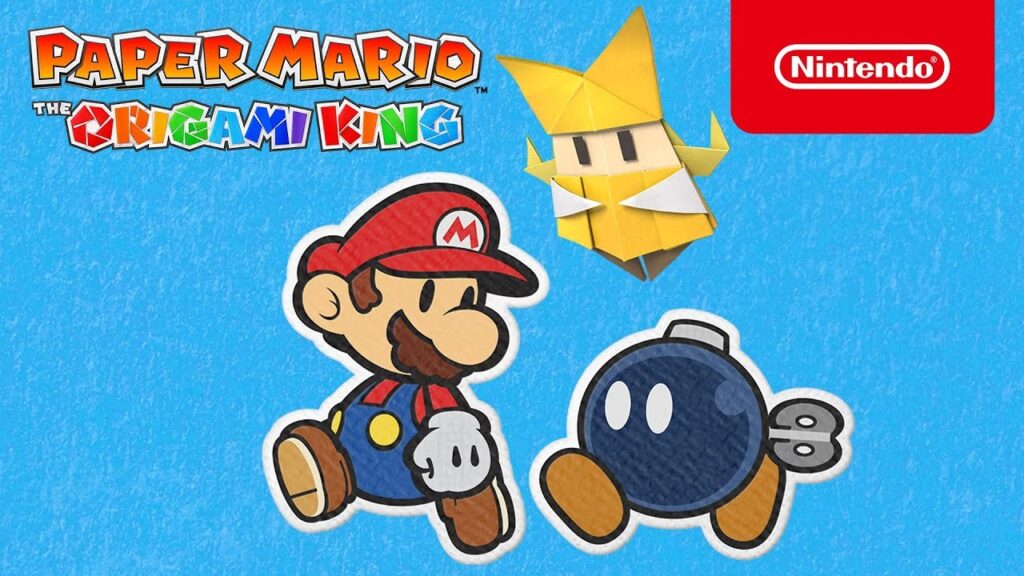 Pros
The traditional Mario game is reinvented in a completely different way
Players can find new companions for Mario in his mission
Cons
After all, it's Mario again.
Are You Ready to Choose a Nintendo Switch Game Now?
On a final note, it may seem like you could find the best Nintendo Switch games to play right now. However, you should also review each game carefully before purchasing it. With many factors coming into play, such as the financial investment and concerns for violence and nudity in the games, it is reasonable to pick a game after thorough research. Take your pick and start gaming on Nintendo Switch now!